1. Cut down on debt costs
Credit cards and high-interest personal loans can eat away at your money each month, especially if you're making only the minimum payments.
If you find yourself only making minimum payments, you may want to consider a debt consolidation loan. You can trade in all of your current balances — on credit cards, loans, everything — for a single monthly payment at a lower interest rate.
Depending on how much interest you're currently paying on your debts, consolidating them could save you thousands of dollars and help you become debt-free years sooner.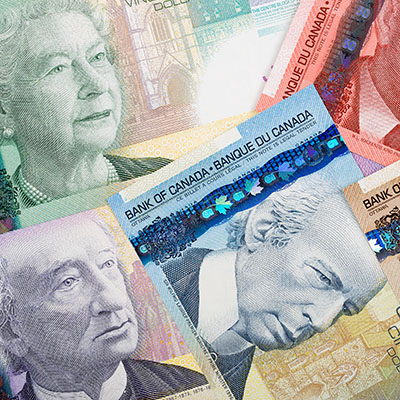 Good credit is important for your financial health, and Borrowell can help you take a turn for the better. Sign up for Borrowell to get your credit score and credit report for free!
Sign up
2. Hunt down your long lost money
You do know where all your money is, right?
Actually, people move on and forget all about money in old bank accounts all the time. It's so common that as of June 2022 Canadians had nearly $1.1 billion in unclaimed funds waiting for them. Is any of that yours? Search the Bank of Canada Unclaimed Property registry, which will show if you left any money in an old checking or savings account.
You also should check with the Canada Revenue Agency to see if there are any tax refunds you're missing. You can amend your previous tax returns for up to three years if you were eligible for a refund but neglected to claim it.
3. Shop smarter and earn cashback
If you are ordering from the same website over and over again, you might want to consider downloading a cashback app, like Ampli.
It pays you cold hard cash on purchases from brand like Lowes, Doordash and Sephora.
It only takes a few minutes to download the Ampli app and connect your debit or credit card, and you can start earning cash back right away. Use the promo code (AMP10) to get $10 of welcome cash back when you join.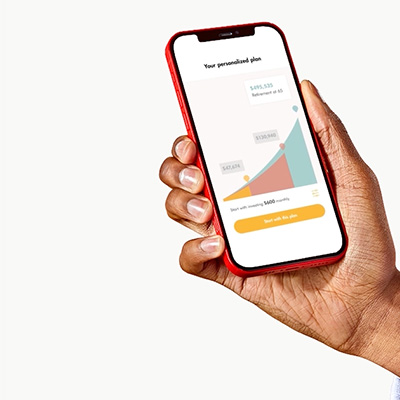 Get a $25 bonus when you open and fund your first Wealthsimple Investment account* (min. $500 initial deposit). Trade and Cash accounts are not eligible. Sign up now to take advantage of this special offer.
Get started
4. Bring down your grocery bill
Food costs are one of the biggest drivers of inflation in Canada. If you've seen your grocery bill creep up week-after-week, you know. This is one of the toughest areas to fight inflation, but even some small tactics will have an impact on your spending.
It's estimated that the average Canadian household wastes about $1,300 of food a year. Making a meal plan and buying what you know you will eat, will help you from literally throwing money away.
Building a meal plan around the flyer specials will help you save each week, and eat what's fresh and in season. Consider buying discounted 'ugly' produce, that is still fresh and full of nutrition when prepared and cooked.
Apps like Flashfood and FoodHero can help you score deals on food that is approaching their best before date, you can enjoy them now and save good food from going to waste.
5. Turn your closet into cash
Do you have a closet full of clothes you barely wear? Or collectables that don't spark joy anymore? Downsizing your clutter can help you free up space in your garage and add to your wallet.
You never know what might be worth more than you think. If you kept your items in good condition, you could sell things on Ebay, Kijiji or even Facebook Marketplace. Do some research to see what the going rates are in your area and consider what is worth getting rid of.
6. Cut your car insurance costs
If you aren't driving to and from work every day, and haven't adjusted your insurance, the time is now. A change in driving habits is one factor that can help lower your auto insurance bill.
Even if you are hitting the road often, if you aren't shopping around for new insurance every year, you could easily be overpaying by hundreds of dollars.
No one likes spending their down time comparing rates and requesting quotes, but some websites like Rates.ca do the shopping around for you. You might find a better deal in just a few minutes.
You'll answer a few quick questions and be presented with the best quotes from hundreds of car insurers. That way, you can find the lowest price available on the coverage you currently have.
7. Bring your home insurance bill down
With every year and every natural disaster, home insurance premiums have been rising. According to Rates.ca, the average home insurance premium was $1,487 in 2022, up 16% year over year.
If you bill seems high, you might be able to cut it down by shopping around. An easy way to do this quickly is to go online and compare quotes from hundreds of insurers to find a better price.
Just answer some basic questions, and you'll instantly see the best deals available in your area. You could be able to save more on your policy while keeping the same coverage you already have.
8. Put your savings to work
Whether you are saving for your emergency fund, a house down payment or any short-term goal, you should have your money in a high interest savings account.
The biggest win is obviously a high interest rate. If you have the money sitting in your account, it might as well be making you money.
One of Canada's highest-earning savings accounts, EQ Bank will earn 2.50 per cent interest on every dollar you save. That's 250 times better than a chequing account with a 0.01 per cent annual percentage yield (APY). If you are looking to stash your money for longer, you might also consider a guaranteed investment certificate (GICs), which rates depend on how long you lock your money in for.
9. Invest with as little as $1
If you've been reluctant to invest, and watching the current stock market dip, you might think this isn't a good time to dip your toes in.
But investing apps like Wealthsimple will let you buy pieces of companies like Apple and Tesla for as little as $1 — and when they profit, so will you.
You can invest in fractional shares of stocks, exchange-traded funds (ETFs) and even cryptocurrencies, and you won't have to pay commissions.
10. Don't forget about that spare change
Another way to use investing to help you battle rising inflation is by putting your pennies to work.
You might use an app like Moka that helps you grow your portfolio by investing just your "spare change" from everyday purchases. It simply rounds up your day to day spending, and invests the rest.
Inflation may be eating away at the value of money, but your pocket change is far from worthless. If saved and invested properly, it could turn into hundreds of dollars over the course of a year.
Sponsored
You're 5 minutes away from the best mortgage
Searching for your perfect mortgage shouldn't be hard.
Homewise is an online brokerage that will negotiate on your behalf with more than 30 big banks and other lenders, completely free, and it only takes five minutes to apply.
If you're in the market for a new mortgage, or if you're looking to refinance before interest rates rise again, go to Homewise now and answer a few simple questions to get started.