First, endorse the cheque Find a pen with dark-coloured ink and clearly sign the back of the cheque. Often there's a line or box marked "Endorsement" with plenty of space for a signature.
This simple act shows you acknowledge the cheque and agree to its deposit. You might be able to skip this step for small amounts of money, but it's best to do it anyway to prevent potential problems. You might also be asked to write your bank account number on the back.
If the cheque is made out to more than one person or business, you'll need everyone's signatures on the back to cash it.
If someone wrote you a cheque but you want to give that money to someone else — maybe you just got paid for a job and want to settle a debt — you can try to sign it over. Sign the back and give it to the new recipient to sign, too.
Some banks might not allow you to countersign a cheque, while others may require you to add "Pay to the order of [new recipient]" under your signature.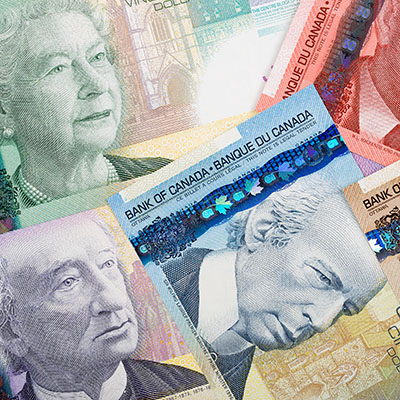 Good credit is important for your financial health, and Borrowell can help you take a turn for the better. Sign up for Borrowell to get your credit score and credit report for free!
Sign up
How do you deposit a cheque at a bank? If a walk down the block and a trusted face-to-face transaction is your preferred modus operandi, then get in line.
Once you arrive, the teller will review your cheque and ensure all the must-haves are in place: the payer's information, the cheque's value and your endorsement. Next, you'll insert your debit card into a terminal and enter your PIN so they can access your bank account.
Most of the time your money is available right away, but it's possible you may have to wait if the bank wants to ensure everything is in order first.
You see, behind the scenes, banks actually take a couple days to clear cheques before money is transferred. When you get the money right away, you're essentially getting a good-faith advance until the process is done.
When a bank places a cheque on hold until it clears, it's reducing its risk in case the issuer doesn't have enough money in their account. Unfortunately, this means you'll have to chase down the issuer for payment in the form of a new cheque — or, even better, ask for a direct deposit that can't bounce.
For an in-person deposit under $1,500, the maximum time a bank can hold the funds is four days. For larger amounts, you might have to wait up to seven days.
How do you deposit a cheque at an ATM? Most machines are designed to accept endorsed cheques. Usually you'll need to use an ATM that belongs to your bank, but if you're willing to suffer delays you may be able to use an ATM in your bank's network. Check with your bank first.
As with any ATM transaction, begin with inserting your debit card and follow the on-screen instructions. The steps include keying in your PIN and confirming the amount and the destination account.
Without a teller to ensure everything is filled out correctly, you'll want to double check your cheque before you proceed.
Next, place the cheque in an envelope — banks often supply them next to the ATM — and feed it into the deposit slot. Sometimes the slot lights up when it's ready to accept your deposit. Some newer machines scan and take cheques without an envelope.
Again, it may take a couple of business days to access your full deposit. Banks can put a hold on cheques for a day longer if you choose to use an ATM rather than a teller.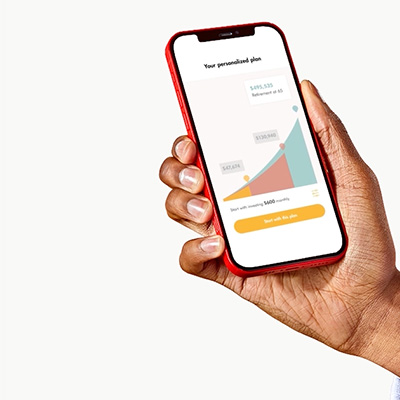 Get a $25 bonus when you open and fund your first Wealthsimple Investment account* (min. $500 initial deposit). Trade and Cash accounts are not eligible. Sign up now to take advantage of this special offer.
Get started
Can I deposit a cheque online? Modern technology makes it easy to conduct business without setting foot outside. The Canadian Bankers Association reported last year that 23% of Canadians are using a mobile app to do most of their banking.
Yes, you can safely deposit your endorsed cheque in between YouTube videos at lunch. After opening your bank's app, type in your mobile access PIN, choose "deposit" from the list of options, enter the dollar value of the cheque and pick the account you want to put it in.
Apps will request access to your device's camera, then ask for photos of the front and the back of the cheque. Next, write the day of deposit on the cheque and hold on to it for 30 days — just in case there's a dispute or you need to resubmit photos — before destroying it.
More cheques and balances If you can't wait for a check to clear, ask the person paying you for a certified cheque. The amount is guaranteed by their bank, ensuring the funds are immediately available to you.

Make a deposit ASAP because a cheque that is older than six months is considered stale-dated . This means a bank is legally not required to process it; it's entirely up to their discretion.

Government of Canada cheques are never subject to deposit fees or considered stale-dated. Media outlets reported in early 2020 that $1 billion in tax refunds and benefits is just sitting around unclaimed, so log on to your Canada Revenue Agency account online or reach out over the phone to see whether there's a windfall waiting for you.

The Financial Consumer Agency of Canada actively monitors banks to make sure their cheque-cashing policies are friendly. For example, every financial institution must make the first $100 of every cheque available immediately.
Sponsored
Put your cash in the right place
One of Canada's highest-earning savings accounts, EQ Bank, will earn 1.50% interest on every dollar you save. That's 150 times better than a chequing account with a 0.01% annual percentage yield (APY).
Let's say you use your savings to create an emergency fund, which experts say should cover at least six months' worth of your regular expenses.
If you put $9,000 — enough to cover $1,500 a month for six months — into a high-interest account at 1.50%, you'll earn $135 in interest over the course of a year. And if you leave it in a regular chequing account at 0.01%? You'll make less than a dollar. Don't let your cash stagnate and try a high-interest savings account today.