What is a robo-advisor?
A robo-advisor is an automated investment service that runs on algorithms, rather than human beings, to build, manage, and invest your portfolio.
Since the algorithms don't require the same hands-on attention as using a financial advisor, robo-advisors only charge a fraction of the fees that you would pay for human professionals to actively manage your account.
In addition, many robo-advisors have low or no minimum investment requirements, making them more accessible to the average person. That being said, there are still professional advisors in the background available to help if needed.
One of the biggest draws of robo-advisors is they allow a very hands-off style of investing. This makes them ideal for those who want to follow the "set it and forget it," or couch potato, strategy. There are also different levels of risk tolerance, allowing you to personalize your portfolio based on your financial needs and goals.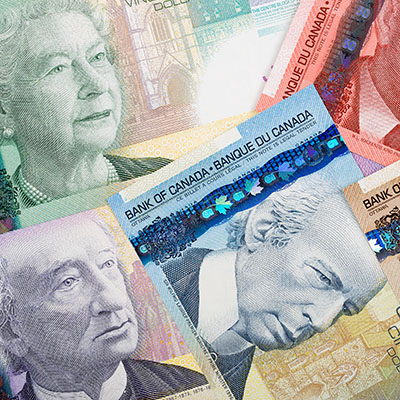 Good credit is important for your financial health, and Borrowell can help you take a turn for the better. Sign up for Borrowell to get your credit score and credit report for free!
Sign up
Are robo-advisors safe?
While the idea of lower management fees is definitely an attractive one, some individuals hesitate over the idea of a robo-advisor because of security and safety concerns. Which leads to the question: Are robo-advisors safe?
It's important to remember that a robo-advisor is still an investment tool. No investment is ever "safe," no matter your level of risk. But, in terms of security and trustworthiness, yes — a robo-advisor is generally safe for investors to use.
Robo-advisors have top security features similar to what you will find at Canada's online banks. Additionally, many financial management services are members of the Canadian Investor Protection Fund (CIPF) or the Investment Industry Regulatory Organization of Canada (IIROC).
CPIF ensures your money up to $1 million if your robo-advisor goes out of business and IIROC regulates the robo-advisors to ensure they are following best practices.
The best robo-advisors in Canada
Whether you are new to investing or a seasoned investor looking to cut down on fees without having to do the work yourself, a robo-advisor can be a great tool to add to your financial portfolio. Here are our top picks for the best robo-advisors in Canada to get you started.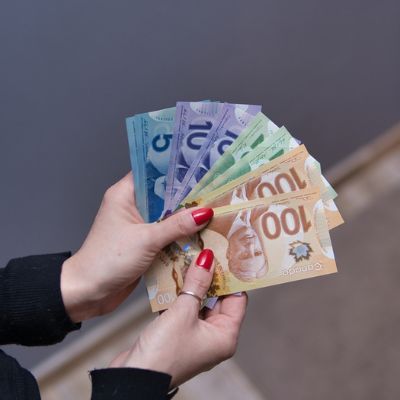 Don't let your portfolio get dragged down by commission fees. Wealthsimple Trade lets you trade for $0 commission, and for a limited time, you can get two free stocks for signing up and funding your account. Will you get Apple stock? How about Air Canada?
Get your free stocks
Wealthsimple
Best robo-advisor for beginners
Canadians new to robo-advisors should consider Wealthsimple. As the largest and most popular service of its kind in Canada, Wealthsimple is incredibly user-friendly and makes getting into investing easy.
On top of its user-friendliness, Wealthsimple has a lot to offer. There are three tiers for investing (Basic, Black and Generation), all of which come with their own perks and benefits. You can also choose socially responsible investing or Halal investing.
Other handy tools include "overflow" and "roundup," which both allow you to siphon extra money into your investments. Both the browser and the app are streamlined and easy to use and understand and customer service, when needed, is easily accessible by phone, email, or online chat options.
While Wealthsimple's fees may not be the lowest in the industry, the user-friendliness and inclusions that this robo-advisor offers makes it the ideal place for beginners to get started.
Although, with so much going for it, you might never want to leave. The company has expanded and evolved hugely since its inception in 2014, adding crypto trading, a cash account, a discount brokerage, and even tax software, making Wealthsimple a one-stop-shop for many of your financial needs.
Wealthsimple Summary
Management Fees: Wealthsimple Basic: 0.50% per year for accounts under $100,000; Wealthsimple Black: $0.40% per year for accounts between $100,000 and $500,000; Wealthsimple Generation: 0.4% per year for accounts over $500,000.
Minimum Account Size: $1
Types of Accounts: TFSA, RRSP, RRIF, LIRS, RESP, non-registered accounts (personal and joint), and corporate investment accounts
CI Direct Investing
Best robo-advisor for people with only a small amount of money to invest
One of the biggest draws of using a robo-advisor is the fact that you don't have to have a ton of money to get started with investing. With that being said, many robo-advisors still have a minimum requirement of about $1,000 or more. Which is fine for some investors, but if you are a young investor or nervous about getting started, that can still be a lot of money.
However, some robo-advisors have no minimum account size, and CI Direct is one of them.
CI Direct, formerly known as WealthBar, has a tiered management fee structure and five portfolio options. Account holders will also have access to additional benefits including customized financial advice from a dedicated financial advisor, financial planning tools, automatic rebalancing, socially responsible investing options and other perks like tax optimization and estate planning.
CI Direct Investing offers clients quite a lot of benefits and helpful tools without discriminating based on the amount invested, making it a great pick when comparing the best robo-advisors in Canada.
CI Direct Investing Summary
Management fees: 0.60% annually for the first $150,000; 0.40% annually for the next $350,000; 0.35% annually for anything above $500,000
Minimum Account Size: $0
Types of Accounts: RRSP (individual, spousal, and group), RESP, TFSA, RRIF, LIRA, LIF, non-registered investment accounts (individual and joint), and corporate/business investment accounts
Questwealth
Best low-fee robo-advisor
If you are looking for the best robo-advisor to cut down on those pesky fees, then look to Questwealth.
Questwealth is the robo-advisor platform connected to the discount brokerage Questrade, which is the largest independent brokerage in Canada. Questrade has been around since 1999 so even if the name is new to you, you can rest easy knowing that this company has been around for a while and has plenty of experience when it comes to money management.
Questwealth has several account options and five portfolio types ranging from aggressive (100% stocks, aimed at high-risk investors) to conservative (20% stocks, 80% fixed income for low risk investors). There are also options for socially responsible investing (SRI).
While all of those are great features, what really makes Questwealth stand out are the fees. Or, rather, lack thereof. Questwealth has some of the lowest fees in the industry, giving them a leg up with savvy investors who are looking to save money.
Accounts under $100,000 will be charged 0.25% per year in fees while accounts over $100,000 will be charged 0.20% per year in fees. While this difference may seem small compared to the other robo-advisors on the list, those savings can certainly add up over time.
Questwealth Summary
Management fees: 0.25% per year for accounts below $100,000; 0.20% per year for accounts over $100,000
Minimum account size: $1,000
Types of Accounts: TFSA, RRSP (personal and spousal), Locked-in RRSP, LIRA, RESP, RRIF, and LIF
BMO Smartfolio
Best robo-advisor for mobile trading
BMO Smartfolio is the robo-advisor attached to Canada's oldest bank, the Bank of Montreal, or BMO. It came to life in 2016 and was actually the first robo-advisor offered by Canada's big banks. While fees with BMO Smartfolio to trend to the higher end when compared to other robo-advisors on this list, it's still lauded as a front-runner when it comes to the best robo-advisors in Canada.
BMO Smartfolio offers five model ETF portfolios and several account options to choose from. It's also considered to be a hybrid robo-advisor, which means that it offers more hands-on human interaction than typical robo-advisors.
Unsurprisingly, as part of one of Canada's largest and most popular banking institutions, BMO Smartfolio has an easy to use and understand web and mobile platform.
Everything is very streamlined and optimized for transparency. As a client, you are assigned a user ID that you can use to log in and track your investment performances. There are lots of additional graphs and charts allowing you to track progress over time, and all statements and documents will be delivered electronically as well.
BMO Smartfolio Summary
Management fees: 0.70% annually for accounts up to $100,000; 0.60% for the next $150,000; 0.50% for the next $250,000 and 0.40% for accounts with more than $500,000
Minimum Account Size: $1,000
Types of Accounts: RRSP (individual and spousal), RRIF (individual and spousal), TFSA, RESP, non-registered accounts (individual and joint)
RBC InvestEase
Best robo-advisor for ESG investing
RBC InvestEast is the robo-advisor platform attached to one of Canada's biggest banks, the Royal Bank of Canada. It's one of the newer robo-advisors on the market and, while not as all-encompassing as some other robo-advisors on this list, RBC InvestEase still offers a low minimum deposit requirement to get started ($100) and five different types of portfolios.
What makes RBC of interest are the ESG options. ESG (environmental, social, and corporate governance) is a strategy to invest in businesses that reflect societal goals that go beyond just maximizing profits. This type of investment strategy is incredibly popular among the younger generations of investors (Millennials and Gen Z) who want to invest in companies that aim to make the world a better place.
RBC InvestEast goes one step further with their ESG options and offers SRI (socially responsible investing) portfolios, which are screened on through a strict set of standards.
For example, a company might be excluded for being involved with weapons or gambling. Another company might be included because it's doing a great job in reducing greenhouse emissions, has a gender-diverse board of directors, or is doing a lot to give back to the local community.
While this type of responsible investing does tend to cost a little more when it comes to management fees, investors who are focused on these types of goals are generally willing to pay the price in exchange for knowing that their money is supporting companies whose goals and views align with their own.
RBC InvestEase Summary
Management Fees: flat fee of 0.5%
Minimum Account Size: $100
Types of Accounts: TFSA, RRSP, or non-registered account
Justwealth
Best robo-advisor for customer support and advice
If you like the idea of a robo-advisor but are looking for something a bit more hands on with some personalized advice from a professional, then Justwealth is worth your consideration.
Justwealth stands out among the crowd thanks to its huge array of portfolios. With over 60 types of portfolios available to investors, Justwealth bills itself as "Canada's most comprehensive online portfolio management program." But with so many options, how do you choose which one is right for you?
When you open an account with Justwealth you will be partnered with a dedicated personal portfolio manager. This portfolio manager will give you recommendations on the best portfolio option based on your personal goals and financial needs.
You can also request investment and financial planning advice, plus get a detailed portfolio review that can potentially improve your investment performance and savings. The best part? All of these more hands-on services are free to Justwealth customers.
For investors who want to learn more as they go, you can also check out the Justwealth blog or their podcast, The Just Word. It's hosted by former BNN host & CNBC on-air editor Pat Bolland and features a variety of Canadian financial and industry experts. Topics discussed range from investing, retirement, taxes, and more.
Justwealth Summary
Management Fees: 0.5% annually for accounts between $5,000 and $500,000, 0.4% annually for accounts over $500,000
Minimum Account Size: $5,000 except for RESP which has no minimum
Types of Accounts: RRSP (individual and spousal), TFSA, RESP, RRIF, LIRA, LIF, and non-registered accounts
The opinions expressed in this article are solely my own, conveying my personal experience with the listed products. Other customers' outcomes may differ. Logo & Accolade Licensing
Sponsored
You're 5 minutes away from the best mortgage
Searching for your perfect mortgage shouldn't be hard.
Homewise is an online brokerage that will negotiate on your behalf with more than 30 big banks and other lenders, completely free, and it only takes five minutes to apply.
If you're in the market for a new mortgage, or if you're looking to refinance before interest rates rise again, go to Homewise now and answer a few simple questions to get started.