What is EQ Bank?
Launched in 2016, the online bank was originally known for their high interest savings account (HISA). For a number of years, EQ Bank had a rate higher than any of the competition.
Today the EQ Bank HISA is still one of the strongest products, however they have expanded to include more. '
EQ Bank products include:
Savings Plus Account: 2.50% interest rate
Joint Savings Plus Account: 2.50% interest rate
TFSA Savings Account: 3.00% interest rate
US Dollar Account: 2% interest rate
Mortgages
International money transfers
What's worth noting about these interest rates is that they are the standard rates, not just promotional rates. You will find several other Canadian banks and financial institutions offering higher rates on their accounts, however, most of them only last 3-6 months before dropping drastically. EQ Bank offers you a competitive rate that you get to keep.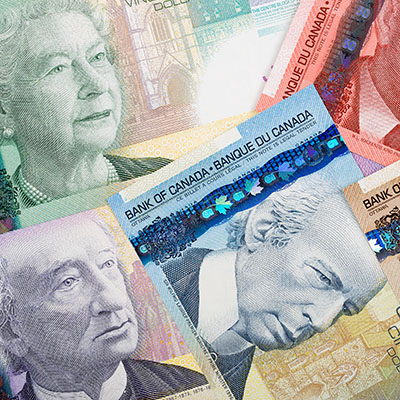 Good credit is important for your financial health, and Borrowell can help you take a turn for the better. Sign up for Borrowell to get your credit score and credit report for free!
Sign up
Who can use EQ Bank?
Like all financial institutions, EQ Bank has a couple of criteria you need to meet in order to open an account. With EQ Bank you must be a Canadian resident, you must meet the age of majority in your home province (18 or 19 depending on where you live), and you must have a social insurance number.
EQ Bank is available to residents across Canada, including Quebec which is a relatively new addition. However, at this time, some products (US account, RSP Savings, and international money transfers) are not available in Quebec. Who should use EQ Bank?
EQ Bank is a great place to stash your savings. With the high interest rates and lack of fees, it's an ideal spot to park your money for any long-term goals or, even an emergency fund.
As a freelance writer and digital nomad, I have multiple savings accounts for different goals and needs.
These include:
An account for taxes: As a freelancer, I collect HST and need to save to pay quarterly taxes. Having an account specifically for this helps me keep things separate and ensure that I am saving the right amount.

An emergency fund: Should something happen to me and I'm unable to work for a while. Or, should something happen while travelling that exceeds the coverage of my travel insurance, I have cash avaiable.

A down-payment fund: Right now, I spend about six months a year travelling, so owning my own home isn't a priority. But it will be one day, so I have a HISA I have dedicated as savings towards buying a home.

Dream trip fund: While I do travel regularly and consider those types of expenses to be normal fees, I also have a separate fund for the big 'bucket-list' type trips that cost more than I would normally spend. I recently just came back from a dream trip to Antarctica and am eyeing an African Safari or scuba diving trip to the Maldives as my next big adventure.
Now, keep in mind that these are all longer-term goals. As I mentioned earlier there are some HISAs out there that have higher rates for a short, introductory period. If you are saving for a purchase that you plan to make in the next few months, then you might want to go with them. However, if your savings are for longer term goals like mine, then EQ Bank is a great option.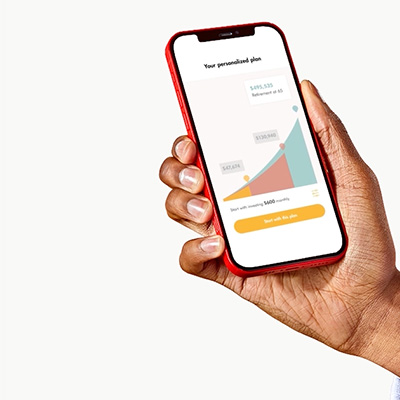 Get a $25 bonus when you open and fund your first Wealthsimple Investment account* (min. $500 initial deposit). Trade and Cash accounts are not eligible. Sign up now to take advantage of this special offer.
Get started
What is the user experience like?
Signing up with EQ Bank is pretty easy as long as you meet the criteria as shared above.
To sign up, visit the EQ bank website and click the purple 'join now' button in the top right corner. This will start your sign-up process and allow you to create your profile. You will need to enter some personal information as well as your SIN. You will also need to upload photo-ID such as a passport or driver's license.
Once your around has been created you will be asked to verify your identity. EQ Bank will perform a soft credit check (this will not affect your credit score) to ensure you are who you say you are. If EQ Bank is unable to identify you based on this, you will need to visit a Canada Post outlet with your ID and proof of address. Once your identity has been confirmed your account will be set up and good to go. You can now link your EQ bank account with another bank account and transfer funds. Keep in mind, this can take up to several business days. You can also deposit cheques digitally directly into your EQ Bank account by taking a photo of the cheque in the app.
Once you have the money transferred to your EQ Bank account you can leave it to earn interest for as long as you like, or invest it into a GIC.
Should you require any assistance along the way, the EQ Bank is there to help either via phone or the online chat option.
What's the best part of EQ Bank?
As an EQ Bank user who also has accounts with other banks, my favourite part of EQ Bank is that when they say no fees, they actually mean no fees.
There are no monthly fees, no account fees, no annual fees. None.
But it goes even beyond that. Most banks will have built in charges for little extras. Things like e-transfers, bill payments, overdraft fees, dormant account fees etc. There are no charges at all.
This is great not only because it means you can really focus on saving your money. But also, if life happens and you have to stop contributing for a bit, that's fine. You won't be charged a random fee.
What's the worst part?
As an online-only bank, this means that there is no physical branch you can go to. There are online chat options and a phone number to call. However, if you are the kind of person who likes to speak face-to-face with someone, then it's likely not the best bet for you.
My biggest pet peeve as a user is the slow bank-to-bank transfer times. Since I do use multiple banks for different types of accounts I frequently transfer my funds. I always need to remember to give myself some extra time when transferring money from EQ bank because it tends to take several business days.
How much does it cost?
Using EQ Bank is free. As I explained above, there really are no fees that you would expect to be charged from most banks. It is actually free.
Bottom line: How good is EQ Bank?
I personally love EQ Bank. It's a great fit for my banking needs and they have earned my trust.
The lack of fees is perfect for my varied savings goals. As someone who travels a lot, I also love that it is still very easy to access my accounts from abroad. The double verification sends a code to my email, so I can always access it even when I'm out of the country.
When I first signed up 3 years ago their HISA rate was the highest in Canada. Today, while they are still on the high end, they are no longer the highest option out there.
However, even during the pandemic when rates dropped, EQ Bank continued to offer one of the highest rates on the market. Since the economy is still adjusting and fluctuating I'm choosing to stick with them. They make saving easy, meet all my needs, and are helping me reach my various financial goals.
For these reasons, I do recommend EQ bank to fellow Canadians looking for long-term savings accounts.
Sponsored
Put your cash in the right place
One of Canada's highest-earning savings accounts, EQ Bank, will earn 1.50% interest on every dollar you save. That's 150 times better than a chequing account with a 0.01% annual percentage yield (APY).
Let's say you use your savings to create an emergency fund, which experts say should cover at least six months' worth of your regular expenses.
If you put $9,000 — enough to cover $1,500 a month for six months — into a high-interest account at 1.50%, you'll earn $135 in interest over the course of a year. And if you leave it in a regular chequing account at 0.01%? You'll make less than a dollar. Don't let your cash stagnate and try a high-interest savings account today.