How the coupon rate works
Bonds, typically viewed as safe investments, are a type of loan. Governments or corporations issue bonds when they need more money than a traditional lender will provide.
A bond's face value is the amount an investor pays initially to buy the bond, while the term and coupon rate specify the length of the loan and the amount an investor can expect to receive back annually.
The coupon rate is a percentage of interest based on the bond's face value. Generally, investors can expect to receive half of their annual coupon payment every six months.
That means if you have a $1,000 bond with a coupon rate of 3%, you can expect to receive $30 in interest payments over the course of a year.
Coupon rates are generally fixed, which means the amount of your coupon payments will stay the same throughout the life of the loan.
However, the bond's face value may go up or down depending on the interest rates set by the government, so the yield (interest rate) could fluctuate too.
There are also zero-coupon bonds that do not offer coupon payments and sell at a discount.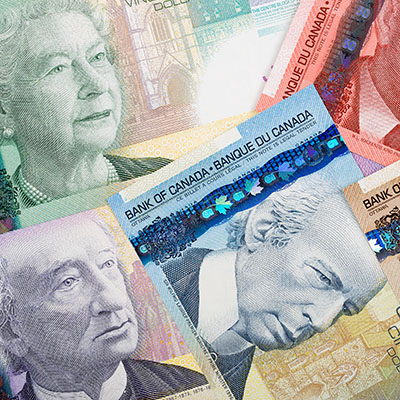 Good credit is important for your financial health, and Borrowell can help you take a turn for the better. Sign up for Borrowell to get your credit score and credit report for free!
Sign up
What individual investors need to know about coupon rates
When deciding where to invest your money, you can use the coupon rate to help assess how much you're likely to earn every year until your bond reaches maturity.
In most cases, investors will see the best yields and higher coupon rates on longer-term bonds, which are usually government issued. Holding them for the full term of the loan is generally the best strategy to maximize returns.
Bond investors who can't wait decades to see their capital returned but still want to try for higher yields generally turn to shorter-term corporate bonds with slightly higher risk.
Within the corporate bond umbrella, investors can choose among an array of options with different risk levels. The riskiest are junk bonds, also called high-yield bonds, from companies with lower ratings from investment services. If the business comes through and repays its loan, investors typically net higher-than-market coupon rates.
Sponsored
You're 5 minutes away from the best mortgage
Searching for your perfect mortgage shouldn't be hard.
Homewise is an online brokerage that will negotiate on your behalf with more than 30 big banks and other lenders, completely free, and it only takes five minutes to apply.
If you're in the market for a new mortgage, or if you're looking to refinance before interest rates rise again, go to Homewise now and answer a few simple questions to get started.