Condo sales and prices are heating up
It's hardly a surprise that the condo market is intensifying. People are returning to work in downtown cores. International travel and immigration are ramping back up. And let's not forget another key ingredient: affordability.
In Canada's busiest real estate markets, condos still cost a fraction of what buyers are paying for other properties. In October, the average price of a detached home in the Greater Toronto Area was more than $1.5 million. In Vancouver, detached properties sold for an average of over $1.8 million. The average price of a condo in each city was less than $750,000.
Those condo prices are significantly higher than they were a year ago. Vancouver's average condo price has risen 9.5 per cent since October 2020; Toronto's has grown 13 per cent since then.
But what should concern buyers more is the amount of activity the condo market is now seeing. Condo sales in Vancouver were up 14.7 per cent year over year in October. In Toronto, they rose 28.9 per cent.
When sales activity starts building that rapidly, can bidding wars be far behind?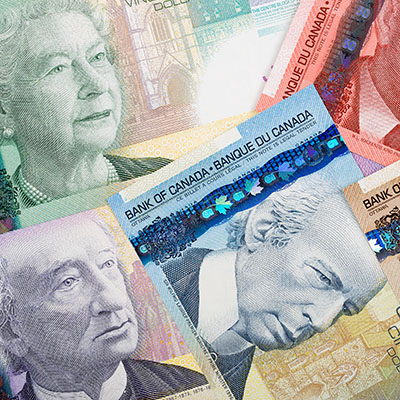 Good credit is important for your financial health, and Borrowell can help you take a turn for the better. Sign up for Borrowell to get your credit score and credit report for free!
Sign up
Preparing for a run at the condo market
Fortunately, says Cameron Forbes, general manager and broker of Re/Max Realtron Realty in Toronto, condo buyers aren't facing quite the same raging level of competition they'd be forced to reckon with in the detached or semi-detached market.
But you should still expect to pay more than list price.
"A well-priced, well-located condo will definitely have multiple offers," Forbes says. "If you get ten offers on a townhouse, you might have five on a condo. The good part, of course, is that in the condo market, there is more supply from new construction."
But as investors, new arrivals and FOMO-afflicted first-time buyers keep purchasing properties, supply will inevitably erode, so expect prices to continue climbing. Forbes says condo appreciation isn't likely to keep pace with the price increases pummelling buyers in the detached space, but he still expects condo values to rise "at a good rate."
Not all condo markets are created equal, of course. Shayla Ackerman of Royal LePage Regina Realty says condos remain a "super tough sale" in Saskatchewan's capital. Montreal's Angela Langtry, who sells for Century 21 Immo-Plus, says only certain areas of the city are home to competitive condo markets.
Langtry says condo buyers expecting to face multiple offers need to be ready to "jump on a hot, new listing to make sure you don't lose out." That means getting a pre-approval letter from a lender and working with a real estate agent known for being readily available and responsive.
Be prepared to go easy on the conditions, too, as a long list of demands is usually the best way to ensure your offer winds up in the garbage. Langtry says to keep your conditions "as simple as possible while still protecting yourself."
Don't forget the maintenance fees
One of the necessary evils of condo ownership is paying what can be considerable maintenance fees. In Toronto, Vancouver, Montreal and Calgary, condo fees typically add another $400 to $700 to an owner's monthly expenses.
Because lenders will take a condo's fees into consideration when determining what size of mortgage to hand you, they can sometimes throw a wrench into the plans of first-time buyers. Keep that in mind when you're scrolling through listings.
Condo fees are a drag, but it's not as if the owners of freehold properties are off the hook when it comes to maintenance costs. You might pay $6,000 in maintenance fees at your new condo, but you won't need to organize snow removal, replace half your shingles after a particularly brutal storm or worry about your basement leaking. You might have access to a pool or gym, too.
With a condo, you'll also pay far less in property taxes, so you'll claw back some of your money there.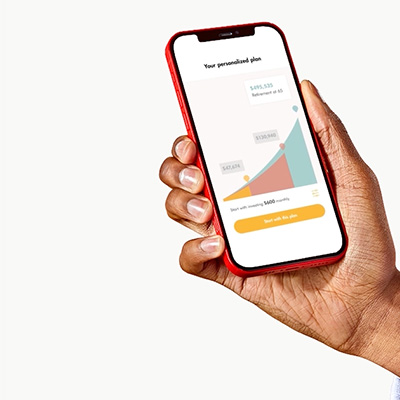 Get a $25 bonus when you open and fund your first Wealthsimple Investment account* (min. $500 initial deposit). Trade and Cash accounts are not eligible. Sign up now to take advantage of this special offer.
Get started
Consider a stacked townhome
If high maintenance fees get in the way of a condo purchase, Forbes says buyers can sometimes find relief in stacked townhouses, two-storey versions of the typical townhouse that allow for greater density.
Because many stacked townhouse developments don't have the amenities of most modern condo towers, their maintenance costs are much lower. In the GTA, Forbes says, stacked towns typically cost their owners less than $400 a month in fees.
"They'll have underground parking and lockers, but they don't have pools and they don't have elevators, so it costs a lot less to maintain them," Forbes says. "It's more affordable from a monthly condo fee or maintenance fee perspective."
Sponsored
You're 5 minutes away from the best mortgage
Searching for your perfect mortgage shouldn't be hard.
Homewise is an online brokerage that will negotiate on your behalf with more than 30 big banks and other lenders, completely free, and it only takes five minutes to apply.
If you're in the market for a new mortgage, or if you're looking to refinance before interest rates rise again, go to Homewise now and answer a few simple questions to get started.