"The spread of COVID-19 is having serious consequences for Canadians and for the economy, as is the abrupt decline in world oil prices," the Bank of Canada explained in a news release.
"The pandemic-driven contraction has prompted decisive fiscal policy action in Canada to support individuals and businesses and to minimize any permanent damage to the structure of the economy."
What the cut means for you The overnight lending rate is what the Bank of Canada charges for short-term loans between other banks. That influences the "prime rate" at commercial banks like RBC or TD, which is then used to set the interest on all kinds of variable-rate loans, including many mortgages and credit cards. Expect to see the prime rate drop by a similar amount very soon.
Interest rates haven't been this low since 2009, during the global financial crisis.
With numerous industries frozen and waves of layoffs sweeping the nation, Canada is suffering an enormous drop in economic activity. By making lending cheaper, the Bank of Canada is encouraging people to keep spending, borrowing and investing throughout the pandemic.
The overall goal, the bank said, is to "lay the foundation for the economy's return to normalcy."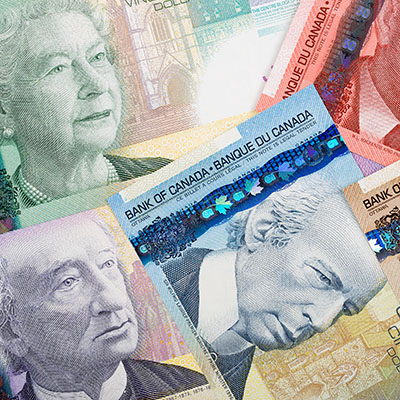 Good credit is important for your financial health, and Borrowell can help you take a turn for the better. Sign up for Borrowell to get your credit score and credit report for free!
Sign up
What's on the horizon During a follow-up news conference, Bank of Canada Governor Stephen Poloz said "going lower is a theoretical possibility but not one we're contemplating," citing the damaging effects of negative interest rates.
The rate cut isn't the only new measure to stabilize the economy. The central bank also announced two debt-buying programs that will ensure banks have enough cash on hand for people and businesses to borrow.
"A firefighter has never been criticized for using too much water," Poloz said.
Barring another emergency move, the Bank of Canada will update its outlook in mid-April.
Sponsored
You're 5 minutes away from the best mortgage
Searching for your perfect mortgage shouldn't be hard.
Homewise is an online brokerage that will negotiate on your behalf with more than 30 big banks and other lenders, completely free, and it only takes five minutes to apply.
If you're in the market for a new mortgage, or if you're looking to refinance before interest rates rise again, go to Homewise now and answer a few simple questions to get started.