Best mortgage lender for low fixed rates: Meridian Credit Union
One of the biggest debates when it comes to mortgages is whether to go with a fixed- or variable-rate mortgage. There are pros and cons to both, but individuals who choose fixed mortgage rates usually do so because they are concerned about affordability. They worry about the volatility of the market and want to best protect themselves.
Of course, part of protecting yourself and being mindful of affordability means you want to ensure that you get the best possible rates. After all, you will be locked in for a few years.
Fixed-rate mortgages will vary from lender and lender and your own personal financial situation will also play a big role in the types of rates you can get. However, if you are looking for the best mortgage lender for low fixed rates then take a look at Meridian Credit Union.
Meridian Credit Union is Canada's second-largest credit union. They are based in Ontario but offer services, including mortgage loans, across Canada (except for in the province of Quebec). Meridian Credit Union offers some of the most competitive fixed rates on the market. At the time this article was published (Jun 1, 2022) the current terms and rates offered by Meridian Credit Union are as follows:
Meridian fixed-rate mortgages

| Term | Rate |
| --- | --- |
| 1 year closed | 3.69% |
| 2 year closed | 4.09% |
| 3 year closed | 4.29% |
| 4 year closed | 4.59% |
| 5 year closed | 4.39% |
| 7 year closed | 4.89% |
| 10 year closed | 5.29% |
Other perks and advantages of choosing Meridian Credit Union include the following:
Pre-approval with a 90-day rate guarantee
Skip a payment option (one month's mortgage payment per year)
Flexible mortgage payment options (weekly, biweekly, monthly, bi-monthly, or accelerated weekly and biweekly payment plan options)
Cash back program (3% - 5% of mortgage principal available up front to borrow)
20/20 option to pay your mortgage back faster
Competitive fixed rates and a whole bunch of benefits and perks make Meridian Credit Union definitely worth considering when searching for a mortgage lender in Canada.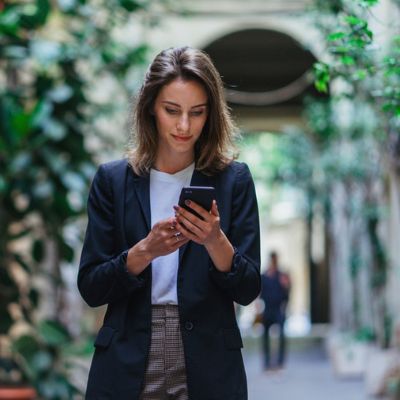 Good credit is important for getting the lowest mortgage rate, and sites like Borrowell can help you check your credit score for free. Don't wade into the housing market without knowing where you stand.
Check your score
Best mortgage lender for people who want to pay down fast: Tangerine
Nobody wants to have to pay more than they need to. However, if you can pay down your mortgage quicker than the agreed-upon payment rate, then you should. That is assuming your contract will let you.
The vast majority of closed mortgages out there have strict built-in stipulations about prepaying your mortgage and how much extra you can put down each year. This can be frustrating if you have the funds to pay it off more quickly but don't want to have to worry about being penalized for overpaying. However, some mortgage lenders allow you to pay off your closed mortgage faster than others. One of the top lenders for this is Tangerine.
Tangerine is known for their no fee online banking accounts with decent interest rates, but their mortgage option has some pretty competitive interest rates and options as well. One of the biggest draws of a Tangerine Mortgage is the flexible payment options, which include a 25/25 plan.
The 25/25 plan allows borrowers to plan out lump sum prepayments of up to 25% of their mortgage amount — on top of increasing their regular mortgage payments by up to 25% of their original mortgage payment. Most lenders that have this option only allow you to do 20%, which makes Tangerine a standout for borrowers who are looking to pay down their mortgage fast.
Other advantages to choosing Tangerine as your mortgage lender include:
Competitive rates
Rates guaranteed for 120 days
Dedicated account manager to help you every step of the way
Portable mortgages- if you move you can take your mortgage with you. This is penalty-free at your current rate, term, and amount.
Best mortgage lender for those with poor credit scores: Merix Financial
If you are someone who struggles with a poor credit score, then getting a mortgage can seem very daunting. You likely will not qualify with an A lender, which means that you will need to look to an alternative lender such as a B lender or a private lender.
Traditionally, B lenders have lower standards and requirements than A lenders. Private lenders often have no minimum credit score requirement at all. For reference, the minimum credit score to be approved by the majority of traditional mortgage lenders in Canada is 650.
Now, sometimes these types of mortgage loans also come with higher interest rates and fees. However, especially in the cases of private lenders, mortgage loans with high rates and fees are meant to be a short-term solution while you build your credit back up.
If you have a poor credit score your best bet is to look to an alternative lender that will offer you the best options possible for rates. Ideally the lender also offers assistance to help rebuild your credit so you can qualify for better rates in the future. Ideally, if possible you'll want to stick with a B lender over a private lender. The requirements will be higher but the rates will be better. In this case, take a look at Merix Financial.
Merix Financial is an alternative lender that is known to cater to individuals who don't qualify for,or struggle, to get approved for a mortgage from a traditional lender. This means self-employed individuals, people with non-traditional incomes, newcomers to Canada, and of course people with low or poor credit scores. Merix Financial has created a name for themselves in helping less conventional borrowers get a mortgage, and they are known for their great customer service.
Merix Financial has terms for as little as six months to allow Canadians to be approved for a mortgage — and work on raising their credit score — without being locked into a higher rate for too long.
Perks of choosing Merix Financial as a lender:
Competitive rates targeted toward individuals who may struggle with being approved for a traditional mortgage
Terms as short as six months
Good reputation for customer service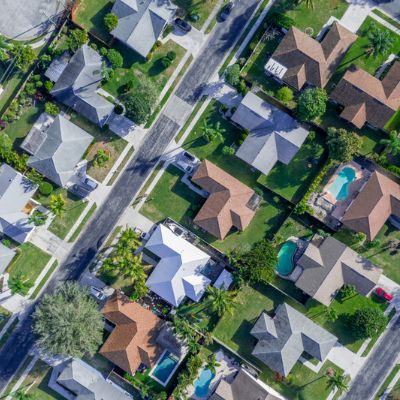 Let Homewise help you avoid the hassle of shopping mortgage rates from multiple lenders. This online brokerage will negotiate on your behalf with more than 30 banks and alternative lenders, completely free, to show you the lowest rate available to you on their platform — and it only takes five minutes to apply.
Get your free quote
Best mortgage lender for "friends and family" mortgages: Motusbank
Many Canadians look for help in financing and affording their home and turn to family or friends. This could be because of the soaring prices that come with buying a home these days. Or, it could be a non-traditional family living arrangement or even a multi-generational living arrangement. Whatever the circumstances, friends and family mortgages make it easier to buy a home because it allows up to four people to buy a home together. Not everyone needs to live in the home, only one of the homeowners, for this to be allowed. This makes buying a home a more viable option for many Canadians who would otherwise struggle to be able to afford a home on their own.
If you are looking for a mortgage lender that offers friends and family mortgages then take a look at Motusbank. Motusbank is an online bank attached to Meridian Credit Union. Their friends and family option can be applied to any mortgage and any four people can pool together for the mortgage — you don't need to be married or related to qualify. Plus, Motusbanks's friends and family option still allows borrowers to take advantage of other benefits and perks including:
90-day rate guarantee
Flexible repayment schedule
20/20 repayment privileges for those who want to get ahead on their payments
Skip-a-Payment feature
Pre-approved rates guaranteed for up to 130 days depending on the type of mortgage
Best mortgage lender for blended mortgages: Scotiabank
A blended mortgage allows you to get a lower mortgage rate, or refinance your access to your equity, without having to face any potential prepayment penalties. The way this works is that you combine the mortgage rate from your current existing mortgage and the rate of a new mortgage and "blend" them to come up with a new interest rate that falls somewhere in the middle of these two rates. A blended mortgage can be a handy tool to help access a lower rate without having to worry about any penalties.
Not all mortgage lenders offer blended mortgages. As one of Canada's big banks and an A lender, Scotiabank has strict and more thorough requirements than other mortgage lenders in Canada. However, it also means they can offer some really good rates, especially to pre-existing clients and clients in good standing.
On top of the posted rates and special offer rates, Scotiabank also has exclusive broker rates offered by the sales team as well as discretionary rates for existing customers who do heavy business with the bank. These are often the best rates on offer if you can get in on them. So, even if your original mortgage rate didn't fall in one of these categories, there is a chance that as an existing client with Scotiabank you can negotiate a pretty good deal for a blended mortgage when the time comes (assuming you are also in good financial standing).
Other perks of choosing Scotiabank as a mortgage lender include:
Flexible payment schedules
Match a payment option
Lump sum payment option up to 20%
Best online mortgage lender: Equitable Bank
Typically, when it comes to mortgages we often turn to Canada's big banks. These brick-and-mortar buildings have been a trusted financial staple for Canadians for decades, so it makes sense to go with someone you know and trust for a huge purchase like a home.
However, times are changing and these big banks, as well-known as they are, don't always have the best deals. In fact, many online banks can offer better rates than brick-and-mortar financial institutions thanks to the fact that they don't have the same overhead costs. Therefore, they can pass the savings down to their clients.
If you are interested in online mortgage lenders then consider Equitable Bank. Most people turn away from online lenders because they assume that the customer service is poor due to the lack of a physical location. but Equitable Bank is known to Canadians for its stellar customer service and has experts on hand to help you when needed.
Equitable Bank offers mortgage options for all kinds of Canadians, including self-employed Canadians, new nadians, and individuals with low credit scores. They also offer residential and commercial mortgage options. While Equitable Bank offers standard mortgage options, they are best known for their reverse mortgage options.
Advantages of choosing Equitable Bank as your mortgage lender include:
Round-the-clock customer service
Flexible pre-payment options
Great options for reverse mortgages
Bottom line
Again, there is no "one size fits all" type mortgage lender for everyone. It's always in your best interest to shop around and have discussions. If you don't have time to hunt for the best mortgage yourself, get Homewise to work the market for you. This online brokerage will negotiate on your behalf with more than 30 big banks and other lenders, completely free, and it only takes five minutes to apply.
The opinions expressed in this article are solely my own. Other customers' outcomes may differ. Logo & Accolade Licensing
Sponsored
You're 5 minutes away from the best mortgage
Searching for your perfect mortgage shouldn't be hard.
Homewise is an online brokerage that will negotiate on your behalf with more than 30 big banks and other lenders, completely free, and it only takes five minutes to apply.
If you're in the market for a new mortgage, or if you're looking to refinance before interest rates rise again, go to Homewise now and answer a few simple questions to get started.