1. Get advice from a financial expert Working with a financial professional is one of the most effective ways to plan for the future during periods of economic uncertainty.
FP Canada™ found that almost 75% of respondents who said they use the services of a financial planner felt confident about their financial well-being during the pandemic, compared to only 57% of those who don't use a planner.
A financial planner can help you prioritize your goals, offer valuable insight regarding your investments, and build you a personalized financial strategy for the future.
Many banks provide free financial planning services to their customers, so it's worth looking into whether you're eligible for a free consultation.
If you don't qualify for free financial advice from your bank, you might want to consider using an independent certified financial planner (CFP) instead.
There are online CFPs available that work exclusively over video chat and email, so you won't have to worry about going into an office any time you need financial advice.
You can also easily connect with a Sun Life Financial advisor near you. They understand that making sound financial decisions can be difficult in times of uncertainty. Sun Life Financial advisors offer personalized advice to help you make informed decisions and reach your goals.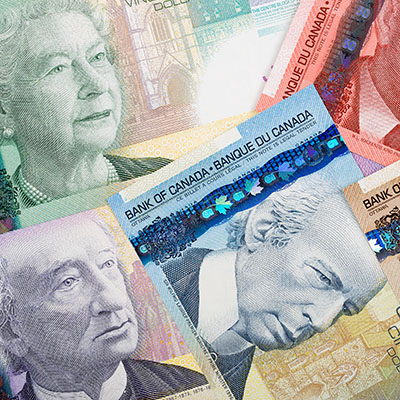 Good credit is important for your financial health, and Borrowell can help you take a turn for the better. Sign up for Borrowell to get your credit score and credit report for free!
Sign up
2. Fine-tune your monthly budget Every dollar helps during the pandemic, and you might be surprised at how much you can save just by making a few tweaks to your monthly budget.
Create a spreadsheet of your monthly expenses and identify any non-essential items that you can cut out for the time being.
For example, if you subscribe to multiple streaming services, pick the one that you use the most and cancel the rest. You can always re-subscribe once you're on steadier financial ground — and you might even qualify for a free month when you start up again.
If you want to bring down your weekly grocery bill, you should try shopping at a few different stores in your neighbourhood. Prices can vary a lot between grocery chains, and you might find that your typical go-to store is not the best option.
Wherever you shop, make sure you're using a cash back app to earn rewards on your purchases.
There are a variety of free cash back apps available in Canada — some work on a points-based system, while others pay out in actual cash.
3. Keep your credit score up Your credit score is a three-digit number that plays an important part in your overall financial health, so you should make an effort to keep it in good shape during the pandemic.
Lenders use your credit score to determine whether or not to give you a loan or a credit card, and a good score will help you qualify for the best interest rates on a wide range of financial products.
Don't worry if you haven't checked in on your credit score in a while (or ever) — learn your score in just minutes using a free service like Borrowell.
You can see your score whenever you want, and get notified by email any time it changes.
If your score is lower than you'd like, Borrowell will give you personalized recommendations on the steps you can take to bump it up
Some Borrowell users have seen their score jump by more than 100 points in just a few months.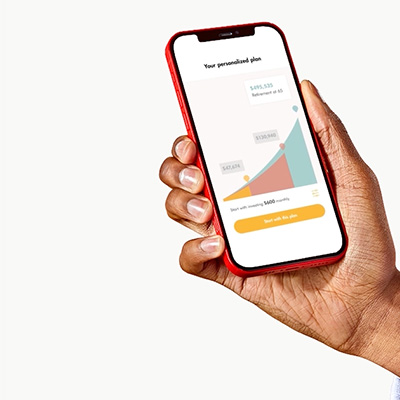 Get a $25 bonus when you open and fund your first Wealthsimple Investment account* (min. $500 initial deposit). Trade and Cash accounts are not eligible. Sign up now to take advantage of this special offer.
Get started
4. Trade in your high-interest debts If you've been relying more heavily on your credit cards during the pandemic, you're likely racking up a significant amount of interest.
Credit card interest can bite if you're only making minimum payments — it quickly snowballs until you're left with a pile of debt.
Whenever possible, try to make payments that are larger than the minimum requirement.
If your credit score is solid, you may be able to save some money by bundling your credit card balances together into a low-interest debt consolidation loan.
With a debt consolidation loan, you'll only have to make one monthly payment at a much lower rate. You can potentially reduce your monthly payment by hundreds of dollars and become debt-free much sooner.
Sponsored
You're 5 minutes away from the best mortgage
Searching for your perfect mortgage shouldn't be hard.
Homewise is an online brokerage that will negotiate on your behalf with more than 30 big banks and other lenders, completely free, and it only takes five minutes to apply.
If you're in the market for a new mortgage, or if you're looking to refinance before interest rates rise again, go to Homewise now and answer a few simple questions to get started.