What's in a name?
The confusion around what a TFSA is may have something to do with its moniker. Yes, a TFSA is a savings account; and yes, the interest you earn on your deposits is tax-free. But simply stashing cash in a TFSA is not its best use.
A TFSA might better be understood as a "tax-free investing account" because you can invest your account funds in an array of financial assets. Whatever income you earn from the investments made with your TFSA funds is tax-free.
Let's say you want to liquidate some Shopify stock to help fund a down payment for your child's first home. The share price for Shopify has ballooned, so you've done exceptionally well as a stock picker, but because you bought your shares using cash, you'll have to pay capital gains on your profit. Depending on your tax bracket, you could be handing a fair chunk of your earnings over to the CRA.
But if you had originally deposited the money in a TFSA and then used those funds to purchase Shopify stock, you wouldn't have to pay a cent in tax on those profits.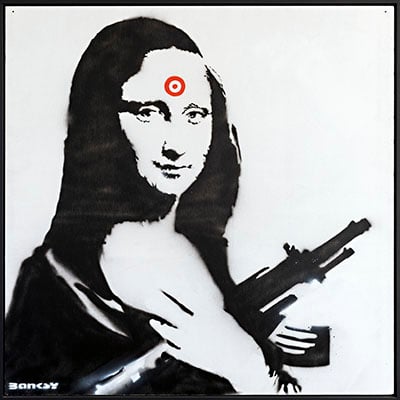 Join Masterworks to invest in works by Banksy, Picasso, Kaws, and more. Use our special link to skip the waitlist and join an exclusive community of art investors.
Skip waitlist
How does a TFSA work?
If you're a Canadian resident who is at least 18 years old, you can open a TFSA account at a bank, insurance company or credit union. You can also start one with certain online financial institutions, like Wealthsimple, for example.
You shouldn't need to provide much information to get your TFSA started. Your social insurance number, date of birth and proof of identity are generally enough for most TFSA providers.
There are limits on TFSA contributions. The maximum annual TFSA contribution limit is $6,000, which can be spread across multiple accounts. Deposit more than that in any given year, and you'll owe tax on the overage. The total contribution amount for a TFSA is currently $75,500.
If you need to access the cash in your TFSA, you can do so at any time. Just remember that if you hit your $6,000 limit for the year, any withdrawals you make won't create extra room in your account for that year. But you'll be able to make extra contributions equal to the withdrawn amount the following year.
Your TFSA contributions can go toward a variety of investments: bonds, stocks, mutual funds, guaranteed investment certificates and even shares in certain small corporations. But your actual investment choices will depend on what's offered by the financial institution where you opened your TFSA. If you don't like what's available, you can always transfer your TFSA to a different financial institution.
That flexibility, combined with the potential for tax-free profits, makes TFSAs unique, powerful tools for building wealth.
Sponsored
Fine art as an investment
Stocks can be volatile, cryptos make big swings to either side, and even gold is not immune to the market's ups and downs.
That's why if you are looking for the ultimate hedge, it could be worthwhile to check out a real, but overlooked asset: fine art.
Contemporary artwork has outperformed the S&P 500 by a commanding 174% over the past 25 years, according to the Citi Global Art Market chart.
And it's becoming a popular way to diversify because it's a real physical asset with little correlation to the stock market.
On a scale of -1 to +1, with 0 representing no link at all, Citi found the correlation between contemporary art and the S&P 500 was just 0.12 during the past 25 years.
Earlier this year, Bank of America investment chief Michael Harnett singled out artwork as a sharp way to outperform over the next decade — due largely to the asset's track record as an inflation hedge.
Investing in art by the likes of Banksy and Andy Warhol used to be an option only for the ultrarich. But with a new investing platform, you can invest in iconic artworks just like Jeff Bezos and Bill Gates do.