Airbnb (ABNB) 2020 was a big year for Peter Thiel. Three months after Palantir went public, Airbnb completed its IPO.
The company was originally priced at US$68 per share. On its first day of trading — Dec. 10 — it closed at US$144.71, marking a gain of 113%.
Known for its online platform for vacation rentals, Airbnb has survived the worst of the pandemic. In Q2 of 2021, the company reported 83.1 million nights and experiences booked. That was up 197% from the pandemic-struck Q2 of 2020. Revenue totaled US$1.3 billion for the quarter, up nearly 300% year over year.
This year, the stock has returned around 15%. Other travel stocks such as Tripadvisor and Expedia are also up double-digits in 2021. Of course, with COVID variants still lurking, investing in the vacation space isn't easy.
The good news? If you're on the fence about jumping in, some investing apps will let you trade on your phone with no fees or commissions.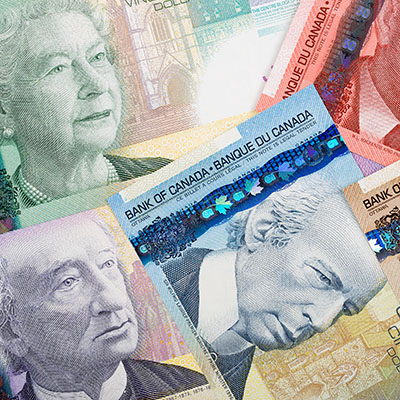 Good credit is important for your financial health, and Borrowell can help you take a turn for the better. Sign up for Borrowell to get your credit score and credit report for free!
Sign up
Lyft (LYFT) When the COVID-19 pandemic hit in early 2020, shares of the ride-sharing technologist Lyft took a massive nosedive. And for good reason. At a time when people were stuck at home, who needed to get around?
But with the economy having largely reopened, Lyft has regained its forward momentum. The stock is up a whopping 105% over the past 12 months. In Q2, Lyft brought in US$765 million of total revenue, representing a 125% increase year over year.
While Lyft runs a growing business, it's quite a bit smaller than its competitor Uber Technologies in terms of market cap. Uber is also getting renewed investor attention, with shares up around 29% over the past year.
Facebook (FB) At this point, Thiel only has a relatively small stake in social media giant Facebook. But he continues to serve as a board member — a position he has held since 2005.
Facebook made headlines earlier in October due to its massive outage, which also took down its other products including Instagram, Whatsapp, Messenger, and Oculus — and a resulting 5% hit on its shares. But the stock has rewarded investors with a commendable 24% return year to date, easily topping the S&P 500.
Facebook is a behemoth in the social media space, with a market cap of over US$900 billion. For context, that's much larger than the market cap of Twitter, Snapchat and Pinterest combined. It trades at a seemingly steep price of US$335 per share. But you can get a piece of the company using a stock trading app that allows you to buy fractions of shares with as much money as you are willing to spend.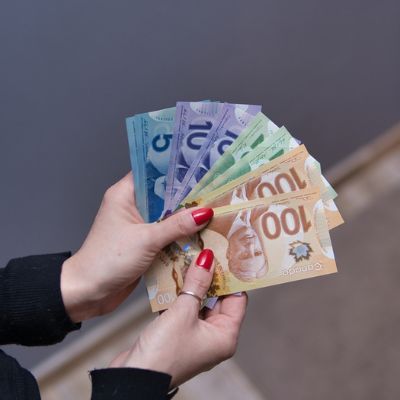 Don't let your portfolio get dragged down by commission fees. Wealthsimple Trade lets you trade for $0 commission, and for a limited time, you can get two free stocks for signing up and funding your account. Will you get Apple stock? How about Air Canada?
Get your free stocks
Want to get rich like Peter Thiel? Get started
Everyone wants to invest like Peter Thiel. But turning small amounts of money into big fortunes often involves making risky bets.
Even if you only have a modest investing budget, you may want to use an investing app that allows you to buy "slices" of shares of big-name stocks.
Going with a robo-advisor can also be a stress-free way to start investing.
And, those looking to take control of their investments should certainly explore online trading platforms. The best sites offer resources and tools to help investors make informed decisions as they build and manage their investment portfolios.
Sponsored
You're 5 minutes away from the best mortgage
Searching for your perfect mortgage shouldn't be hard.
Homewise is an online brokerage that will negotiate on your behalf with more than 30 big banks and other lenders, completely free, and it only takes five minutes to apply.
If you're in the market for a new mortgage, or if you're looking to refinance before interest rates rise again, go to Homewise now and answer a few simple questions to get started.