Credit rating agencies in Canada
The top rating agencies in Canada are DBRS Limited, S&P Global Ratings Canada, Moody's Canada Inc. and Fitch Ratings, Inc. They have each been recognized as a designated rating organization under Canadian securities laws.
Canada held a triple-A rating for years until Fitch Ratings downgraded it to "AA+" in June 2020, a move it explained was because of the country's deteriorating public finances, increased government spending and higher debt ratios.
However, Moody's, S&P and DBRS have maintained their highest rating for the country throughout the pandemic.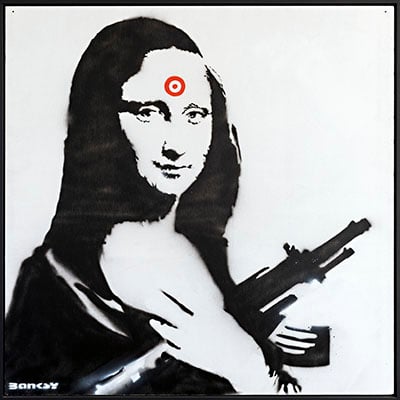 Join Masterworks to invest in works by Banksy, Picasso, Kaws, and more. Use our special link to skip the waitlist and join an exclusive community of art investors.
Skip waitlist
The role agencies played in the 2008 financial crisis
The major rating agencies faced heat for their role in the 2008 credit crisis, having assigned high ratings to financial products based on U.S. mortgages that were at a high risk of defaulting. And when those subprime mortgages did default, it tanked debt markets worldwide.
In a 2011 survey of Chartered Financial Analysts reported by the Globe and Mail, 71% of respondents said credit rating agencies played a major role in the 2008 financial crisis.
The Globe's survey showed most respondents were in favour of greater oversight of credit rating agencies and requiring them to provide greater disclosure.
In a report released in 2008 by the Bank of Canada, the federal agency acknowledged that overreliance on credit rating agencies' ratings led to "ongoing turbulence in financial markets."
Going forward, the Bank and government stated those ratings wouldn't be "accorded undue weight as a summary statistics of risk." It also noted that credit ratings would continue to be just one of the many tools the Bank uses to manage credit risk.
In other words, because they didn't warn investors about the trouble in the U.S. mortgage market, credit rating agencies don't hold the same authority they once did. And going forward, they're unlikely to enjoy that same level of authority again.
Sponsored
Fine art as an investment
Stocks can be volatile, cryptos make big swings to either side, and even gold is not immune to the market's ups and downs.
That's why if you are looking for the ultimate hedge, it could be worthwhile to check out a real, but overlooked asset: fine art.
Contemporary artwork has outperformed the S&P 500 by a commanding 174% over the past 25 years, according to the Citi Global Art Market chart.
And it's becoming a popular way to diversify because it's a real physical asset with little correlation to the stock market.
On a scale of -1 to +1, with 0 representing no link at all, Citi found the correlation between contemporary art and the S&P 500 was just 0.12 during the past 25 years.
Earlier this year, Bank of America investment chief Michael Harnett singled out artwork as a sharp way to outperform over the next decade — due largely to the asset's track record as an inflation hedge.
Investing in art by the likes of Banksy and Andy Warhol used to be an option only for the ultrarich. But with a new investing platform, you can invest in iconic artworks just like Jeff Bezos and Bill Gates do.