Honeywell (HON)
"At this point in the business cycle, the playbook says you have to go with more tangible companies that make real things and generate real profits," Cramer said last week on CNBC.
One company he feels fits that bill is Fortune 100 mainstay Honeywell. (The company was ranked 94 in 2021.)
As a global industrial conglomerate, Honeywell provides an attractively diversified mix of services and products that range from aerospace and building technologies to safety and productivity solutions.
Despite a snarled global supply chain and decreased demand from its deep-pocketed airline customers, Q3 2021 saw Honeywell increase sales by 8% year over year. Earnings per share increased by 29% over the same period.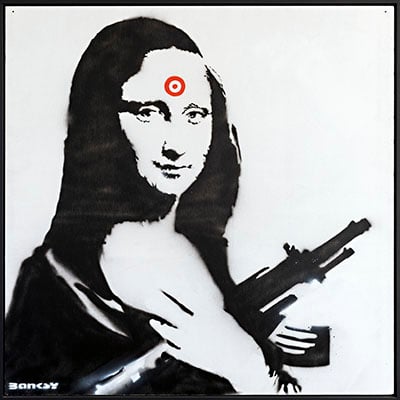 Join Masterworks to invest in works by Banksy, Picasso, Kaws, and more. Use our special link to skip the waitlist and join an exclusive community of art investors.
Skip waitlist
Bausch Health Companies (BHC)
Bausch Health is a Canadian pharmaceutical company that develops, manufactures and markets pharma products and branded generic drugs that target a wide variety of health disorders.
Pharma and healthcare companies are always intriguing plays during times of high inflation, as their products remain in demand even if prices rise. The same is true of farmland.
Cramer, however, is most excited by the fact that Bausch plans on breaking itself into three separate entities: eye health, medical aesthetics and pharmaceuticals.
"I like a big breakup story," he said during a recent episode of Halftime Report. "Among planned splits at Johnson & Johnson, General Electric and Bausch, I like Bausch Health as the best breakup."
Bausch's stock has risen just under 15% in the past 12 months.
Chevron (CVX)
Chevron is looking pretty good.
America's second largest oil company continues to benefit from the ongoing inflation-driven rally in energy prices. But it also plans on investing a gargantuan sum of money into its renewable natural gas and hydrogen businesses — US$10 billion by 2028 — that should keep the company relevant for decades to come.
Chevron had an expectation-topping Q3 last year: US$6.1 billion in earnings, US$5.6 billion in debt reduction and US$2.6 billion in dividends paid out to investors.
The company's stock is up over 30% in just the last four months. It could go even higher.
"I like Chevron because I just think that oil is still undervalued even after last year," Cramer said.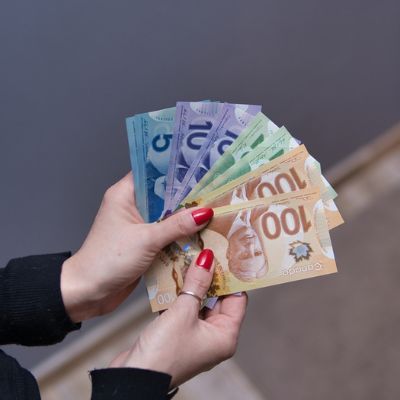 Don't let your portfolio get dragged down by commission fees. Wealthsimple Trade lets you trade for $0 commission, and for a limited time, you can get two free stocks for signing up and funding your account. Will you get Apple stock? How about Air Canada?
Get your free stocks
Eli Lilly (LLY)
Pharma giant Eli Lilly expects the sale of COVID antibody-based treatments to help it make a projected US$28 billion in sales for 2021, but the company is also making progress with its experimental Alzheimer's drug, donanemab.
In June, the Food and Drug Administration designated donanemab a "breakthrough therapy" based on preliminary clinical evidence. That means the FDA will expedite the drug's review. A decision regarding the drug's approval is expected in the second half of 2022.
A bet on Eli Lilly isn't simply a speculative play based on new drugs. The company's stock is up more than 215% over the last five years — a very lucrative pickup in recent years, especially if you had invested using no-commission investment apps.
More from MoneyWise
Sponsored
Fine art as an investment
Stocks can be volatile, cryptos make big swings to either side, and even gold is not immune to the market's ups and downs.
That's why if you are looking for the ultimate hedge, it could be worthwhile to check out a real, but overlooked asset: fine art.
Contemporary artwork has outperformed the S&P 500 by a commanding 174% over the past 25 years, according to the Citi Global Art Market chart.
And it's becoming a popular way to diversify because it's a real physical asset with little correlation to the stock market.
On a scale of -1 to +1, with 0 representing no link at all, Citi found the correlation between contemporary art and the S&P 500 was just 0.12 during the past 25 years.
Earlier this year, Bank of America investment chief Michael Harnett singled out artwork as a sharp way to outperform over the next decade — due largely to the asset's track record as an inflation hedge.
Investing in art by the likes of Banksy and Andy Warhol used to be an option only for the ultrarich. But with a new investing platform, you can invest in iconic artworks just like Jeff Bezos and Bill Gates do.