Moving for work
If you land a job that pays significantly higher, but it's in another part of the city (or another province), it could be worth making the move. That said, you need to consider the non-monetary factors, such as the fact that you may be further away from your family and friends.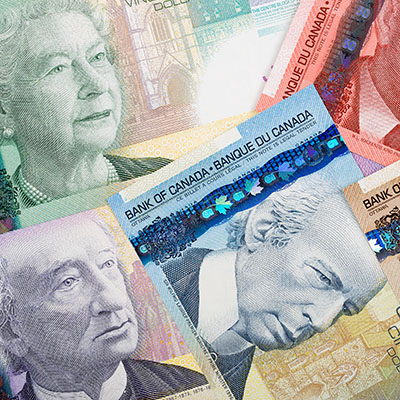 Good credit is important for your financial health, and Borrowell can help you take a turn for the better. Sign up for Borrowell to get your credit score and credit report for free!
Sign up
The costs of moving
Once you're ready to move, you need to consider the actual costs of relocating. If you're staying within your city, you could rent a moving van and get a few friends to help you out. Quite often they're happy to do it for some pizza and beer.
However, that's only appealing to people that are younger and in good shape. Once you get older, hiring movers can be worth it. Not only will it save you time, but it'll save you from the physical aches and pains of moving.
More from MoneyWise
Generally speaking, hiring movers will cost you $50 to $100 an hour. However, the costs could vary quite a bit depending on where you live, where you're moving to, the type of home you're moving to, and more. According to HomeStars, the average move time for a one-bedroom apartment in Canada is three to five hours. The estimated cost range is anywhere from $260 to $655. As expected, the price will only increase for larger properties.
It's worth calling around to various moving companies for quotes. That said, the cheapest mover isn't always the best. Sometimes it's worth paying a premium if someone you know recommends a mover they had a good experience with.
Furnishing your home
If you're moving out for the first time, furnishing your home quickly becomes expensive. Fortunately, getting furniture for a reasonable price is easy thanks to IKEA. You should also look at Kijiji, Craigslist, and Facebook Marketplace for second-hand items since you can save big.
While there's nothing wrong with buying higher-quality stuff that will last longer, you might want to spread out your purchases. By doing this, you can manage your budget better since you'll already be dealing with moving costs and potentially higher living expenses.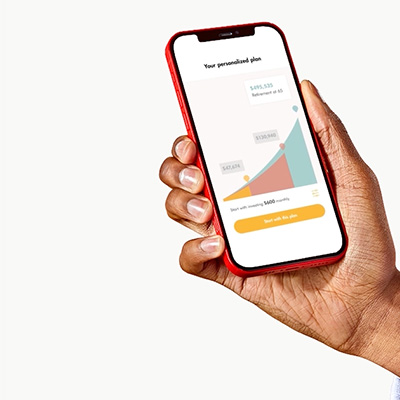 Get a $25 bonus when you open and fund your first Wealthsimple Investment account* (min. $500 initial deposit). Trade and Cash accounts are not eligible. Sign up now to take advantage of this special offer.
Get started
Insurance premiums
One expense that's often forgotten when moving is insurance.
Although not always mandatory, anyone renting should get tenants' or renters' insurance. This type of insurance covers your contents if they're damaged or stolen. Also, if your place is damaged and you need to move out, renters' insurance would cover you for additional living expenses, such as a hotel. Generally speaking, renters' insurance is less than $50 a month.
As for homeowners, getting a home insurance policy is typically required since mortgage lenders won't release the funds until they see your proof of insurance. With this type of insurance policy, you'd be covered for personal property, liability, flood, sewer backup, and more. That said, every insurance policy is different, so you do need to read the terms and conditions to ensure you're well protected. The cost of home insurance will depend on the type of home you own, where you live, and more.
For those renting, it would be wise only to rent from someone with home insurance as it gives you one extra layer of protection.
Available tax credits
Canadians who have moved at least 40 kilometres for work or become full-time students can claim some of their moving expenses. Some expenses you could deduct include:
Transportation and storage costs Travel expenses Temporary living expenses The cost of cancelling your lease Incidental costs related to your move The cost to maintain your home The cost of selling your old home The cost of buying a new home
For those purchasing their first home, you could qualify for the First-Time Home Buyer's Tax Credit, which is a $5,000 non-refundable income tax credit. That works out to $750 in federal tax relief for eligible individuals.
Although not a tax credit, the Home Buyers' Plan (HBP) allows first-time home buyers to withdraw up to $35,000 from their Registered Retirement Savings Plan (RRSP) to buy a home. This applies to all buyers, so a couple could access up to $70,000 from their RRSP. That said, this amount does need to be repaid over 15 years. If you miss a repayment, the amount will be considered income, and you'll lose the contribution room permanently.
Add all your numbers up
You need to look beyond the purchase price or monthly rent when moving. There will be additional expenses that come up. While some of these costs will be a one-time deal, many will be recurring, so you need to factor them into your budget.
Sponsored
You're 5 minutes away from the best mortgage
Searching for your perfect mortgage shouldn't be hard.
Homewise is an online brokerage that will negotiate on your behalf with more than 30 big banks and other lenders, completely free, and it only takes five minutes to apply.
If you're in the market for a new mortgage, or if you're looking to refinance before interest rates rise again, go to Homewise now and answer a few simple questions to get started.