Selling in a buyer's market
When thinking of selling your home, it's invaluable to think of the process as a business transaction. You have a product, your home, that you're selling to a customer. It's important to anticipate the customer's wants, needs and desires and market your product accordingly.
Bradley Watson, host of Toronto's #1 Real Estate Podcast and a broker and investor in the Greater Toronto Area, notes "very quickly people forgot that there are markets where you have to actually properly market your home, and stage, and be patient for the right buyer."
At the same time, you need to think about why you're selling your home. Are you selling to downsize your living space? Are you moving out of town? Are you anticipating making a profit on your home?
Because the market has shifted, potential buyers hold more power than they have in recent history. If you're selling your home to make a profit, you might want to reconsider your motives.
"What we forget and almost want to not not think about is how challenging it will be to purchase on the other side," says Watson.
A couple of months ago, you might have seen multiple bids on a property and been able to sell well above your asking price. Now, the current landscape is quite different. With interest rates rising, buyers are more cautious in their approach to buying homes.
"Sellers really have just kind of woken up to the realization that you can't guarantee a sale," says Watson.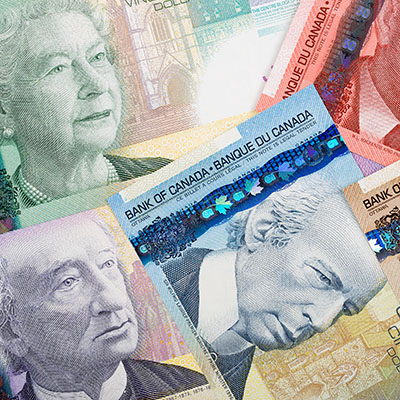 Good credit is important for your financial health, and Borrowell can help you take a turn for the better. Sign up for Borrowell to get your credit score and credit report for free!
Sign up
1. Timing isn't everything
Timing the real estate market is a gamble. Anticipating market trends is like playing the lottery: yes, there will be winners, but those will be few-and-far between.
If you're thinking of selling a house, don't let making a profit be your primary motivation. Sell according to your personal needs, and if you happen to make money, consider it a bonus.
"We have individuals who have committed to purchasing new construction, purchase properties with confidence of selling, who are now kind of struggling," says Watson. "And we even see people selling, once again, homes for less than they had paid, probably tied back to this affordability challenge."
Trying to play the real estate market can lead to further disappointment and frustration, especially if you've purchased a new home before selling your current residence.
When the market was hot, Watson saw "the confidence of being able to purchase wasn't there but the confidence to sell was and that made people do something that is kind of in my mind the no-go zone, which is to buy before you sell without confidence in your finances."
With the market cooling, houses stay on the market longer and sell for less than before. Buying a new, more expensive house before selling your present one may result in you having to float two mortgages for a time or having the new home's financing fall through.
"Have a game plan in place on how you're going to close that property in the event we can't sell your home," says Watson.
Having a clear value of your home and setting the sale price accordingly can save you headaches. As you attempt to sell your home in a cooling market, don't anticipate getting multiple offers or selling above asking price.
Watson observes that when selling a home, it's important for sellers to be aware that problems can arise when closing a sale.
"Really understanding the financial strength of the buyer is more important than ever right now. So that can come in the way of having a nice big fat deposit. But also understanding the financial strength"
2. Shift your expectations
If you're selling your home, you need to consider the changing attitude toward home sales. While the demand is still there, realtors have witnessed a distinct shift in the market.
No longer are their lineups to view houses and extreme bidding wars on homes. Instead, there seems to be some stabilization.
Sellers are seeing fewer bids, with nowhere near the above-asking prices.
"It's just the adapting to change," notes Watson. "Recognizing [that] in a balanced market, you don't see much price growth, right? So where you maybe saw your neighbour selling $100 or $200 [thousand] in some areas higher… you can't expect that because that was the product of a very, very tight seller's market, which we're not in anymore."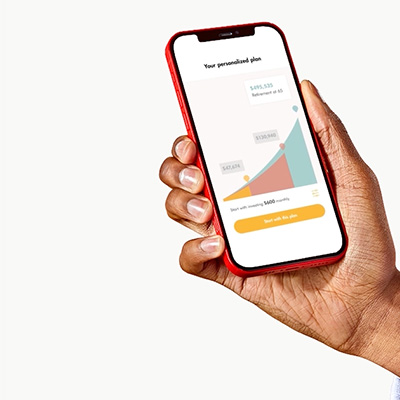 Get a $25 bonus when you open and fund your first Wealthsimple Investment account* (min. $500 initial deposit). Trade and Cash accounts are not eligible. Sign up now to take advantage of this special offer.
Get started
3. The value of a home inspection
When the market was hot, there wasn't a lot of room for negotiation when buying a home.
"In the heat of the market, we're looking at least five or 10 multiple offers and no conditions," Watson says. "In the hottest areas, we saw financing conditions were gone. Home inspection conditions were pretty much gone."
"I think there [were] a lot of properties with issues that were sold and buyers just accepted it."
Alan Carson, founder and CEO of the home inspection company Carson, Dunlop and Associates, has seen how the housing market affected the rate of home inspections.
"Between COVID-19, low interest rates, panic, bidding wars… the demand for home inspections has stayed high among buyers, but the opportunity to get a home inspection has dropped dramatically with it being a crazy seller's market," said Carson.
"Buyers were pressured not to put in any conditions in their offer, including for home inspection," says Carson.
As a seller, you can use a home inspection to your advantage. Having a home inspection performed before you list your house for sale, and including the report for prospective buyers to see, lets you establish a firm asking price for your home. Because there will be no surprises for the buyer, they have less room to negotiate the final price.
Coming off a hot market, it's important to consider what a more balanced housing market will look like. As you prepare to sell your home, be sure to keep the buyer of the property in mind, as they will ultimately hold more power than they have in the recent past.
Sponsored
You're 5 minutes away from the best mortgage
Searching for your perfect mortgage shouldn't be hard.
Homewise is an online brokerage that will negotiate on your behalf with more than 30 big banks and other lenders, completely free, and it only takes five minutes to apply.
If you're in the market for a new mortgage, or if you're looking to refinance before interest rates rise again, go to Homewise now and answer a few simple questions to get started.