A load of diaper price increases Last month, Kimberly-Clark — the parent company of Huggies and Pull-Ups — announced plans to raise its prices by mid-to-high single-digit percentages in both Canada and the U.S.
Procter & Gamble, which makes Pampers, Luvs and All Good diapers, plans to raise its prices in the U.S. in similar fashion come September.
Factories faced a surge of demand in the early days of the pandemic as consumers panic-purchased items like toilet paper, paper towels and feminine hygiene products. At the same time, plants have been forced to operate under tougher safety restrictions.
But neither of those factors is the main reason behind the financial squeeze.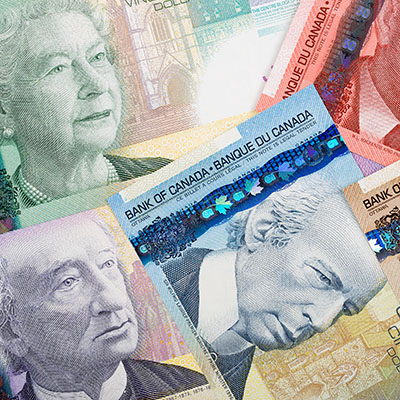 Good credit is important for your financial health, and Borrowell can help you take a turn for the better. Sign up for Borrowell to get your credit score and credit report for free!
Sign up
The No. 1 reason for higher prices Both companies blame the price hikes on a spike in the cost of raw materials like pulp and recycled fibers.
Commodity prices and overall inflation are on the rise as the economy recovers from COVID-19.
While there's no word on whether Procter & Gamble will raise its prices in Canada, too, the company said it expects to pay an extra $125 million in commodity costs this year while it also deals with transportation issues.
"Drivers and rigs continue to be in short supply. Sea freight continues to be at a premium. So we continue to see that pressure mounting," Chief Financial Officer Andre Schulten said during an April conference call.
What to do if you're flushing your money Even before the pandemic and recent price hikes, 30% of Canadian families struggled to afford diapers, according to One Diaper Canada. Infants go through up to 12 diapers a day, which the charity says can cost as much as $3,000 a year.
If the rising costs are threatening your disposable income, here are some ways to make a change in your financial situation:
Sponsored
You're 5 minutes away from the best mortgage
Searching for your perfect mortgage shouldn't be hard.
Homewise is an online brokerage that will negotiate on your behalf with more than 30 big banks and other lenders, completely free, and it only takes five minutes to apply.
If you're in the market for a new mortgage, or if you're looking to refinance before interest rates rise again, go to Homewise now and answer a few simple questions to get started.