Estates can be more complicated than they look
John Coupar, a partner at estate planning firm Horne Coupar LLP in Victoria, B.C., says a good percentage of his company's work focuses on fixing problems in wills — especially when they're drafted without the help of a lawyer.
"This happens all the time," says Coupar. "There's a will and it usually has deficiencies that we have to work with."
Whether a will is outdated, may upset your children (or worse, their spouses) or the signature is simply placed at the beginning of the document rather than the end (which can invalidate the document), these deficiencies aren't always apparent to people without the right legal knowledge.
Things can spiral out of control if your will isn't as clear cut as you assumed, Coupar says.
Jamie Nay is very familiar with this issue. Nay, a lawyer and partner with Peak Law Group in Pitt Meadows, B.C., represented a widow in a 2022 case.
The husband used a kit to prepare his will and wanted to leave half of his home to his children. However, the laws in British Columbia dictate that the house should go to the surviving spouse. As a result, the adult children and their stepmother headed to court.
If the couple had consulted with a lawyer while preparing their wills, they would have been advised that the husband's wishes would likely create this exact problem, Nay adds.
In cases like this, Nay says that untangling a deceased person's intentions is likely to be more expensive and time-consuming for the family than if there hadn't been a will in the first place.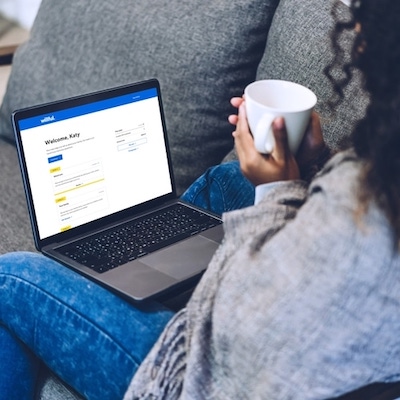 Has it been on your to-do list for months, even years? Why not make today the day you put a plan in place to protect the people who matter most to you. Use code MONEYWISE for 15% off!
Get started
Will kits not the easy win many think they are
Nay singles out the use of will kits, whether online or print booklets, as a major factor in many invalid or problematic wills.
Part of the issue is that case law — which also varies by province — changes frequently, generally faster than publishers update their templates.
"Every jurisdiction, every province, every state has its own laws and some of them are wildly different," says Nay.
He offers an example: If a parent wants to write their adult child out of their will, many templates will allow them to leave them $1 and that's that. However, British Columbia's law allows unhappy children to sue an estate if they don't feel they've been treated fairly — and so that strategy isn't applicable for residents of B.C. If a will is challenged, judges are allowed to alter the will with a split that they view as "adequate, just and equitable."
Rules are rules
Even if someone does not use a kit, their lack of knowledge of provincial law could lead to complications.
This happened in 2022 with the B.C. case of Pascuzzi v Pascuzzi, where Michael Thomas Pascuzzi left his entire estate to his wife, and attempted to cut out his daughter. Since B.C. law allows children to contest a will if they were left out, Alexandra Pascuzzi successfully sued for 30% of the proceeds of the $1.8 million estate.
"I'm sure a lot of lawyers [will] tell you, most of their estate litigation comes out of poorly drafted homemade wills," says Nay.
He's aware that a lawyer advocating people use his services over less expensive options may sound like a vendor hawking their wares. But, he argues, what you're paying for is the services of someone who has the legal training and knowledge needed to avoid problems.
Don't Miss
You might not have a house, kids or even a lot of money, so do you need a will? In this Half-Banked episode, we find out why it is never too early to start thinking about your end. Tune in to the new Half Banked podcast and join our hosts weekly as they ask the big money questions that matter to young Canadians. Episode 2 is now available on all major podcast platforms including Spotify and Apple Podcasts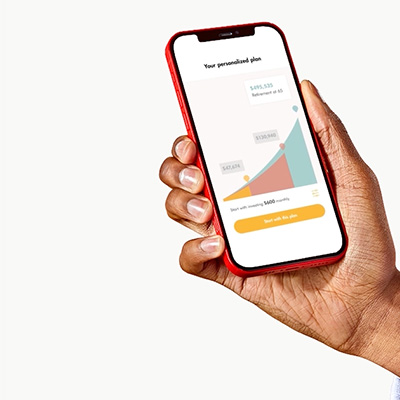 Get a $25 bonus when you open and fund your first Wealthsimple Investment account* (min. $500 initial deposit). Trade and Cash accounts are not eligible. Sign up now to take advantage of this special offer.
Get started
Legal advice is a worthwhile investment
While you may think your intentions seem clear in your will, when it comes time to carry them out, you won't be around to provide guidance or answers.
"It's very easy to misinterpret somebody's wishes based on your own experiences and your own thinking," says Nay.
Both Nay and Coupar argue when you've got all your material possessions on the line, you're risking a lot in being misinterpreted.
"What I often say to my clients or audiences is, 'The question is not can you prepare your own will? The answer is yes. The question is, should you? And while there are exceptions to every rule, the answer to the second question is no,'" says Coupar.
Once you have a will in place, Coupar suggests you revisit it every three to five years. Not only can your circumstances change in that time, but you're also just likely to forget what you wrote. It's not a good idea to cut corners on one of the most important documents you'll ever prepare.
"I always say to my clients, you spent your whole life accumulating wealth," says Coupar. "Do you really want to see it blow in the wind?"
Sponsored
Have you been putting off finishing your will?
Has it been on your to-do list for months, even years? Why not make today the day you put a plan in place to protect the people who matter most to you.
Create your legal will online with Willful for as low as $99. With Willful, you pay once, and update your will for free forever. It only takes 20 minutes, start to finish.