Mortgage life insurance The first common mistake, made by a quarter of Canadian parents with children under age 18, is relying on mortgage life insurance.
This product isn't designed to protect your family if the worst happens — it's simply protection for your mortgage lender.
If the policyholder were to die before the mortgage was paid off, this type of insurance would ensure the remaining mortgage balance was taken care of. But the family would never see any of the payout.
Not only is mortgage life insurance often more expensive than other options, like term life insurance, it's also not portable — which means if you ever refinance or switch lenders, you'll have to take out a new policy rather than transferring it over.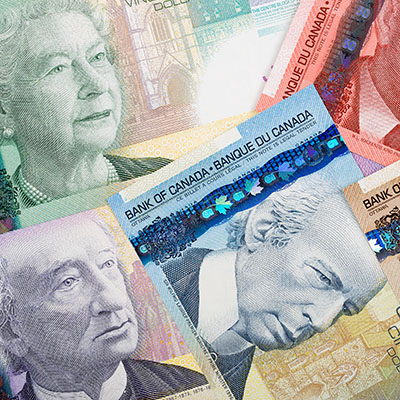 Good credit is important for your financial health, and Borrowell can help you take a turn for the better. Sign up for Borrowell to get your credit score and credit report for free!
Sign up
Permanent life insurance Nearly a quarter — 22% — of parents with dependent kids have gone through the expensive, complicated and invasive process of getting a permanent life insurance policy.
Because PolicyMe says these policies can cost significantly more than term life insurance policies, they're not always the best fit for young families or homeowners.
Once the kids are grown and out of the house and the mortgage is paid off, it may not make sense for many households to keep paying that monthly premium for life insurance.
Permanent policies are often only a best fit for high-net worth or older people because they tend to have more to protect. It is worth noting that the fine print and underwriting process can be more complicated, involved and confusing.
And yet the PolicyMe survey found that only 33% of parents with young children have term policies — when that type of insurance can be ideal for their exact situations.
Term policies are designed to offer financial security for a set period of time — between 10 and 30 years, generally the period when your children are in school and you're paying off your mortgage. The policies are designed to be straightforward and affordable.
Life insurance for children Nearly one in four parents (23%) were found to have purchased separate life insurance policies for their children. You can do this in one of a few ways: buying your child a term or permanent policy or getting add-ons for your existing life insurance policy.
It's terrible to think about, but these policies are put in place so if the worst should happen to your child, you have the funds to cover their funeral and burial expenses.
But thankfully, few families ever have to make claims against these policies.
And there are other things you can do with that money that would benefit your kids more — like setting up an RESP or savings account instead.
That way, parents (or children) can access the funds for anything at any point.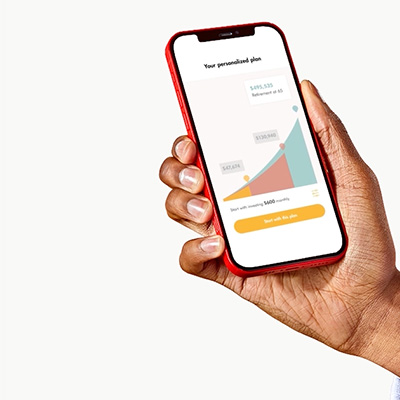 Get a $25 bonus when you open and fund your first Wealthsimple Investment account* (min. $500 initial deposit). Trade and Cash accounts are not eligible. Sign up now to take advantage of this special offer.
Get started
Group life insurance Some employers offer group life insurance as a workplace benefit. PolicyMe's survey found even though 70% of parents with school-age children have this benefit, a full 44% rely on it as their sole source of life insurance coverage and don't hold separate policies on which they pay premiums.
The problem here is that group life insurance offers limited coverage. Typically, your beneficiary will receive a benefit of around one-to-two times your annual salary — which is hardly enough to cover a family's ongoing expenses and usually insufficient to pay off a mortgage debt.
Even if you receive group life insurance as a job benefit, relying on employer-provided insurance can be risky. These days, people don't stay in the same jobs for decades. So it might be beneficial to at least consider signing up for a term life insurance policy that's paid for out of pocket to help ensure your family would have money for important expenses if they lost your income.
Having no coverage at all While PolicyMe's survey only identified the first four mistakes as major concerns, the most serious error parents make is to have no life insurance policy at all due to concerns about affordability.
Indeed, half the respondents to the PolicyMe survey say cost is the number-one reason they don't have a life insurance policy.
That's worrisome, because while the grief of losing a partner or parent can be catastrophic, having to worry about money on top of that creates extra stress that can overwhelm a family.
But with term life insurance policies, you can find coverage starting around $15 a month.
And that means you won't have to worry that protecting your family's future means sacrificing enjoying your present. Instead, you can focus on making the most of every moment and creating lasting memories — all on your terms.
Sponsored
You're 5 minutes away from the best mortgage
Searching for your perfect mortgage shouldn't be hard.
Homewise is an online brokerage that will negotiate on your behalf with more than 30 big banks and other lenders, completely free, and it only takes five minutes to apply.
If you're in the market for a new mortgage, or if you're looking to refinance before interest rates rise again, go to Homewise now and answer a few simple questions to get started.