How low interest credit cards work
As the name implies, low interest credit cards come with a low interest rate. These days, you can expect the interest rate to range from 8.99% to 12.99%. That's less than half of the interest rate that some regular credit cards charge.
What really makes low interest credit cards appealing is that some of them come with a balance transfer option that gives you an even lower interest rate. For example, you might pay 0% interest for 12 months if you transfer an existing balance to your new low interest credit card.
If you were to focus on debt repayment after doing a balance transfer, you might be able to greatly reduce the overall amount of interest you pay. And as soon as the promotional period ends, you'd pay the regular low interest rate, so it's a win-win for you.
Most financial institutions offer a low interest credit card, but not all have a balance transfer option. Even the ones that do may have different terms and conditions. That's why you need to know which low interest cards are available and what they offer before you sign up.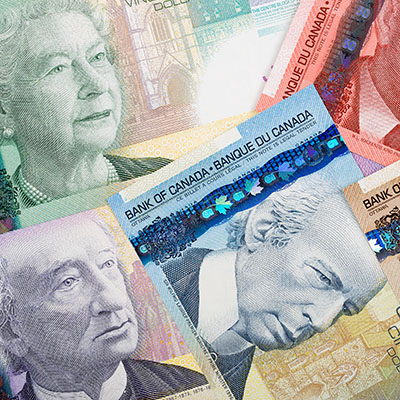 Good credit is important for your financial health, and Borrowell can help you take a turn for the better. Sign up for Borrowell to get your credit score and credit report for free!
Sign up
MBNA True Line Mastercard
Anyone who wants to reduce their debt should consider the MBNA True Line Mastercard. It has a promotional annual interest rate of 0% for 12 months on balance transfers made within 90 days of opening an account. Once the promotional period is over, you'll pay 12.99% interest.
There is one catch. Balance transfers come with a 3% fee of the amount you're transferring. There's also a minimum fee of $7.50. So, let's say you plan on balance transferring $2,000, your fee would be $60. While some people may not like the idea of paying a fee to transfer over their balance, the amount of interest you'd save in the long run makes it worthwhile. Plus, this card has no annual fee, so it's highly appealing.
Scotiabank Value Visa Card
The Scotiabank Value Visa Card has an annual fee of $29, but there's no fee if you perform a balance transfer. The promotional interest rate for balance transfers is 0.99% for 6 months. After that, the standard interest rate is 12.99%.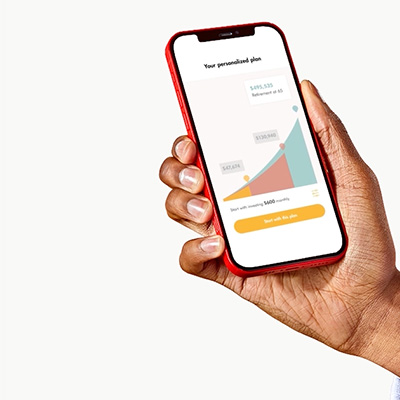 Get a $25 bonus when you open and fund your first Wealthsimple Investment account* (min. $500 initial deposit). Trade and Cash accounts are not eligible. Sign up now to take advantage of this special offer.
Get started
BMO Preferred Rate Mastercard
The BMO Preferred Rate Mastercard has a balance transfer promotional rate of 3.99% for 9 months. The interest rate is 12.99% once the promotional period ends. Clearly, that's not as good as what MBNA is offering, but the BMO card may still be worth it, depending on your situation.
Credit card providers don't typically allow you to do a balance transfer from the same financial institution. For example, since MBNA is owned by TD Bank, you wouldn't be able to balance transfer to another MBNA or TD credit card if you already hold one of their cards. Applying for the BMO Preferred Rate Mastercard would be a good alternative.
HSBC +Rewards Mastercard
The HSBC +Rewards Mastercard is a unique low interest credit card. There's no balance transfer promotion, but the regular interest rate is 11.90%. What makes this card appealing is that you'll earn HSBC Plus Rewards points on all your purchases. That means you'll be able to earn rewards while paying off your debt.
The card does come with an annual fee of $25, but HSBC often runs promotions where the fee is waived for the first year. You also get additional benefits such as price protection, extended warranty and purchase assurance.
American Express Essential Credit Card
The American Express Essential Credit Card has a 12.99% interest rate and no annual fee, but no balance transfer option. That said, many people are attracted to American Express cards since it gives you access to American Express Experiences.
These perks include presale tickets to concert and theatre productions as well as access to exclusive dining and entertainment experiences. American Express even offers private curated shopping experiences for its cardmembers.
Take advantage of these low interest rates
Remember, low interest credit cards are still regular credit cards. If you're racking up purchases and not actively paying down your debt, you could end up owing more even with a low-interest card. The promotional interest rates offered with balance transfers are some of the lowest interest rates you'll likely ever pay. Try to focus on your debt repayment during the promotional period, as you could save a significant amount.
Sponsored
You're 5 minutes away from the best mortgage
Searching for your perfect mortgage shouldn't be hard.
Homewise is an online brokerage that will negotiate on your behalf with more than 30 big banks and other lenders, completely free, and it only takes five minutes to apply.
If you're in the market for a new mortgage, or if you're looking to refinance before interest rates rise again, go to Homewise now and answer a few simple questions to get started.