Average scores reach 'fair' status The survey of Borrowell's 1 million-plus users found the average credit score nationwide rose from a lacklustre 649 last year to a respectable 668 this year.
That's still only in the "fair" category, and Canadians in some regions struggled to reach that benchmark.
Some of the lowest average scores were found in Eastern Canada, with Moncton, N.B. coming in last with a score of 632. There, the average credit report held 0.241 missed payments.
Many cities in the Prairies also posted substandard scores, with Edmonton in second-to-last place with a score of 645 and 0.28 missed payments per credit report.
Most improved was Montreal, where the average score rose by 30 points. No other major city came close.
The best scores were mostly concentrated in Ontario and British Columbia, though the top spot didn't go to Toronto (694) or Vancouver (703). Instead, it was Canada's most culturally diverse community — Markham, Ont. — with an average score of 715 and just 0.112 missed payments per credit report.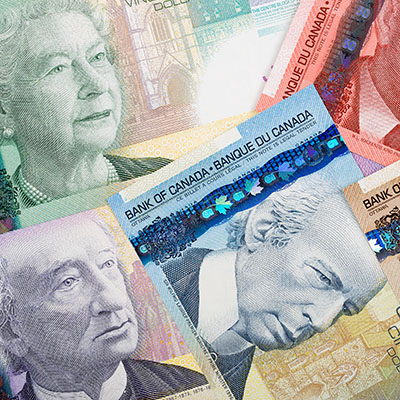 Good credit is important for your financial health, and Borrowell can help you take a turn for the better. Sign up for Borrowell to get your credit score and credit report for free!
Sign up
Those with low scores miss more bill payments According to Borrowell's study, people with the lowest scores were a staggering 432 times more likely to miss a bill payment than those with excellent scores.
The payment gap was most pronounced in British Columbia. Consumers with poor credit scores in Burnaby, Vancouver, Victoria and Surrey averaged almost two missed payments. Their neighbours with high scores missed almost none.
The story is less stark as you head east. In Toronto, those with low scores missed an average of 1.090 payments, while those with high scores recorded a negligible average of 0.001 missed payments.
Why missed payments matter Payment history is the most significant factor in most credit score calculations. Missing a payment can impact your score by as much as 150 points, Borrowell says — concerning at a time when many Canadians are still struggling to manage debt.
Instead of pocketing pandemic savings, many Canadians funnelled the extra money into big-ticket purchases like homes and cottages.
Three-in-10 Canadians say the pandemic has increased their debt load, and about the same number describe themselves as "house poor," according to MNP's latest Consumer Debt Index. And 45% of respondents aren't confident they can cover living expenses for the next year without relying on credit.
There are steps you can take to preserve your credit score, even when you can't pay on time. Some mortgages and other loans have provisions that allow you to skip a payment.
You might also speak directly to your lender and ask for an extension. That same gesture of good faith can be used with utility companies and other service providers.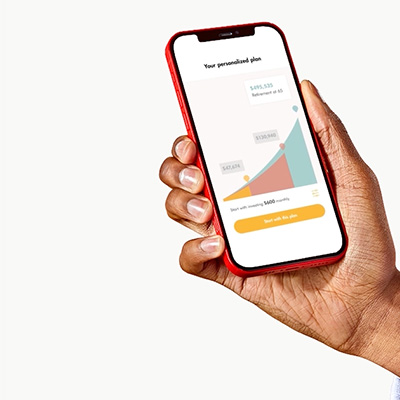 Get a $25 bonus when you open and fund your first Wealthsimple Investment account* (min. $500 initial deposit). Trade and Cash accounts are not eligible. Sign up now to take advantage of this special offer.
Get started
Maintain your credit score Regardless of whether you raised your credit score during the pandemic, it's a number you need to know because it determines both how much money you can borrow and the terms of those loans.
Low credit scores can subject you to higher interest rates and strict repayment terms, and get you locked in a cycle where your credit score stays low while your debt keeps rising.
Here are a few things you can do to maintain or improve your credit rating:
Monitor your credit score and report. There are free services that can monitor your credit for you and alert you to changes. That will give you a chance to correct damaging errors in your report, or tip you to signs of fraud or identity theft.

Manage your debt. Try to keep your card balances below 30% of your total credit limits. This is called your credit utilization ratio, and it's a big factor in your score. If high interest rates are making your debt unmanageable, consider using a low-interest loan to reduce monthly payments.

Apply for new credit sparingly. Too many applications for loans and credit cards can make you look desperate for cash and ding your score. New credit will also lower your average credit age, a factor that can account for 15% of your score.
Sponsored
You're 5 minutes away from the best mortgage
Searching for your perfect mortgage shouldn't be hard.
Homewise is an online brokerage that will negotiate on your behalf with more than 30 big banks and other lenders, completely free, and it only takes five minutes to apply.
If you're in the market for a new mortgage, or if you're looking to refinance before interest rates rise again, go to Homewise now and answer a few simple questions to get started.