TurboTax Best for:
Pricing:
Free to $35 for personal returns ($40 to $90 for expert help, $90 to $180 to pass off completely)
$45 to $110 for self-employed ($280 to pass off to an expert)
When it comes to tax software, TurboTax is likely the first name that springs to mind.
This widely used software is a solid choice for all types of filers, varying from students to freelancers to people with rental properties and crypto investments. It can also handle family tax and business tax.
Plus, with TurboTax, you don't necessarily need to go it alone. If you are finding your tax situation stressful and complicated, there are professionals available to help.
While it may not be the cheapest option on the market, TurboTax is reliable — the program has been around for 38 years and is used by more than 5 million Canadians — simple to use and secure. TurboTax uses multi-factor authentication and data encryption and is NETFILE-certified, meaning you can trust that your personal information is handled with care.
The process is streamlined with regular prompts to help ensure you get the biggest return possible — something the company guarantees, or your money back.
The step-by-step program is easy to follow and allows you to save along the way and come back later to continue as needed.
Added bonuses include the auto-fill my return option, which allows TurboTax to pull all your T-slips (for pay, investments, CPP and OAS, etc.) from the Canada Revenue Agency and automatically transfer the data to the correct spots on your return.
Support options include a community support page, where you can discuss your taxes with more than 3 million members and browse through thousands of tax-related questions for help.
A one-way video support option will connect you to a tax expert on-demand during business hours or by appointment. Finally, you have the option to have an expert review your tax return or, should you choose, have an expert fully prepare and file your taxes for you.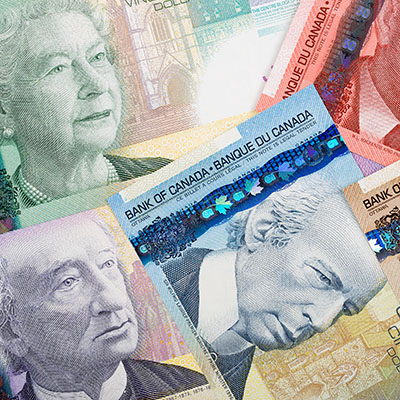 Good credit is important for your financial health, and Borrowell can help you take a turn for the better. Sign up for Borrowell to get your credit score and credit report for free!
Sign up
H&R Block Best for:
Canadians who might need assistance
Pricing:
Free to $45 for personal returns
Expert help starting at $30
Getting a remote expert to file for you typically costs less than $100
Another famous name in the industry, H&R Block can help no matter how you want to do your taxes.
You can always prepare your return yourself, but if you need a little help, you can either file remotely with an expert, drop your documents at an office or even work face-to-face with a tax pro.
For Canadians confident enough to file from home, H&R Block offers a free software package that will handle all kinds of returns — not just simple ones or those that fall under a predetermined income.
This may be the most basic option offered by H&R Block, but it still has a number of features to help you get the maximum return. The software will automatically search for credits, forms and deductions it thinks may apply, and you can easily search on your own if you know what you're looking for.
H&R Block takes you through the process step-by-step, with prompts asking questions and directing you on what to do along the way. If you get lost, an online help centre has thousands of articles and FAQs.
And if you still need more help, you can upgrade to two more advanced packages.
The Assistance package provides customized tax tips as you prepare your return, unlimited tech support and Smart Review, which is a detailed breakdown of your specific tax situation so you can see how the calculations were made. Or you can choose the ultimate Protection plan, which offers all features found in the Assistance package plus priority responses to all your tech support calls and help from a tax expert in the event you get audited.
And if you file solo but decide you could use a second pair of eyes, you can pay extra to Ask a Tax Expert for help while you file or get an Expert Review of your completed return. Assistance starts at $30.
Wealthsimple Tax Best for:
Pricing: Free
Wealthsimple Tax — previously known as SimpleTax — is one of the newer programs out there, but it's already a firm favourite among Canadians.
What makes this tax program so popular is the fact that it doesn't have a set price. Not just for a basic return, but for any return.
Wealthsimple Tax works on a donation system. At the end, when you go to file your taxes, you are given an option to pay what you want, which includes nothing.
So, does the potential free factor mean this software isn't as good as the other options? Not at all. Wealthsimple Tax is a safe and easy tax program to use and can even handle complicated returns for the self-employed.
Wealthsimple Tax is very streamlined and has regular prompts asking about your income, investments and tax situation. These prompts help the program determine the deductions you qualify for.
And unlike some of the programs on the list, Wealthsimple Tax doesn't have a lot of distracting ads.
The downside is that Wealthsimple Tax doesn't offer the same kind of support network as its competitors.
There are no options available to have someone look over your taxes before you file or to pay someone to do the work for you.
If you run into difficulties, you can only contact the Wealthsimple team via email — though you can pay to receive priority responses. That paid upgrade also comes with audit support and a free stock on Wealthsimple Trade.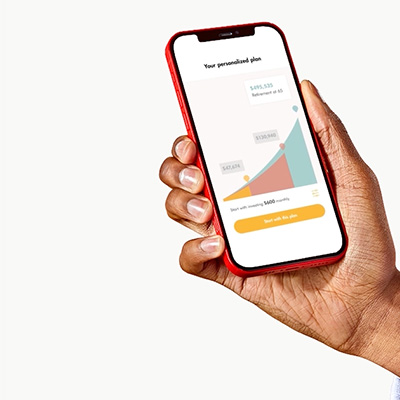 Get a $25 bonus when you open and fund your first Wealthsimple Investment account* (min. $500 initial deposit). Trade and Cash accounts are not eligible. Sign up now to take advantage of this special offer.
Get started
UFile Best for:
Pricing:
Free to $19.99 for personal returns
$29.95 for UFile Premium ($41.95 for a family)
While it's not as well-known as the first three programs on this list, UFile says more than a million Canadians use its products every year.
To file for free with UFile, you must either have a very simple return or be a student, first-time filer or have a family income of $20,000 or less. This is definitely a downside, as you will probably face fewer restrictions filing for free with other tax software programs.
However, if your tax return is a little bit complicated, the paid version of UFile is one of the most affordable options around at $19.95.
It can handle all kinds of tax returns, including those with self-employment income and investment income. Plus, if you need to file for more than one person, you can add a second family member (spouse) for an additional $13 and any other family members (dependents) after that for $7.
UFile will look familiar if you've used other tax software. The program is streamlined in an easy to follow step-by-step process. If you need to stop at any point, you can save your progress and return at a later time to finish.
In terms of assistance during the process, UFile only offers email support. However, you can choose to upgrade to UFile Premium for $29.95, which includes priority telephone, chat and email support for any questions or concerns you may have.
StudioTax Best for:
Pricing: Free to $15
StudioTax is a small-scale operation, but it's been around since 2004, and the owners say hundreds of thousands of Canadians use it every year to get the most out of their tax returns.
The big draw is that you can download the program to your computer or mobile device and work entirely offline. You can then choose to print off your return instead of filing electronically.
That may be appealing if you worry about third-party companies handling your financial information.
StudioTax was once free to everyone but is now only free to Canadians who make under $20,000 or live in the territories.
If you don't qualify for zero-cost filing, StudioTax charges a flat fee of just $15, no matter the complexity of your tax situation — and you can file up to 20 returns.
That said, StudioTax isn't the most streamlined program. It's somewhat clunky and cluttered compared to the sleeker experience offered by other tax software programs.
As for assistance, email is the only option available should you run into trouble or have any questions. There is no way to upgrade for more support, so if you aren't very confident filing on your own, this might not be the best option.
Note: The Mac version of StudioTax does not have Revenue Quebec certification. All other versions do.
Online vs. download options
Many tax software providers offer both online and downloadable versions of their programs.
The download versions are a little more expensive but can be used for multiple returns. They are only valid for one tax year.
So if there are multiple people in your household filing returns, a downloadable version may be preferable. But if you're filing a single return, you'll save money with the online version.
Act now for the best price
Note that the prices quoted in this article are the full retail prices.
However, Canadians who choose to file their taxes early can take advantage of discounted prices from some of these tax software programs.
So get your documents in order and consider starting your taxes as soon as possible. Not only will you get them out of the way faster, but you can save yourself some money, as well.
Sponsored
You're 5 minutes away from the best mortgage
Searching for your perfect mortgage shouldn't be hard.
Homewise is an online brokerage that will negotiate on your behalf with more than 30 big banks and other lenders, completely free, and it only takes five minutes to apply.
If you're in the market for a new mortgage, or if you're looking to refinance before interest rates rise again, go to Homewise now and answer a few simple questions to get started.