How insurance helps your family in the immediate days
When someone dies, their estate moves into a legal process known as probate. Even when a person's wishes are clearly laid out in their will, this process of having the court formally approve the distribution of their assets can take well over a year.
Which means it's up to the person's family to figure out how to keep paying their mortgage, utility bills and school tuition until the estate is settled.
Insurance death benefits, on the other hand, are distributed fairly quickly. In most cases, the insurance company only requires a death certificate and the beneficiary should receive their money within a few weeks. On top of that, it won't be subject to the same taxes as the rest of the estate.
Wark says that quick cash can be helpful for more than just paying off a mortgage.
"For spouses, it may allow them to stop working for a period of time to deal with the emotions and financial issues arising from the death of a partner," he says.
Paul Howard, certified health insurance specialist with Athena Wealth and Legacy Solutions in Kingston, Ont., adds other types of debts can pile up before an estate is settled, especially in situations where an older parent's home or property has increased a great deal in value.
His own family is dealing with just that situation following the death of his father-in-law, who left behind a farm that will face considerable capital gains taxes.
"Insurance can help pay off those capital gains ... some people end up losing their houses because they can't afford to pay the capital gains," says Howard.
Fortunately, in Howard's case, his father-in-law was organized and had arranged his funeral and burial expenses — which he typically warns his clients could cost up to $20,000. But not everyone has the luxury of time or money to sort those details out in advance.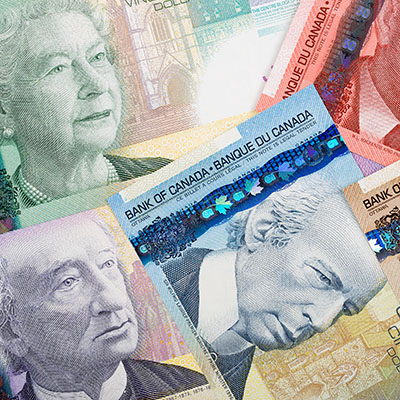 Good credit is important for your financial health, and Borrowell can help you take a turn for the better. Sign up for Borrowell to get your credit score and credit report for free!
Sign up
Some need insurance more than others
Certain professionals, like lawyers, doctors or dentists, who have potentially big liabilities or expensive equipment, have even more on the line that needs protecting.
Insurance benefits are sheltered from major financial events like a recession or depression and from legal claims, like professional negligence, that will affect other assets. The death benefit stays the same whatever ups and downs happen in the market. You're never at risk of losing that principal, like you might be with investments.
For anyone whose profession could leave them vulnerable to those types of claims, Wark says a life insurance policy is one of the best tools to protect their family from massive debt.
"An insurance policy allows you to tuck some assets aside and protect it from those creditors," says Wark. "If you designate a spouse or child as beneficiary, then that policy is creditor-protected while the policy owner is alive. And then the death benefit flows directly to the designated beneficiaries."
The money can act like a gift, in more ways than one
Another life insurance option parents and grandparents can explore is using the benefit to create a trust for minors or dependents with disabilities. That way, if you die before they come of age, the money will be held in trust for them. And if they're never able to provide for themselves, the trust will take care of that.
Howard also suggests setting up an insurance policy to pay out the death benefit through annual payments. He's looking into it himself for his grandchildren to ensure that even after he and his wife have died, the kids will get a little something every year on their birthday from Nana and Papa.
"It kind of keeps some of you alive," says Howard.
Looking at insurance from the other side, parents and grandparents may also want to explore taking out a policy for the teens or young adults in their lives. These policies, which can be very affordable — Howard says they're usually between $20 to $30 a month — can lock in a young person's insurability for life.
"As a grandparent, we spend, I would say, hundreds, if not thousands of dollars on presents for kids every year," says Howard. "Whereas this, they're never going to grow out of it, and it's always gonna be something that they're going to have."
Both Wark and Howard agree that life insurance is one of the best ways for people to continue to care for their families after they've died. Yes, it can be an added expense if money is already tight, but this Swiss Army knife of financial tools is worth more than its weight in the peace of mind it can offer.
"Life insurance is just underutilized," says Howard. "To me, it's like pennies on the dollar for what you get."
Sponsored
You're 5 minutes away from the best mortgage
Searching for your perfect mortgage shouldn't be hard.
Homewise is an online brokerage that will negotiate on your behalf with more than 30 big banks and other lenders, completely free, and it only takes five minutes to apply.
If you're in the market for a new mortgage, or if you're looking to refinance before interest rates rise again, go to Homewise now and answer a few simple questions to get started.