Good debt vs. bad debt Wilmot George, vice president of tax, retirement and estate planning at CI Global Asset Management in Toronto, says it's important to draw a line between what's considered good debt and bad debt.
Bad debt, he says, involves the cost of financing purchases of depreciating assets, like a car or boat. Good debt, on the other hand, lets people buy assets with the potential to generate income, like shares in a dividend-paying mutual fund or a rental property.
In addition to providing an additional income stream, these good debts offer tax advantages that can help reduce their overall cost. "What many people don't realize about debt that's used to purchase assets that have the potential to earn income is that the tax rules allow us to deduct the interest costs on that debt," George says.
Bad debt doesn't give you those benefits. And, because it's often tied to things you need, like a car, it can be hard to avoid.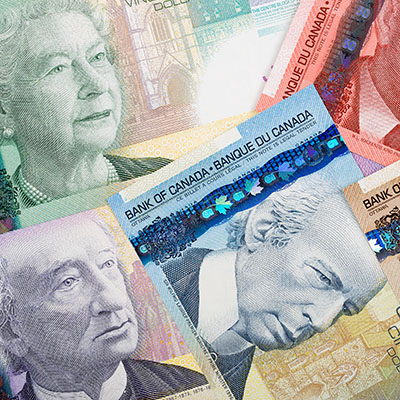 Good credit is important for your financial health, and Borrowell can help you take a turn for the better. Sign up for Borrowell to get your credit score and credit report for free!
Sign up
Planning around debt in retirement George says there's no secret recipe that says, "X amount of debt can be paid off in Y amount of time using strategy Z." When you're getting close to retirement, your financial plan needs to factor in your debts so you can budget around them accordingly.
But if you don't think carefully about how debt will impact your overall financial picture, there can be pitfalls.
If your plan is to sell off chunks of your investment portfolio to pay bills, George says you must be aware of the effect that profits generated by those sales could have on any income-sensitive benefits you'll be receiving after you retire — like old age security (OAS).
If any asset sales push your income past $79,845 in 2021, for example, the government will have reason to claw back a portion of your OAS at tax time next year.
When you take on debt to buy assets with income potential, it's important to get confirmation from a financial planner that the interest you'll be paying will be tax deductible. If it isn't, you could be in for an ugly surprise when the refund you're counting on fails to materialize.
Reasons to avoid debt in retirement Even with a solid financial plan in place, unexpected costs — car repairs, a new roof for your house — can strain your retirement budget. To maintain financial flexibility and establish peace of mind, George says paying off debt prior to retirement should be the goal.
"I think that's still the more prudent approach. It's certainly my approach," George says. "To the extent that it's possible, you really don't want to have debt hanging over you when you're retired."
One exception could be your mortgage. While George says zeroing-out a mortgage before retirement is ideal, paying off your home during retirement is not an objectively bad decision — so long as it fits your budget.
"A mortgage is a debt that many folks consider to be reasonable debt," George says. "You're accumulating assets that you can use throughout your lifetime [and pass on when you die]. That's one of the expenses that add to quality of life."
Sponsored
You're 5 minutes away from the best mortgage
Searching for your perfect mortgage shouldn't be hard.
Homewise is an online brokerage that will negotiate on your behalf with more than 30 big banks and other lenders, completely free, and it only takes five minutes to apply.
If you're in the market for a new mortgage, or if you're looking to refinance before interest rates rise again, go to Homewise now and answer a few simple questions to get started.