Not factoring in market changes before selling
In a hot real estate market, homeowners looking to upgrade would typically buy a new home before listing their current one. Since homes in desirable areas would sell quickly, most homeowners would be confident that they'd be able to unload their homes for the price they need before their new home closes.
With current market conditions, buyers have become cautious. Getting multiple bids over asking is not as common, and it may take longer to sell. This presents a huge problem for sellers who need the proceeds from the sale of their current home to fund their new one.
Unfortunately, there's no easy solution. Waiting things out likely won't make things any better since the markets won't turn around overnight. Plus, you're on a deadline since you need to close on the home you agreed to buy.
More from MoneyWise
You could just accept the highest offer and try to find a way to make up the difference. For example, you could see if an alternative lender is willing to loan you more money. If you went this route, you'd probably have to pay a higher interest rate since the lender is taking on more risk.
Alternatively, you could forfeit your deposit on the new home and walk away with the loss. That said, that seller does have the right to sue you for damages if they can't sell the home again for what you agreed to pay. If the house sells for less than you offered, you could be legally on the hook for the difference.
To avoid this mess completely, you should include a financing condition that gives you time to sell your current property with a minimum set price. Sellers may criticize that condition, but it's in your best interests to protect yourself as sale prices are no longer certain.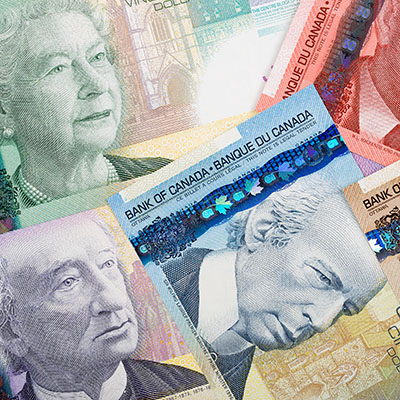 Good credit is important for your financial health, and Borrowell can help you take a turn for the better. Sign up for Borrowell to get your credit score and credit report for free!
Sign up
Not getting an appraisal for your buying price
Many lenders will require an appraisal on the home you've purchased before releasing the funds for your mortgage. Basically, appraisals are based on current market values, not what you offered for the home.
In some situations, the appraiser might say that the property is not worth as much as you agreed to pay. Suppose you paid $700,000, but the appraiser says your home is only worth $650,000. You'd be short $50,000 on your mortgage. Coming up with that amount is no easy task.
During a hot market, buyers would often ask for another appraisal. This may seem like a pointless exercise, but it wouldn't be unusual for new sales in the area to be higher than what you paid. The new appraiser could then justify the price you paid, which would allow you to get all the funds you need.
With current market conditions, appraisers and lenders are likely to be more cautious. There's no guarantee that your appraisal will come back at the price you paid. To minimize your risk, consider bidding well below what you've been approved for. So, if your lender says you'll qualify for a $1,000,000 home, consider not bidding more than $900,000, as it gives you a buffer to work with.
Getting pre-qualified instead of pre-approved for a mortgage
Just about every lender has an online calculator where you can estimate the mortgage you'll be approved for. These calculators also allow you to adjust the interest rate to see how any changes would affect your payments.
While this is a convenient and quick way to calculate affordability, it's simply a pre-qualification and is essentially meaningless since you haven't been approved for anything yet.
With a pre-approved mortgage, lenders will formally run your numbers. They'll look at your income, credit score, debt loads, and more to determine precisely how much they're willing to lend you. They'll also share the interest rates they're willing to extend you for fixed and variable mortgages. Since this is a formal approval process, lenders will be able to hold the rate for 90 to 120 days. This will allow you to shop in confidence, knowing that you have the financing in place.
Some people assume that a pre-qualification is the same as a pre-approval, but that's simply not the case. Getting pre-approved is basically a promise from the lender. The last thing you want is to buy a home and then find out you don't have the financing in place. That could leave you scrambling to find an alternate lender.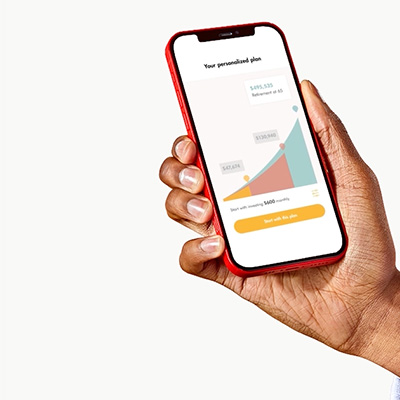 Get a $25 bonus when you open and fund your first Wealthsimple Investment account* (min. $500 initial deposit). Trade and Cash accounts are not eligible. Sign up now to take advantage of this special offer.
Get started
Not factoring in higher interest rates
If you were looking to buy a home last year, it wouldn't have been uncommon to find a fixed-rate mortgage for around 2%. Suppose you were looking to get a $700,000 closed mortgage on a five-year term with a 25-year amortization (payment) schedule. Your monthly payment would be $2,964.16.
However, these days, fixed-rate mortgage rates are hovering around 4%. That would make your monthly payment $3,682.14. That's more than a $700 difference. You could go with a variable-rate mortgage, which will change based on market conditions. At the moment, you would pay less interest than a fixed-rate mortgage. However, with interest rates expected to keep rising, you might end up paying more than a fixed-rate mortgage in the long run.
If you haven't gotten a pre-approved mortgage or updated your budget recently, you might be shocked to see your monthly carrying costs with the higher rates. The amount you may have been able to afford a year ago may no longer be the case now. That's why many potential homeowners have become more cautious when bidding, which has resulted in the current market slowdown.
While the real estate market will sort itself out eventually, it may be time for caution, due to all the money on the line. That doesn't mean you shouldn't buy or sell real estate during this time, you just need to take some extra steps to protect yourself from a major financial mistake.
Sponsored
You're 5 minutes away from the best mortgage
Searching for your perfect mortgage shouldn't be hard.
Homewise is an online brokerage that will negotiate on your behalf with more than 30 big banks and other lenders, completely free, and it only takes five minutes to apply.
If you're in the market for a new mortgage, or if you're looking to refinance before interest rates rise again, go to Homewise now and answer a few simple questions to get started.