Save for your down payment
When buying a home in Canada, you need to have a down payment. This down payment is deducted from the purchase price and your mortgage covers the outstanding balance. How much of a down payment you require depends on the purchase price of the home.
$500,000 or less - 5% of the purchase price required
$500,000 to $999,999 - 5% of the purchase price for the first $500,000 and 10% for the portion above $500,000
$1,000,000 or more - 20% of the purchase price required
If your down payment is less than 20% of the purchase price, you must get mortgage loan insurance. This additional insurance costs 0.6% to 4.5% of the amount of your mortgage and can be paid as a lump sum or rolled into your mortgage. Unfortunately, this insurance doesn't protect you. It's in place to cover lenders in case you can't make your mortgage payments.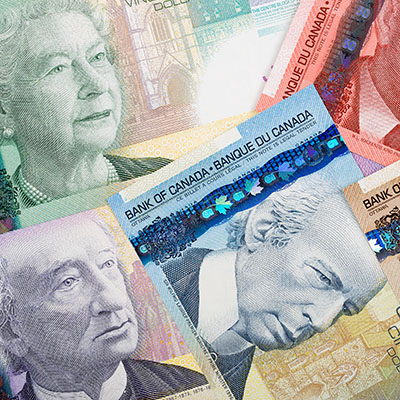 Good credit is important for your financial health, and Borrowell can help you take a turn for the better. Sign up for Borrowell to get your credit score and credit report for free!
Sign up
Get your other finances in order
Most people will require a mortgage when purchasing a home, so you'll want to get your finances in order to ensure you're offered the best rates.
Most lenders want applicants to have been full-time employees at the same company for at least two years. If you're freelance or self-employed, lenders will want to see three years of consistent income to consider your application.
More from MoneyWise
When calculating mortgage affordability, lenders also look at outstanding debt. If you have any current debts, such as student debt, credit card balances, or auto loans, you may want to try to pay that down first.
Finally, your credit score will also play a determining factor. Although every lender has different criteria, you'll want your credit score to be in good to excellent standing. Anything less, and traditional lenders may decline your application.
Use the right account
Since you'll be saving for a down payment, you might as well put that money in an account that can give you some additional benefits. Some accounts that are an ideal place to put your down payment include:
Tax-Free Savings Account (TFSA): You get no tax deduction for contributions, but all interest and capital gains earned are tax-free when withdrawn.
Registered Retirement Savings Plan (RRSP): Contributions to your RRSP are tax-deductible. As long as the funds have been in your account for at least 90 days, you can withdraw up to $35,000 as part of the Home Buyer's Plan. The funds withdrawn must be repaid over 15 years.
Tax-Free First Home Savings Account (FHSA): Coming in 2023, the FHSA allows you to contribute up to $40,000 toward your first home. Contributions are tax-deductible and withdrawals are tax-free. The funds withdrawn do not need to be paid back.
There's also the First-Time Home Buyer Incentive (FHBI), where the government provides you with an additional 5% or 10% of your home's purchase price. Since your down payment would be higher, your monthly payments would be lower. That said, you'd be sharing equity with the government, so you'd have to give them part of the profits when you sell.
You may also qualify for the First-Time Home Buyers' Tax Credit. Currently, this non-refundable tax credit can give you up to $750 in tax relief. In the recent federal budget, the government announced that the credit would be doubled to up to $1,500. That said, this credit only applies if you owe taxes.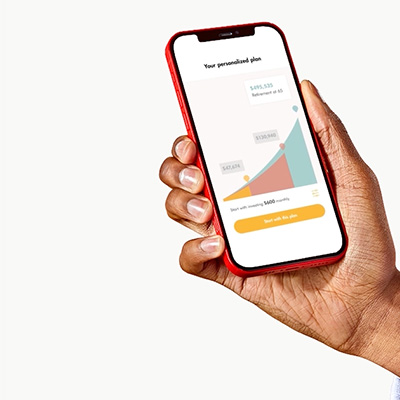 Get a $25 bonus when you open and fund your first Wealthsimple Investment account* (min. $500 initial deposit). Trade and Cash accounts are not eligible. Sign up now to take advantage of this special offer.
Get started
Get pre-approved for a mortgage
Most lenders have an online mortgage pre-qualification calculator that will give you the maximum home price you can afford. This number is based on your income, down payment, and estimated mortgage rates. While this is a nice reference, it's not a formal offer.
If you're ready to start looking, you may want to get a mortgage pre-approval. With this process, if approved, you'd be getting a promise of how much you'd be approved for and at what interest rates. This essentially ensures that you'll have the financing in place so you can feel more confident when making an offer.
Since every lender has different rates and terms with their mortgages, it pays to shop around. Better yet, you may want to enlist the services of a mortgage broker. They can check the rates with multiple lenders on your behalf, without having to do multiple applications.
Start searching for a home
Now that you've got your down payment and financing in place, you can start looking for a home. While it's easy to just start searching online for properties of interest, there are a few tips you may want to follow:
Enlist the services of a real estate agent who is familiar with the neighbourhoods you're interested in. Look for someone experienced who does this job full time. If you're not sure where to find a good agent, ask friends or family for a referral.
Create a needs and wants list. It's unlikely that you'll ever find a home that checks all your boxes, but having this list will help you decide on what matters most.
Avoid using the entire amount that you've been pre-approved for. Leave room for additional costs such as furnishing your new home, moving, and closing costs.
Be patient. During competitive markets, you may lose out to other buyers in bidding wars. Some people get disappointed by this process and may bid more than they can afford on the next home just to secure it. Others may also put in a quick offer on a home they're not that interested in simply to avoid missing out again.
Think about your long-term goals
Buying a home can be a stressful and, at times, overwhelming experience. Since it'll likely be the most expensive purchase of your life, you need to think about how it'll affect your long-term goals. Be sure to factor in other goals that you may have, such as getting married, having kids, taking vacations, and saving for retirement. The last thing you want is to be house poor.
Sponsored
You're 5 minutes away from the best mortgage
Searching for your perfect mortgage shouldn't be hard.
Homewise is an online brokerage that will negotiate on your behalf with more than 30 big banks and other lenders, completely free, and it only takes five minutes to apply.
If you're in the market for a new mortgage, or if you're looking to refinance before interest rates rise again, go to Homewise now and answer a few simple questions to get started.