Talk to your real estate agent
It's entirely possible to sell your home yourself, but with the markets quickly changing, you'll likely want to work with a real estate agent. Instead of using the first real estate agent you come across, or the family member who sells real estate part-time, look for someone dedicated to the profession. You want someone who can walk you through the steps of selling your home and will provide you with current market information.
Since the sale of your home will be a significant transaction, you'll want to interview a few different real estate agents to ensure there's a good fit. Ask them about their plan to sell your home and what the process will be like.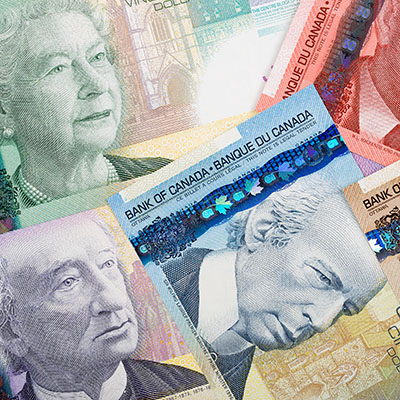 Good credit is important for your financial health, and Borrowell can help you take a turn for the better. Sign up for Borrowell to get your credit score and credit report for free!
Sign up
Be realistic about your expectations
Once you've picked a real estate agent, you should discuss what you should realistically expect. Since prices have declined, many potential buyers may be holding back their top offers or sitting on the sidelines. That means you might get fewer showings and bids compared to just a few months ago.
When it comes to the offer, you'll likely be disappointed if you're expecting a price that sets a new neighbourhood record. Your agent should be able to give you a number that they'd reasonably expect. Even then, it's not a guarantee, so you should have a number in your head that you'd accept.
You also shouldn't be surprised if buyers now include financing and home inspection clauses in their offers. This will disappoint sellers who want a clean offer, but buyers have become more cautious.
Get a home inspection
Instead of waiting for offers to come up with a home inspection clause, you could hire a home inspector yourself to give your property a lookover. By doing this, you'll have an up-to-date report of the condition of your home. Some potential buyers may feel much better about making an offer if there's a recent home inspection report they can review. Plus, it'll save a potential buyer the time and money of doing a home inspection, which could make your home more appealing.
Another advantage of getting a home inspection done is that it'll flag any minor and major issues. Once you've seen the report, you can decide if anything is worth fixing right away. If you make any fixes, they may potentially increase your property value or the interest in your home.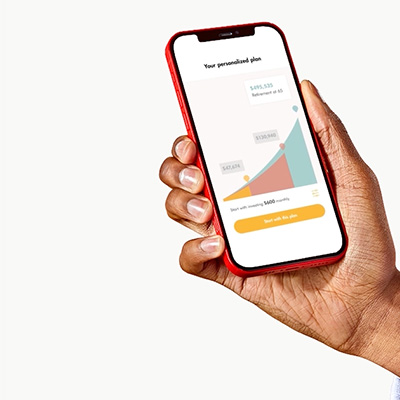 Get a $25 bonus when you open and fund your first Wealthsimple Investment account* (min. $500 initial deposit). Trade and Cash accounts are not eligible. Sign up now to take advantage of this special offer.
Get started
Declutter and depersonalize
Although the markets have slowed down, there is still a demand for real estate. The properties that sell quickly are in good condition and look inviting. To give yourself an advantage, declutter all the living areas. Deep cleaning is just the start. You'll also want to remove any excess furniture and personal belongings. You might as well donate or sell anything you don't need during this process. Potential buyers want to imagine their possessions and themselves in the space, a cluttered area gets in the way of that.
Depersonalizing your space can also help. Buyers want to envision themselves living in properties that they're viewing. While there's nothing wrong with having family photos in your own home, they can distract potential buyers. Takedown any personal items or bold artwork and replace them with neutral art. You want buyers to think they have a blank canvas to work with.
Do some minor updates
Sometimes, a few minor cosmetic changes and upgrades can significantly impact your home's appeal. Start with painting your walls a neutral colour and changing your lightbulbs or replacing your lighting fixtures. You could also clean up any scuff marks and patch up any cracks or holes in the drywall. These are quick and cheap ways to make your home brighter and more inviting.
If you really wanted to try and push up the resale value, you could install new floors, resurface your kitchen cabinets, or even plant bright flowers in your front yard. These updates come with a cost, so speak with your real estate agent to ensure that these expenses will pay off. The last thing you want is to waste money on upgrades that won't improve your resale value.
Get some additional professional help
Buyers browsing online will naturally be attracted to homes with good photos, so hire a professional. Some sellers may argue their real estate agent can take pictures on their phone for free but is that really what you want in this market? You should put your home in the best position possible to sell. Buyers are turned off when poor-quality photos are used. Some may even assume that the home is in bad condition since so little effort was used for the pictures.
Another option is to stage your home. This is where your personal items will be removed and stored. New furniture and art will then be rented and used for showings. While staging can be expensive, it's another step that could be worth it if it helps increase your selling price.
Homes are still being sold
Despite prices dropping across the country, homes are still being sold. Buyers may be taking their time and offering less, but they're still looking for a place to buy. If you're able to make your home stand out from the crowd, there's a good chance that you'll receive a fair market offer.
You should talk to your real estate agent about your selling strategy. It's no longer realistic to expect a bidding war or for your home to sell in just a few days. You need to make sure your home is priced appropriately, and you're willing to take what's offered. If you're expecting a much higher number, you could potentially watch your home sit on the market while prices continue to drop.
Sponsored
You're 5 minutes away from the best mortgage
Searching for your perfect mortgage shouldn't be hard.
Homewise is an online brokerage that will negotiate on your behalf with more than 30 big banks and other lenders, completely free, and it only takes five minutes to apply.
If you're in the market for a new mortgage, or if you're looking to refinance before interest rates rise again, go to Homewise now and answer a few simple questions to get started.