How blind bidding currently works
When buying real estate, blind offers are submitted by potential buyers. As a bidder, you have no idea if you currently have the highest offer, nor do you know what other people have bid. This has been a source of massive frustration for many people since it can lead to bidding wars, which have contributed to rising real estate prices.
Let's say five people put an offer on a home. The seller could go back to the top three bidders and ask them if they want to increase their offer to seal the deal. Some of the buyers may then bid significantly more in order to seal the deal. That could result in a first-place bid that's $100,000 more than the second-place bid.
Of course, there could be multiple rounds of bids in a hot real estate market, so the price keeps going up until someone outbids everyone else.
More from MoneyWise
If blind bidding ends, every potential homebuyer could see exactly what the other potential buyers have offered. Each buyer could then adjust their own bids accordingly.
In this scenario, prices probably wouldn't increase as quickly, which is why real estate boards have been fighting against opening up the bidding process. They claim it's for privacy reasons, but let's be honest: they don't want sales to drop as their profits would fall too.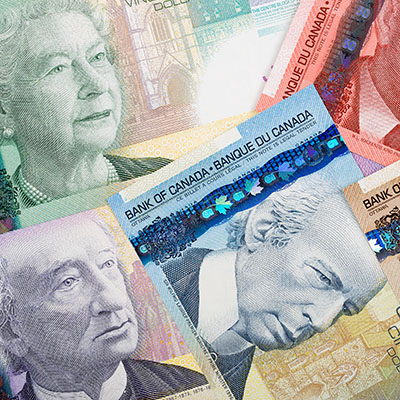 Good credit is important for your financial health, and Borrowell can help you take a turn for the better. Sign up for Borrowell to get your credit score and credit report for free!
Sign up
Why the new system won't work
Under the new system, home sellers can choose to allow buyers to see competing offers. But why would they allow that when blind bidding significantly works in their favour?
By allowing your real estate agent to share the details of competing offers, you'd likely be missing out on a higher selling price. You're better off keeping the bids blind, so buyers have no idea what they're competing against.
There is one scenario where getting rid of blind bidding could benefit sellers. What if a seller has three similar offers of $710,000, $720,000, and $735,000? Each buyer's real estate agent has signalled that it's the highest offer they're willing to make. If the seller opts out of blind bidding, it could encourage the current bidders to bid slightly more.
This approach would have a better chance of getting buyers to agree to increase their "max bid" since there's only a $25,000 difference between the highest and lowest offers. This would then drive the house price up.
Now let's say the three offers were actually $700,000, $800,000, and $950,000. There wouldn't be a need to reveal the other bids since the top offer is so far ahead of the rest. Plus, why would you want the highest bidder to know that they bid $150,000 more than the next bidder?
In other words, sellers could use these new regulations only when it benefits them. Even though the details of the new policy haven't been revealed, it's unlikely sellers need to make a decision about the bidding process as soon as they list their homes.
Instead, sellers can probably open things up if and when it's convenient to them, even after the initial offers have been made.
Additional changes coming
Besides the changes to the bidding process, a new code of ethics for real estate agents will be introduced.
More power will also be given to the Real Estate Council of Ontario (RECO), allowing them to enforce rules and penalties against real estate agents and brokers acting in bad faith. In addition, simpler standardized forms for real estate transactions will be implemented.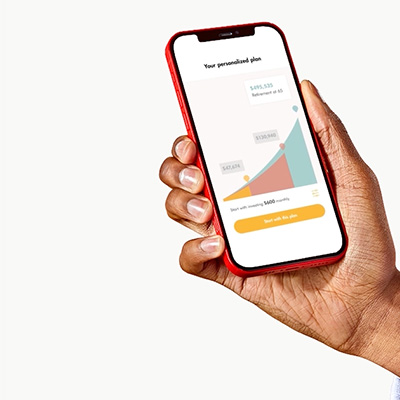 Get a $25 bonus when you open and fund your first Wealthsimple Investment account* (min. $500 initial deposit). Trade and Cash accounts are not eligible. Sign up now to take advantage of this special offer.
Get started
Who really benefits from these changes?
In a statement, the Ontario Real Estate Association (OREA) said they worked with the province to bring these changes forward.
"(It strikes) the right balance between adding more transparency to the offer process and protecting a homeowner's right to sell their home how they want, instead of blanket bans on the traditional offer process," said Tim Hudak, CEO of OREA.
Remember, this is the same association that fought against ending blind bidding for years. Just last August, when the federal government proposed a blind bidding ban as part of their housing plan, OREA went on the offensive.
"You cannot fix Canada's housing crisis by denying millions of hardworking families the choice of how to sell their home, and by pitting homeowners against buyers. In fact, this plan would have the opposite effect – negatively impacting Canada's housing market and making home ownership even more unaffordable," said David Oikle, then-president of OREA, in a statement.
The new system is being sold as a way to make real estate transactions more transparent, but in the end, it's just another policy change that will do very little. Some home hunters may think this new system will benefit them, but all it'll do is increase prices further at the end of the day.
That means more money in the pockets of real estate agents, which is why their industry group is on board with this plan. If there was any chance that prices would fall, the associations would continue to strongly oppose any plans to open up the bidding process.
Sponsored
You're 5 minutes away from the best mortgage
Searching for your perfect mortgage shouldn't be hard.
Homewise is an online brokerage that will negotiate on your behalf with more than 30 big banks and other lenders, completely free, and it only takes five minutes to apply.
If you're in the market for a new mortgage, or if you're looking to refinance before interest rates rise again, go to Homewise now and answer a few simple questions to get started.