To understand how these promises are landing with people who deal with housing issues every day, MoneyWise spoke with five Canadian real estate influencers:
Christopher Alexander, Senior Vice President at RE/MAX Canada
Gary Mauris, founder and CEO of Dominion Lending Centres
Brad Mitchell, CEO of Alberta Real Estate Association
Phil Soper, president of Royal LePage and CEO of Brookfield Real Estate Services
Paul Taylor, president and CEO of Mortgage Professionals Canada
Their responses have been edited for length and clarity.
What are you hoping the next federal government will deliver in terms of affordability and supply? Phil Soper: By some estimates, we've underbuilt in nine of the last 11 years. The platforms of the major parties this time are more skewed to the core problem.
The key will be, can they take those ideas and actually execute on them? I'd like to see not just the promises, which tend to span multiple years, but a clear accounting of how we're doing. Are we making progress? Are we on track?
Chris Alexander: Getting to a place where we can accelerate the development of new homes in Canada is critical. Finding a way to build at least 25% more homes every year is going to be key.
Brad Mitchell: They can regionalize policies based on what's happening in local markets. I get that [larger cities are] where most of the votes are, but they really need to look at a coherent, national policy where they take city centres in provinces where there actually is a supply shortage, and deal with them separately. The policy for Vancouver and Toronto needs to be different than it is for Calgary and Edmonton — and Regina, and everywhere else.
Gary Mauris: What you're always looking for is a stable housing market, not radically overheated, where supply and demand are in sync. The market's been very good for us, but it's not sustainable long term. If we don't get some stability into it, you're going to see some polar swings, which are always a concern.
Paul Taylor: We definitely need more supply. Getting the federal government to use carrots and sticks to encourage that type of supply — potentially the transfer payments to provinces and municipalities — is probably the only thing that they're empowered to do, to be fair to them. Anything they can do to encourage that would be a good idea.
We've been asking for an insurable, 30-year amortization for first-time buyers for a long, long time now.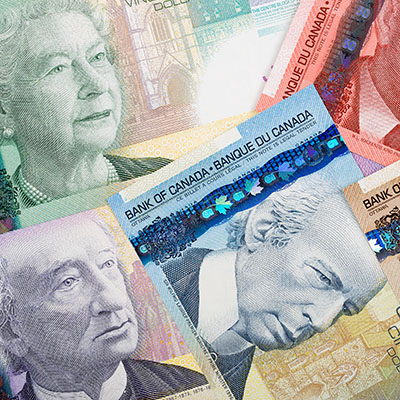 Good credit is important for your financial health, and Borrowell can help you take a turn for the better. Sign up for Borrowell to get your credit score and credit report for free!
Sign up
How realistic are the parties being in promising 500,000 or a million affordable housing units? Where do these homes need to go, and is the land there to build them? Alexander: I think it's important to point out how unrealistic the federal candidates' platforms have been. While it sounds nice on paper, it's going to be very difficult for them to achieve in reality.
The federal government doesn't really have jurisdiction. It's really up to the provinces and municipalities to determine how they're going to develop new housing and new policy.
Taylor: If you look at housing completion numbers, we're averaging about 200,000 a year, so the Conservatives are basically committing to an additional 400,000 that we wouldn't otherwise have had in three years, and the Liberals are committing to an additional 600,000 across four years. As lofty as the numbers might sound, it's actually not too far from reality — if they can get their incentives structured the right way.
That "missing middle" language that homebuilders have been using for a while, is actually the easiest and fastest construction type to put up.
Soper: There isn't an issue with the amount of land we have in our big cities, like the GTA. It's an issue of making better use of it and freeing it up for actual development. And I'm not talking Green Belt land or land that isn't categorized as being appropriate for urban dwelling. I'm talking about appropriately classified land that's not being used.
The density of our cities is very low compared to large American cities and, particularly, European cities, which are much more efficient. Even Vancouver, our most dense city, has room to grow in that regard.
Mitchell: A million houses in three years, that's pretty ambitious. I think it's doable, but they'd almost have to start now if they hope to do it in a three-year period. And if it's over ten years, that's over two governments.
Regarding demand-side strategies, could the government limit the number or type of properties investors can own, or raise the minimum down payment required for investment purchases? Taylor: I'm sure that they're considering it currently. In New Zealand, they already have a policy of a 40% down payment for other than primary residences. That's pretty sizable. I don't think we'd get to that level.
We need to start creating policies that encourage the kind of ownership we would like to see. If we want resident Canadians in owner-occupied homes, then we need to start shaping our policy so that we potentially discourage investment of all types, domestic as well.
Mauris: I think if they do that, they're idiots. Trying to control the free market is a fool's game. If they target down payments or more stringent qualifying rules for a certain subsection of investors, I completely disagree with that strategy.
Soper: Investors, particularly individual investors, form the bedrock of rental housing in this country. They should be encouraged, not discouraged, from being in the market, upgrading housing, making housing available for people who choose to, or need to, rent homes.
The line gets a little blurred if you talk about foreign investors.
Mitchell: If you reduce the amount of rental property by reducing investment, you'd probably have some very serious ramifications for tenants. You would have to be very diligent and very detailed about any policy around it.
Sponsored
You're 5 minutes away from the best mortgage
Searching for your perfect mortgage shouldn't be hard.
Homewise is an online brokerage that will negotiate on your behalf with more than 30 big banks and other lenders, completely free, and it only takes five minutes to apply.
If you're in the market for a new mortgage, or if you're looking to refinance before interest rates rise again, go to Homewise now and answer a few simple questions to get started.