How did the Queen accumulate wealth?
Elizabeth II inherited about US$81 million from her mother, Queen Elizabeth, when the monarch died in 2002. The inheritance included assets like paintings, a valuable Faberge egg collection, china, jewellery and even horses.
Overall, the Queen didn't receive a traditional annual salary. Like other Royal Family members she received income through a taxpayer fund called the Sovereign Grant, which amounted to more than 86 million pounds (almost US$100 million) in 2021 and 2022. The Sovereign Grant is geared to cover official travel, property maintenance plus operating or maintenance costs of the Queen's household—Buckingham Palace.
The Sovereign Grant finds its roots in an agreement struck by King George III to surrender his income from Parliament in order to receive a fixed annual payment for himself and future generations of the royal family.
Following her death, King Charles is going to receive the yearly Sovereign Grant from the U.K. Treasury. He will be getting 15% of the profits from the Crown Estate.
The Queen's wealth is in fact part of a larger empire worth approximately US$28 billion with the latter figure also being from Forbes.
Included in the US$28 billion empire are Crown Estate holdings belonging to the British monarchy that are worth $19.5 billion. There are also properties such as Buckingham Palace and Kensington Palace, which are collectively worth over $5 billion.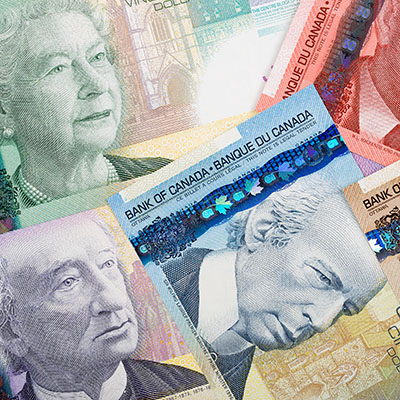 Good credit is important for your financial health, and Borrowell can help you take a turn for the better. Sign up for Borrowell to get your credit score and credit report for free!
Sign up
The Crown land is really public land
While Queen Elizabeth is mainly a legal figurehead in Canada, the vast majority of Crown Land in Canada is owned by the Crown as an institution. About half of the land is administered by the provincial governments and the rest by the federal government.
So does her death mean anything for these lands?
"The Crown land is public land, so it's not the Queen personally," says Dale Smith, a journalist and author of The Unbroken Machine: Canada's Democracy in Action.
"Who owns the Crown itself as an institution holds it. And therefore, there's complete continuity with the Crown now, being under Charles," added Smith.
In other words, the Crown lands will now fall under Charles' jurisdiction due to the Queen's death.
Who inherits her wealth?
Like the crown itself, most of the Queen's personal wealth will go to Prince Charles, in accordance with a protocol laid out before her death.
Unlike other Brits, Charles is going to receive his inheritance tax free in accordance with a special legal clause that allows it. However, gifts left to other children or relatives will be taxed at 40%, the customary inheritance tax for the U.K.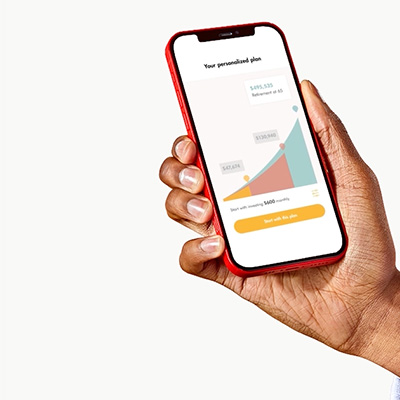 Get a $25 bonus when you open and fund your first Wealthsimple Investment account* (min. $500 initial deposit). Trade and Cash accounts are not eligible. Sign up now to take advantage of this special offer.
Get started
How about the children?
Prince William, the eldest son of now King Charles, along with his wife Kate Middleton, were long known as the Duke and Duchess of Cambridge. However, their social media accounts are now changed to the Duke and Duchess of Cornwall and Cambridge. And yes, there is an inheritance significance to this.
King Charles has now passed the estate of the Duchy of Cornwall — which spreads across 20 counties in England, and is estimated to be worth around $1.3 billion — to his eldest son.
It is custom over the past 700 years that the duchy, which also translates to "duke's lands", be passed down from eldest son to eldest son, along with the title of Duke of Cornwall.
This cuts Prince Harry and his youngest son Prince Louis from the inheritance. Rather, the next in line is William's eldest child, Prince George, who is nine.
In his televised speech Friday, King Charles named his son William as the Prince of Wales.
The title itself isn't inherited. Charles himself received the title five years — on July 1, 1969 — after his mother ascended to the throne.
"Today, I am proud to create him Prince of Wales, Tywysog Cymru, the country whose title I have been so greatly privileged to bear during so much of my life and duty," King Charles said during his speech.
How about the Queen's other children?
While the vast majority of inheritance is heading toward the new King, it isn't clear if there is going to be inheritance received by the Queen's three other children.
In addition to King Charles, the Queen had Prince Andrew, Princess Anne and the youngest Prince Edward.
Charles's father, or the late Prince Phillip, always wanted to pass his title as the Duke of Edinburgh to his youngest son the Earl of Wessex. That decision now lies with Charles, the new King.
Prince Andrew, who is still a prince, is no longer allowed to use 'His Royal Highness' (HRH) title following the scandal linking him with Jeffrey Epstein.
What do Canadians pay to the Crown?
Each Canadian pays approximately $1.55 to the Crown, totalling almost $59 million annually. These fees go to the Governor General, who not only represents the Queen but also carries out the parliamentary duties of the sovereign in their absence.
"We don't pay any money to the Royal Family," says Robert Finch, dominion chairman at the Monarchist League of Canada.
The Monarchist League of Canada is an organization at the forefront of the promotion, education, and non-partisan defence of the Canadian Crown.
"Rather, the cost of the Crown for Canadians – works out to $1.55 ($1.18 US) in our most recent survey – is for things such as the salaries of the Governor General and lieutenant-governors, maintenance of viceregal offices, cost of royal tours, etc," Finch added.
Do Canadians want to change the system?
"We share the monarchy with a number of other countries. It's really cost effective for Canada," Smith said. "We don't pay for any of their day-to-day upkeep or their debt. The only time we pay for them is when they come on an official visit."
And if any Royal member comes on a private visit, it will be the private charities that would be paying.
All in all, Canadians generally have shown in polls that they want to keep the status quo: constitutional monarchy.
"We have a great deal of historical affection for the Crown and it's a system that works very well," said Smith. "And the Queen has personified a lot of things that Canadians care about, whether it's duty and service and stability."
Sponsored
You're 5 minutes away from the best mortgage
Searching for your perfect mortgage shouldn't be hard.
Homewise is an online brokerage that will negotiate on your behalf with more than 30 big banks and other lenders, completely free, and it only takes five minutes to apply.
If you're in the market for a new mortgage, or if you're looking to refinance before interest rates rise again, go to Homewise now and answer a few simple questions to get started.