The national picture On a national level, July home sales were down 15.2% from a year ago, CREA reported Monday. It's quite a reversal after June, when sales rose 13.6% year over year. But July 2020 was a record-smashing month and last month still ranks as the second-busiest July on record.
"The slowdown we've seen in home sales over the last few months has not been surprising, given that the level of activity we were seeing back in March was unsustainable," said Shaun Cathcart, CREA's Senior Economist. "The problem of high housing demand amid low supply has not gone anywhere — it's arguably worse."
CREA reported the number of newly listed homes fell 8.8% from June to July, led by decreasing inventory in some of the country's most in-demand locales: Montreal, Vancouver, Calgary and the Greater Toronto Area. New supply dropped in "about three-quarters of all markets in July," the Association said.
The shrinking number of homes had a predictable effect on prices. July's national average sale price of just over $679,000 was 25.9% higher than it was a year ago. CREA says that removing Greater Vancouver and GTA sales from the calculation would result in a national average of around $545,000.
The price growth being seen in Canadian real estate, as common as it has become over the past year, is highly abnormal. Between January 2006 and July 2021, there have been only 10 months where year-over-year price growth has topped 15%. Six of those have been in 2021.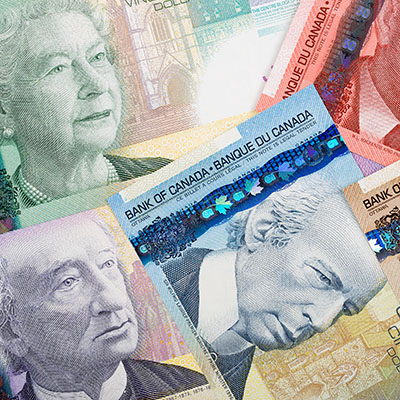 Good credit is important for your financial health, and Borrowell can help you take a turn for the better. Sign up for Borrowell to get your credit score and credit report for free!
Sign up
Ontario Home sales in Ontario came in 5.8% above the 10-year average for July. Year-to-date, sales in the province are a blazing 49.6% higher than in the first seven months of last year.
Ontario's inventory situation is inarguably brutal. New listings were down 22.2% compared to July 2020, while active listings fell by 32%.
It's reasonably fair to assume a decrease in inventory, and not demand, is causing the dip in sales activity. Luke-warm buyers would not be driving the following year-over-year price increases:
Ontario: 18% increase in average price of resale residential homes ($835,269)
GTA: 12.6% increase in average price for all home types ($1,062,256)
Durham Region: 28% increase in average selling price ($901,197)
Burlington/Hamilton: 22% increase in average cost of a residential property ($847,104)
London/St. Thomas: 26.6% increase in overall average sale price ($614,913)
British Columbia The situation facing B.C. buyers is worsening, but at a slightly slower pace in some local markets.
The average residential price was $891,687 in July, 17.1% higher than a year ago, according to the British Columbia Real Estate Association. Inventory remains a concern, with active listings falling 32.2% year over year.
Prices in two of the province's most in-demand markets rose somewhat modestly, with the average price growing by "only" 10.4% in Greater Vancouver, bringing it to just over $1.15 million, and 8.2% in Victoria, where it crossed $883,000.
Prices are flying elsewhere, though. Chilliwack, Kamloops, the Kootenay Region, the B.C. Interior and Vancouver Island all saw average prices increase by more than 20%.
Keeping up with the increases going forward won't be easy. If owning a home in B.C. is the goal, it might be time to consider finding a higher-paying job.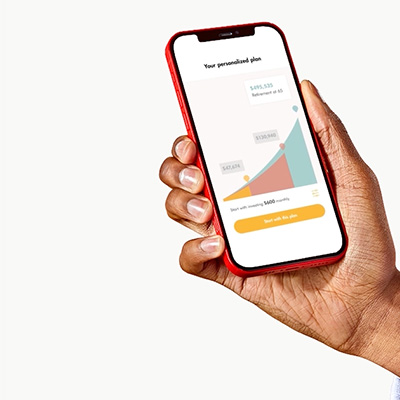 Get a $25 bonus when you open and fund your first Wealthsimple Investment account* (min. $500 initial deposit). Trade and Cash accounts are not eligible. Sign up now to take advantage of this special offer.
Get started
Quebec Limited supply is also a drag on Quebec real estate activity.
With active listings down 33% year over year and new listings falling by 29% over the same period, sales in the province plummeted by 32% in July. Prices, however, shot up across much of the province.
In Quebec City, the benchmark price of homes sold rose by 12.9% to $292,200. Across the Montreal region, the benchmark price rose by 23.4% and is now threatening to cross the $500,000 threshold.
Prices grew even faster in Gatineau, where a 29.1% annual increase saw the benchmark price hit $420,714.
The Prairies Alberta wrapped up a July that saw it behaving like a model real estate market. Bucking the national trend, sales rose by 10.2% versus July 2020. The provincial average price rose 7% to a hair above $426,000.
There's still a lot of value on offer in Alberta. The median price in Calgary was only $438,000 in July. In the province's six other real estate boards, it was under $393,000.
Saskatchewan's market continues to distance itself from the doldrums it experienced between 2015 and 2020, with year-to-date sales chugging along at record levels.
The province's benchmark price rose 7.5% in July, driven by a near-6% increase in Regina, where the benchmark came in at $262,800, and Saskatoon, where an 8.6% rise saw it hit $331,400.
In Manitoba, Winnipeg's real estate activity typically tells the provincial story. Sales in the capital were down 12% in July, but are up 36% year to date versus the same period last year. At $395,576, the average detached sale price in Winnipeg was 7% higher than it was a year ago.
Prices rose a similar 7.7% in Brandon, the province's second-largest city, but fell by almost 3% in Portage La Prairie, its fifth-largest.
Atlantic Canada Not to be outdone by their more populous counterparts, Canada's eastern provinces continued attracting buyers in droves.
New Brunswick's market is on fire. July sales were 11.5% above the five-year average for the month, while year to date sales are 40.8% higher than a year ago. The average price for single-family homes, $254,500, rose by 32% year over year, while those of townhouses and apartments increased by 24% and 30.4% respectively.
Prices are ballooning in Nova Scotia, too. The benchmark price in Halifax-Dartmouth for July, $452,285, was 23% higher than it was a year ago. The situation is even more intense in the remote Annapolis Valley, where the benchmark price rose by 35.5% to $293,503. Cape Breton, Yarmouth and the South Shore, not exactly Canada's most densely populated areas, all saw benchmark prices increase by between 18.2% and 27.1% year over year.
It's a bit of a mixed bag in Prince Edward Island, where sales activity not only fell off a cliff compared to July 2020, but came in below both the five- and 10-year averages for the month. Buyers, however, are still being pressured to pay high prices. The average price of homes sold in July was $369,838, 33.6% higher than a year before and a new record.
Newfoundland and Labrador just had its best month on record. Sales in July were 37.5% higher than a year before. Year to date, sales in the province are an incredible 79.8% higher than they were in the first seven months of 2021.
Newfoundland is still home to some of the country's cheapest real estate. After rising by 11.7%, the benchmark price for single-family homes in the province is still only $318,000 — for now. Both active and new listings are at their lowest levels in more than five years.
Sponsored
You're 5 minutes away from the best mortgage
Searching for your perfect mortgage shouldn't be hard.
Homewise is an online brokerage that will negotiate on your behalf with more than 30 big banks and other lenders, completely free, and it only takes five minutes to apply.
If you're in the market for a new mortgage, or if you're looking to refinance before interest rates rise again, go to Homewise now and answer a few simple questions to get started.