The potential impact of a BoC rate hike Home prices in Canada are out of control.
The national average selling price in March was up a stiff 41.9% from a year earlier, according to the Canadian Real Estate Association. If that pace were sustained, it would take just over three years for the nation's average home price to double.
It's no wonder people are clamouring for some sort of intervention.
Yet the Bank of Canada can do only so much when it comes to housing. The central bank's key interest rate — its "overnight rate" — has merely an indirect effect on the real estate market: When the rate rises, variable mortgage rates receive a similar upward jolt. But there's no impact on housing supply and demand.
That's primarily why Anthony Venuto, mortgage broker at InTouch Mortgage Solutions in suburban Toronto, feels a BoC rate hike would have no effect on home prices.
"People still want to buy houses, even if they're a little bit more expensive," Venuto says. "I don't think the interest rate will change a buyer's sentiment unless you're talking about someone who's rate-sensitive. And if you're rate-sensitive, if you're the kind of person who can't sleep because you have a balance on your credit card, why would you go variable?"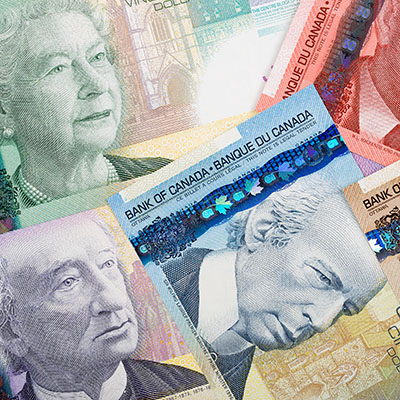 Good credit is important for your financial health, and Borrowell can help you take a turn for the better. Sign up for Borrowell to get your credit score and credit report for free!
Sign up
What a higher overnight rate would mean for consumers If the Bank of Canada were to miraculously raise its overnight rate by a significant degree tomorrow, two scenarios might conceivably play out. Neither would bring home prices crashing back to earth.
First, the resulting rise in variable rates could be steep enough to make fixed-rate mortgages even more appealing. In that case, buyers would just go fixed. That's exactly what Venuto saw when the BoC more than doubled the overnight rate between July 2017 and October 2018: not a significant drop in demand, just a shift in product.
In the second scenario, the overnight rate would increase, but not sharply enough to deter homebuyers from taking out variable-rate mortgages. In this case, the only people impacted would be homeowners trying to pay off variables, who would see their interest costs increase.
BMO Chief Economist Douglas Porter says the Bank of Canada would need to hike rates by 100 basis points — or a full 1% — to have a significant and more or less immediate impact on home prices.
If such a spike were to occur in reality, Porter says fixed rates would presumably move up as well. That would make homebuying more expensive, and less appealing, for everyone. In this case, the participants in the Nanos survey could get the result they want, but it wouldn't happen overnight.
"The view is that a cooler market could lead to milder prices," Porter says, "or at least a calmer buying environment without wild bidding wars, which could more than compensate for the higher rates, at least eventually."
But you can't raise the overnight rate and affect homebuyers alone. When the overnight rate shifts upward, so does the prime rate commercial banks charge their customers. That would mean higher rates on any variable-rate loan you might carry, like a personal loan or a line of credit.
Fixing the housing market is not the BoC's job The Bank of Canada has the power to influence the housing market by sharply raising rates, but no mandate to do that, Porter points out.
"Their remit is to control inflation more broadly, so they have to aim their policy at the whole economy, not just housing," he says, adding that the only case he can recall of the BoC aiming policy at housing alone was in the late 1980s, when the Greater Toronto Area market was burning up.
"The BoC was cranking interest rates to control it. But that ended up wounding the entire economy," says Porter.
David Fleming, an agent with Bosley Real Estate in Toronto, says using a juiced-up overnight rate to control housing prices is "one of the most bizarre ideas" he's ever heard.
"They have no idea what they're talking about," Fleming says of the Nanos survey takers. "How many of them understand that if interest rates went up, it would have a massive effect on the Canadian economy? Or that if rates went up, these (people) would have a harder time buying because they would qualify for less?"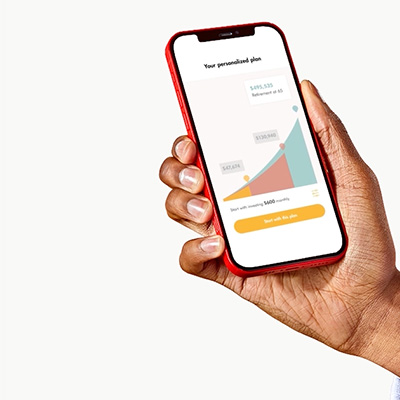 Get a $25 bonus when you open and fund your first Wealthsimple Investment account* (min. $500 initial deposit). Trade and Cash accounts are not eligible. Sign up now to take advantage of this special offer.
Get started
If you want to buy, you may need to get creative Rather than hoping policymakers could concoct a recipe for price relief that wouldn't poison the entire economy, buyers should look at what they can do proactively to improve their chances of landing a mortgage and buying a home, says Century 21's Sarah J. Stevens in Barrie, Ontario.
"Start with you," Stevens says. "Can you make a change to drive your income, or purchase a house in a different way, like with another person, or by buying a home with a rental component? If you want to buy a house and don't have the money, you have to ask yourself, 'How am I going to do it?' You don't need to look to a governing body."
It may not change anything, but Fleming says homebuyers have their reasons for barking up the wrong treehouse.
"You have to cling to something if you don't want to accept reality," he says.
Reality, in this case, is a market that's moving too fast for the average Canadian to keep up with.
Sponsored
You're 5 minutes away from the best mortgage
Searching for your perfect mortgage shouldn't be hard.
Homewise is an online brokerage that will negotiate on your behalf with more than 30 big banks and other lenders, completely free, and it only takes five minutes to apply.
If you're in the market for a new mortgage, or if you're looking to refinance before interest rates rise again, go to Homewise now and answer a few simple questions to get started.