More: Cannabis, up 135.6% Pandemic got you down? Well, why not get a little lift? That appears to be the logic for a huge number of shoppers, as the cannabis supply chain was overwhelmed at the onset of the pandemic.
The Ontario Cannabis Store told Global News in March that it received 3,000 orders on a single Saturday — an 80% increase over an average Saturday.
Cannabis sales were up in every province in April, with the sole exception of Prince Edward Island.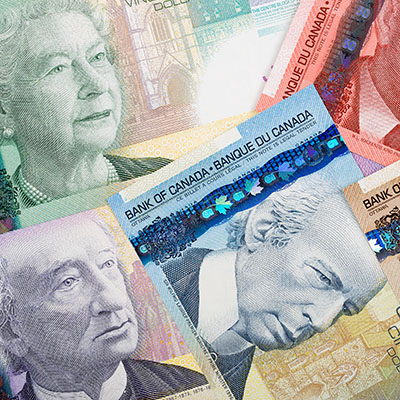 Good credit is important for your financial health, and Borrowell can help you take a turn for the better. Sign up for Borrowell to get your credit score and credit report for free!
Sign up
Less: Jewellery, luggage and leather, down 79% Oh, to be donning my finest pearls for a night on the town. Unfortunately, most social excursions are still postponed, so there's no reason to buy that fly leather jacket, either.
The same goes for luggage, as almost no one is taking trips abroad. You could use them to wheel your clothes back and forth from the laundry room, perhaps.
Even wedding rings aren't selling like they used to, as couples wait until they can gather more of their friends and family together before hosting the big day.
More: Game consoles, up 39.9% With few options for entertainment outside, many people are opting to get lost in virtual worlds, instead.
The spike in consoles, specifically, suggests the pandemic has either created a legion of new gamers or inspired casual fans to upgrade their hardware.
The numbers might have been even higher, if the popular Nintendo Switch didn't sell out across the country. Once the coronavirus hit, production of the console stalled, and retailers couldn't satisfy the demand for months.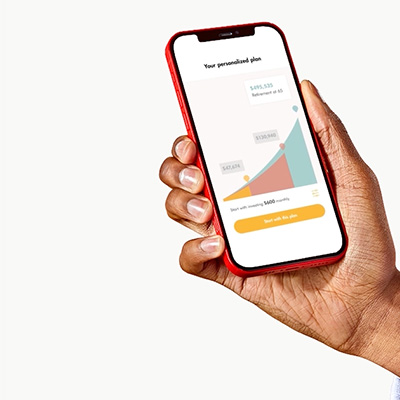 Get a $25 bonus when you open and fund your first Wealthsimple Investment account* (min. $500 initial deposit). Trade and Cash accounts are not eligible. Sign up now to take advantage of this special offer.
Get started
Less: Clothing, down 77.9% With many office workers doing their job from home, and ordering in surpassing dining out, you might wonder if there's any point to getting out of your pajamas at all.
Who is going to bother getting gussied up when no one's going to admire you? Although, new shirts might be selling better than pants, since people can still see those on Zoom calls.
Sales of footwear plummeted as well, by 77%. That's what happens when the only shoes you need are slippers to get from the couch to the fridge.
More: Outdoor furniture, up 38.5% Since you can't take that trip to Yellowstone anymore, you might as well spend your vacation fund furnishing your own slice of the great outdoors.
Canadians have taken this time to freshen up their patios and backyards, buying picnic tables, adirondack chairs and parasols.
That way, everyone trying out gardening for the first time will have a nice shady spot to enjoy the fruits (and flowers) of their labour.
Less: Cars, down 66.8% No summer road trip. No visits to Grandma's house. No obligation to go into the office. With the exception of weekly grocery runs, many vehicles are just sitting in the garage.
They're staying parked at dealerships, as well. Some people are buying cars so they don't have to get on crowded buses or trains, but overall numbers are way down compared to last year.
Sales of the fuel used to power those automobiles dropped sharply as well (-56.5%), as did sales of recreational vehicles (-54.4%), parts, accessories and supplies (-41.5%).
More: Fitness equipment, up 24.1% Pandemic or no, the gains must go on. As emergency orders shut down all kinds of public spaces, health-conscious Canadians and diehard gym rats took matters into their own muscular hands.
Sales of fitness gear surged as people set up their own home gyms with workout benches, dumbbells, resistance bands and pull-up bars.
Stores rapidly sold out, forcing slowpokes to find other ways to stay fit. Lifting canned soup and jugs of water isn't quite the same.
Less: Cosmetics and fragrances, down 20.7% During the pandemic, your biggest excursion might be walking from the front door to the mailbox.
You're at very little risk of running into your friends or your boss, and your pets will love you no matter how you look (or smell). As a result, fewer people are buying makeup and perfume.
Come to think of it, preserving your natural scent is a good tactic to ensure people keep six feet away.
More: Food, up 13.2% Remember the panic-buying arc of this story? When it became clear that the coronavirus was a serious threat, shoppers stockpiled everything from lemons to poultry, leaving nothing but empty shelves behind.
An April poll from the Angus Reid Institute found 68% of respondents were buying more food so they didn't need to go to the store as often.
Statistics Canada pointed to big increases in sales of staples like eggs and dairy products (19.1%) and fresh meat and poultry (22.2%) as well as packaged, dry goods (20.4%) that could sustain people through a long hibernation at home.
More: Home and garden supplies, up 10.2% As the weather improved, and people had a lot more time on their hands, homeowners turned to long-neglected hobbies — like finally starting that vegetable patch.
Green thumbs have been cropping up all over the country as Canadians spend more on both live plants and seeds.
While there were surely a few doomsday preppers in there building up their personal seed storehouses, many people reported a desire to return to a simpler time.
Sponsored
You're 5 minutes away from the best mortgage
Searching for your perfect mortgage shouldn't be hard.
Homewise is an online brokerage that will negotiate on your behalf with more than 30 big banks and other lenders, completely free, and it only takes five minutes to apply.
If you're in the market for a new mortgage, or if you're looking to refinance before interest rates rise again, go to Homewise now and answer a few simple questions to get started.