Canada registered a new record of $379 million lost to fraudsters
This is all part of the much bigger picture of at least 10 types of scams — ranging from victim vendor to romance —overwhelming Canadians' pockets.
Last year, the nation witnessed a new record of an estimated $379 million lost to fraudsters, according to CAFC.
It was 130% more than 2020 when Canadians lost $106.4 million to fraud.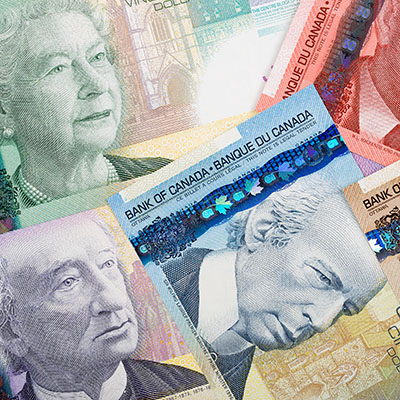 Good credit is important for your financial health, and Borrowell can help you take a turn for the better. Sign up for Borrowell to get your credit score and credit report for free!
Sign up
I always shun unknown numbers
In response to scammers ruining the credibility of phone calls, including the infamous one that the Canadian Revenue Agency is coming to arrest me, I wear my badge as — one of the great 'rejectionists' and blockers of the 800-something or unidentifiable numbers — with great honour.
However, for some reason I can't fully explain, I decided to be cordial and answer one of these numbers at around 9 a.m. one Thursday, just as I was having my first sip of coffee. I think I was in a good mood and more accepting.
The jolting call was allegedly from the Visa fraud department. The call warned me of two purchases made on my behalf; one online somewhere at eBay and the other apparently somewhere far beyond Canada's borders for some electronics.
The scammer knew the first four digits of my card, and that these purchases were out of sync with my purchasing behaviour — which was true.
Luckily I ended the conversation as the scammer requested more info from me. I quickly cancelled my credit card to be safe too.
Before I hung up, the scammer asked about my online shopping behaviour and tried to find out how the supposed fraudsters could have got access to my card.
The whole experience left me distraught. After all, years ago, scammers indeed violated my credit card info. In 2016, I got a call from my bank asking if I had purchased music instruments in Bangladesh. I came out of it unscathed.
This year, I had to cancel my credit card – which had the numbers printed on the front cover – after someone attempted to buy with my card. The bank blocked this attempt. Later, I received a card with the numbers printed on the back instead, a better attempt to conceal numbers from strangers.
Key information for avoiding phone scams
Horncastle explained some tidbits that enabled me to have the last laugh, including the hard truth of the first four digits on our cards.
"It is important for the public to be aware that the first four numbers on debit and credit cards are normally the same for all cards (for most financial institutions)," he said.
CAFC's advice on how to protect ourselves from phone scams:
Calls from bank investigator scammers tend to happen early in the morning when a victim is still sleeping or not alert.
Financial institutions or online merchants will never request transferring funds to an external account for security reasons.
Criminals use call-spoofing to mislead victims. Do not assume that phone numbers appearing on your call display are accurate, as scammers can mimic local numbers
Never provide remote access to your computer.
If you get an incoming call claiming to be from your financial institution, advise the caller that you will call them back. End the call and dial the number on the back of your card from a different phone if possible, or wait 10 minutes before making the outgoing call.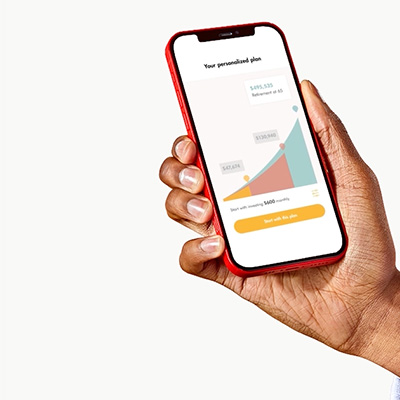 Get a $25 bonus when you open and fund your first Wealthsimple Investment account* (min. $500 initial deposit). Trade and Cash accounts are not eligible. Sign up now to take advantage of this special offer.
Get started
I recorded my convo to have the last laugh
Days after the experience, I received a call from another unknown number, which didn't start with 1-800. It made a similar claim that someone has made an attempt to use my card info.
It was a lady this time, who sounded professional and this time was from the "security department." I must admit, the Visa fraud department is far more powerful.
As I hurried to record the conversation this is what I was able to catch:
"The first charge is for $400 from an online store and the second charge is for $2,100 cash transfer to the United States for some gift cards. We suspect these fraudulent charges because we have never seen you using your card for these kinds of charges in the past. If you have made the charges, press one and if you have not made these charges, press two.
"Thank you for calling the bank security department. Please hold the line and we will connect our next available agent."
I pressed one.
In this second round of trying to scam me, the fraudster, who said her name is Serah, asked for my first and last name. And then she asked for the first four digits of my card.
Usually, these first four digits are carefully crafted as they denote numbers representing the bank's Issuer Identification Number.
However, Mastercards start with five and Visa starts with four.
When Serah asked if 4000 was the first or the last four digits I replied, "They're the first,"
The scammer didn't answer and there were about six seconds of — complete silence. The only thing I heard was the "bleep" that ended the phone call.
Thanks to Jeff Horncastle's advice, I wasn't falling for it this time. And I hope that more Canadians can learn from my experience.
Sponsored
You're 5 minutes away from the best mortgage
Searching for your perfect mortgage shouldn't be hard.
Homewise is an online brokerage that will negotiate on your behalf with more than 30 big banks and other lenders, completely free, and it only takes five minutes to apply.
If you're in the market for a new mortgage, or if you're looking to refinance before interest rates rise again, go to Homewise now and answer a few simple questions to get started.