1. Carmelo Anthony
Like many athletes, 10-time NBA All-Star Carmelo Anthony is well versed in tech investment.
He has invested in Lyft, mattress e-tailer Casper and Hullabalu, which makes interactive storytelling apps for mobile devices. And on June 22, Anthony took to the stage during Collision, a tech conference in Toronto to introduce his newest tech investment. Joined by Greg Cross co-founder and CEO at Soul Machines, Anthony and Cross unveiled the NBA star's digital and autonomously animated self, called Digital Melo, after 12-months of work.
Cross asked Digital Melo how they feel.
"I feel pretty mellow, I am happy to be here," the digital avatar responded to a laughing audience.
Anthony made sure to tell the audience that Digital Melo is at the "very beginning" of this technology, which he dubbed to be the "future."
The idea is to help Carmelo use his digital twin or avatar to interact with fans and expand his brand through sponsorship. For example, Digital Melo can play virtual games with his fans, or make appearances at events that Anthony can't.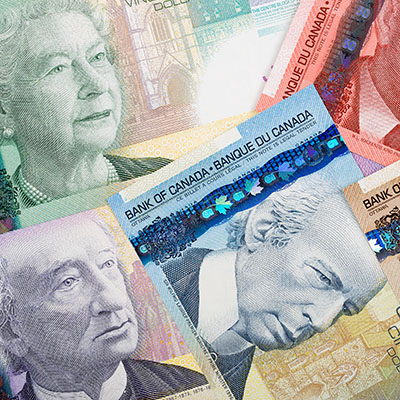 Good credit is important for your financial health, and Borrowell can help you take a turn for the better. Sign up for Borrowell to get your credit score and credit report for free!
Sign up
2. Spencer Dinwiddie
"I am just a tech guy with a jumper." That's how the Dallas Mavericks' Spencer Dinwiddie described himself on his website.
Dinwiddie, alongside other NBA players such as Andre Iguodala (Miami Heat) and Aaron Gordon (Orlando Magic) invested about US$12 million in Dapper Labs, the company developing the new Flow blockchain.
In the summer of 2021, Dinwiddie raised US $7.5 million in funding for Calaxy, a social token platform that will feature social tokens from celebrities like actress and singer Teyana Taylor, NBA star Iman Shumpert, and more.
3. Andre Iguodala
The Miami Heat star is synonymous with savvy tech investments.
Last year, payment processing company Marqeta made its market debut on the Nasdaq under the ticker symbol "MQ," topping $16 billion market cap in Wall Street. Miami Heat star Andre Iguodala helped Marqeta with fundraising before the mega IPO.
Iguodala has invested in multiple startups, including Zoom. Iguodala also started the Players Technology Summit, an event where he brings athletes, investors, and the tech world all together.
He came up with the idea of the summit after seeing an interest from his colleagues, the athletes. The summit series were so successful that they led to a partnership with Bloomberg, who now present them.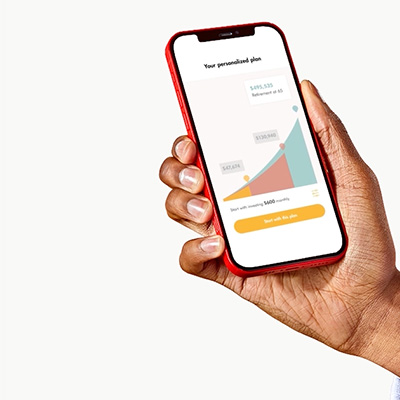 Get a $25 bonus when you open and fund your first Wealthsimple Investment account* (min. $500 initial deposit). Trade and Cash accounts are not eligible. Sign up now to take advantage of this special offer.
Get started
4. Serena Williams
Last year, Bitcoin rewards company Lolli was able to raise $5 million from high-level investors, including tennis star Serena Williams and her husband Alexis Ohanian.
The investment was made through Williams' company, Serena Ventures, which was launched in 2014 with the goal of funding initiatives that support diverse leadership.
Other businesses Williams is involved in include Mayvenn – an online marketplace for hair extensions – and Propel, a Brooklyn startup that digitizes food stamps.
5. Stephen Curry
Through his company SC30, the four-time NBA champion has invested in companies like SnapTravel. The company describes itself as a "travel agent over messaging," offering customers discounted travel rates via one-on-one chats on messenger apps such as WhatsApp or Facebook Messenger. Curry also invested in Tonal — a home workout system — and Palm, a smaller, smartphone alternative that is intended to be more convenient for travelling.
6. Kelvin Beachum Jr.
Arizona Cardinals offensive tackle Kelvin Beachum Jr. who once opined that "it's time to close the digital divide" is another avid tech investor.
Beachum has invested in more than 20 startups during his NFL career. He invested in Step, a mobile banking service for teens, alongside athletes such as Iguodala and celebrities like Justin Timberlake.
In late 2020, Igudola was part of a consortium that raised $50 million raised $50 million for Step.
7. Michael Jordan
NBA legend Michael Jordan and billionaire Mark Cuban invested in Sportradar, a sports data company back in 2015. The two were part of a total of $44 million funding for the company.
Five years later, the company was valued at $2.5 billion.
In 2021,Sportradar opened its IPO at an $8 billion valuation.
8. Russell Okung
Carolina Panthers' Russell Okung made headlines in late 2021 when he became the first NFL player to be paid in Bitcoin.
His most notable investment is in Shyft, a platform that allows employees to swap their shifts, message team members, and manage schedules, all from their mobile device.
In 2015, he also invested in Matcherino, a Seattle-based startup that helps video-game fans fund matches between their favorite players, or even raise money for a chance to play against their favorite gamers.
9. Jonathan Taylor
NFL player Jonathan Taylor once admitted that football is a "very violent game."
It is no wonder that the Indianapolis Colts running back recently invested$6 million in a technology company called Strive.
Launched in 2016, Strive produces muscle data for athletes and teams by having sensors inserted into compression clothing to track activity. This is all to help players reach their peak performance and fully understand what's happening in their bodies.
10. LeBron James
NBA star LeBron James was among other big names — including Naomi Osaka and Drake — who invested in StatusPRO.
StatusPRO is a sports technology and gaming company that combines player data and XR (augmented reality and virtual reality) to create a suite of training and fan engagement products for enterprise and consumers.
The company says it's part of a growing industry that is expected to reach $57 billion by 2027.
Sponsored
You're 5 minutes away from the best mortgage
Searching for your perfect mortgage shouldn't be hard.
Homewise is an online brokerage that will negotiate on your behalf with more than 30 big banks and other lenders, completely free, and it only takes five minutes to apply.
If you're in the market for a new mortgage, or if you're looking to refinance before interest rates rise again, go to Homewise now and answer a few simple questions to get started.