Booming business
While the recreational vehicle industry was booming before the pandemic, the lockdowns accelerated this growth, leading van-living enthusiasts to start their own businesses.
"The RV industry as a whole is growing 30% year over year," said Jeremy Vandermeij, co-founder of Toronto-based Van Dads.
More from MoneyWise
On its website, the Canadian RV Association says its June 2021 survey of manufacturers shows a 25.3% increase in RV shipments; 50,706 compared to 40,462 in June 2020.
Officially launched in October, Van Dads — a business that custom designs RVs — began when Vandermeij and business partner Gui Figueiredo travelled across the country during lockdown.
"Our initial motivation was certainly to get out of our apartment and out into the world. But as soon as we got back from the trip, which was Sep. 20, 2021, we said, 'Okay, let's do this,'" Vandermeij said.
"I built a website and a business model," he said. "We started getting press, I think in November. We had about 25,000 people visit our website, and we had 1,000 people reach out to us."
Van Dads is currently in the process of creating three vans.
"Every week, we talk to a new potential client who wants to understand the process and the costs," he said.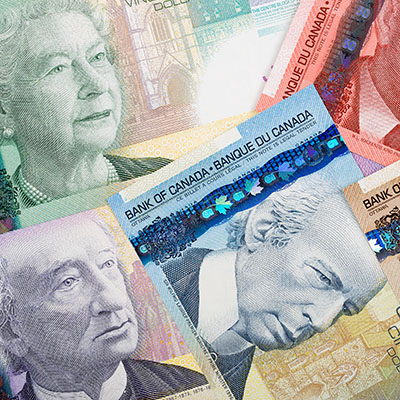 Good credit is important for your financial health, and Borrowell can help you take a turn for the better. Sign up for Borrowell to get your credit score and credit report for free!
Sign up
Not just for retirement anymore
Van Dads' client base is diverse. They have a couple in their 20s who are running a cat rescue out of their van. They have another couple in their 40s, with a baby, who want the liberty to travel during summer. Another client is operating a facial business from their van.
"I believe an RV vacation is 60% cheaper than a normal vacation because you're saving money on food and accommodation," Vandermeij said. However, it can get costly if people decide to head to a federal or provincial park.
Canadians need to pay fees to enter government parks, plus overnight charges if they want to camp.
"But there are also private parks that are very, very affordable," he added.
However, the price of the van itself may deter some people from making the plunge. The current cost of turning a van into a fully-functional mini home is anywhere from $50,000 to $130,000.
"It's definitely a high price point [for a van]. Some people would consider that to be a big expenditure, but it depends where you are in your life," he said. "I think homeowners who are retiring, it's not a big expenditure for them. A lot of them have been dreaming of living on the road for a long time."
Most RVs aren't usable during winter time, and may not be worth the price for some users. Van Dads products can be used all year long and they are off grid, using solar power.
"All of the water system and the electrical system is inside the body of the van, which is not the case with a normal RV," Vandermeij added.
Customizable and four-seasons
Madison McNair and husband, Raynor Vickers, started van living two years before the pandemic.
After launching their van business in 2018, the couple's shop, Ray Outiftted, officially opened in June 2020. Located near Port Severn on the southeastern shore of Ontario's Georgian Bay, the 2,600-square-foot shop transforms vans into mini fully-functional homes. Like Van Dads, their vehicles are designed to be used year-round.
"The bespoke custom 'vanlife' upfits we do now typically include four-season and off-grid capabilities," McNair said. "This includes luxuries like radiant heated floors, 12-volt air conditioning and big battery banks that let you do things no conventional RV does, all without the roar of a generator."
Their van's exterior also has a tiltable solar array and the ability to carry adventure bikes and/or tow other vehicles.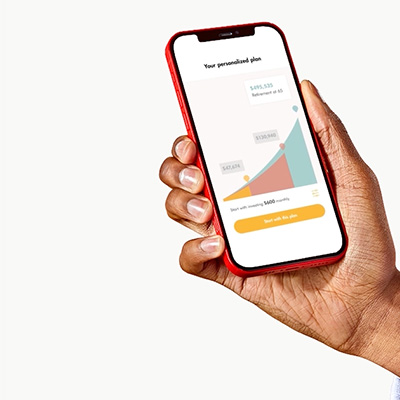 Get a $25 bonus when you open and fund your first Wealthsimple Investment account* (min. $500 initial deposit). Trade and Cash accounts are not eligible. Sign up now to take advantage of this special offer.
Get started
Some are revamping their vans for business
Ever since its launch, Ray Outfitted has converted five vans, and three are in progress. Six of the eight vans are for doctors.
"I cannot believe how many doctors we've had the honour and pleasure of working with," McNair said.
Vans for the doctors included mobile audiology clinics.
"Those can travel to senior nursing homes, and do all the ear tests rather than moving the seniors out of the nursing home to a clinic and back," she said.
But there are also doctors who need to disconnect from the hustle and bustle of everyday life.
"It might be for mountain biking, it might just be a place to have the fridge and microwave and bed and their bicycle," McNair added.
There are also customers who collaborate with Ray Outfitted to bring their own designs to life. McNair says the businesses has done around 300 DYI collaborations. Some customers even bring their vehicles by so that McNair's husband, who has the technical expertise, can double check if their work is good to go.
While there are plenty of DIY resources, it may be good to honestly gauge your level of technical competency before taking on a van conversion. McNair says some people have started electrical fires in their vans due to faulty setups they got from DIY videos.
Capturing data on mobile living
As the trend booms, so is the need to capture data about who is opting for van living, and why.
McNair, who formerly worked with Seeker — a U.S. tech startup — enlisted the help of her former coworkers to try to decipher the demographics.
"The reality is the best data that we could find is the U.S. census on 'alternative dwelling,'" she said. But the census doesn't differentiate between those who are choosing this lifestyle primarly for affordability, instead of other reasons such as the freedom to travel.
For the census, van homes fall under the category of "manufactured homes," which is a category that also includes mobile homes or trailers. Manufactured homes housed about 18 million residents in 2010, according to the U.S. Census Bureau, rising to 20 million by 2010. This category makes up over 6% of the nation's total housing stock.
The Canadian data also shows an upward trend for mobile home ownership. In 1996, there were about 150,000 mobile homes in Canada according to Statistics Canada. By 2018, that had risen to about 190,000, according to Statista, and this number is expected to rise to 200,000 by 2023.
A mobile future
The pandemic has allowed people to reflect. It has made some opt for van living, which in turn has given birth to new businesses and, at times, to new epiphanies.
For Kehoe, his epiphany is that he wants to be a digital nomad. The realization led him to start an accounting course.
"Whenever this course is done, I'll be able to start working strictly from my computer, and then it won't be van life for me, it will be more like long-term Airbnb all around the world."
Sponsored
You're 5 minutes away from the best mortgage
Searching for your perfect mortgage shouldn't be hard.
Homewise is an online brokerage that will negotiate on your behalf with more than 30 big banks and other lenders, completely free, and it only takes five minutes to apply.
If you're in the market for a new mortgage, or if you're looking to refinance before interest rates rise again, go to Homewise now and answer a few simple questions to get started.