What is Ampli? The MoneyWise editorial team developed a grading system — taking into consideration any fees, perks, restrictions and other factors — to determine the star rating for this review.
Ampli is a free mobile app that allows you to get money back anytime you shop online or in-store at one of Ampli's partner brands.
After linking your debit or credit card to your Ampli account, you'll automatically earn cash back without having to show a loyalty card or shop through the app.
And unlike some other cash-back offers, Ampli allows you to double-dip on rewards. In addition to the money you make with Ampli, you'll still be able to snag any credit-card rewards or store loyalty points you already collect.
You don't have to be an RBC client to use Ampli, but if you do bank with RBC you'll be eligible for an extra 1% cash back on certain purchases and offers.
Ampli users can even win cash and prizes by participating in the monthly "Dreamstakes" draw. You get free entries by completing simple challenges, like filling out a survey or going to a certain restaurant.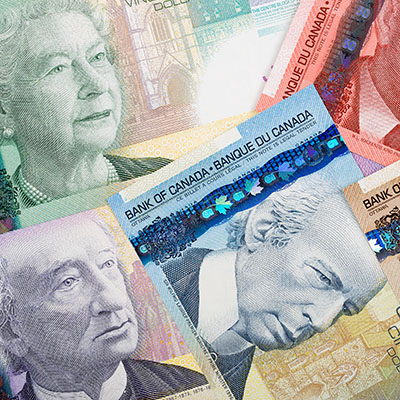 Good credit is important for your financial health, and Borrowell can help you take a turn for the better. Sign up for Borrowell to get your credit score and credit report for free!
Sign up
How do you use the Ampli app? Signing up only takes a few minutes.
First, download the Ampli app. If you're not on a phone or tablet right now, that link will take you to the Ampli website; just enter your phone number and Ampli will text a direct download link to you.
Once the app is installed, follow the prompts to create your account and link it to your preferred credit or debit card.
Quick tip: If you use the promo code AMPLI15 when you sign up, you'll get a $5 welcome bonus.
That's it — you're ready to start earning money.
How to get cash back using Ampli
Once your account is set up, log in to the app to see your personalized offers, including how much cash back you'll earn for each one.
Some of Ampli's featured offers pay out a fixed dollar amount, while others give you a percentage of cash back based on how much you spend.
When you tap on an offer, you'll see more details and get a link to the retailer's online store, if that's how you prefer to shop.
The offers you get through Ampli are unique to you, so you won't necessarily see the same deals that are available to other users on the app.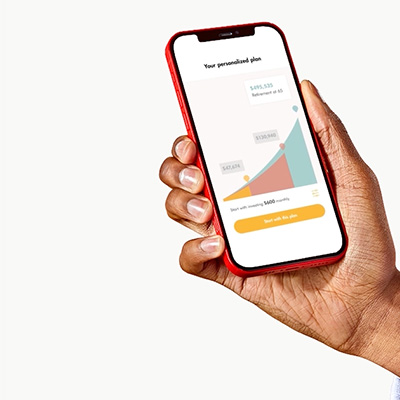 Get a $25 bonus when you open and fund your first Wealthsimple Investment account* (min. $500 initial deposit). Trade and Cash accounts are not eligible. Sign up now to take advantage of this special offer.
Get started
How to withdraw cash back rewards
After you've earned at least $15 worth of cash back, you can use the Ampli app to request an Interac e-transfer to your connected bank account. You won't have to pay any transfer fees, and the cash will automatically appear in your account within a few days.
Keep in mind that Ampli only allows you to withdraw your full balance, so you won't be able to take out a portion of your earnings and leave the rest behind.
That said, the money you collect with Ampli doesn't expire, so you can leave your earnings in your account for as long as you'd like.
Just remember that if you close the credit or debit card that's connected to your account, you'll need to connect another card in order to keep earning cash back.
Places that let you use Ampli Ampli's partner brands include many of the biggest retailers in Canada, like Indigo, Roots, Hudson's Bay, Petvalu, Rexall, Petro-Canada and the Source, to name just a few.
You can also get cash back from a number of top global brands, including Adidas, Doordash, Uniqlo, HelloFresh, Michaels and Sephora.
With all of Ampli's participating brands, you'll earn cash back whether you shop in-person or online.
Who can use Ampli?
If you have an active bank account in Canada, chances are good that you can use Ampli.
At time of writing, you can connect debit and credit cards from more than 130 different financial institutions, including all of the major Canadian banks.
Even so, some cards are not supported by Ampli, so if you bank with a smaller institution it's worth checking whether you're eligible before you sign up.
Is Ampli legit? Ampli is an RBC venture, so it uses the same security practices as the Royal Bank of Canada, one of the country's largest and most trusted financial institutions.
The company says your personal information is always encrypted, and you don't need to provide your phone number or postal code if you don't want to.
Your identity is also scrubbed from all of your transaction data, Ampli says, and it will never sell your information to any third parties.
Verdict: Is Ampli worth it?
If you find rewards points and gift cards restrictive, an app that pays in real dollars and cents is the way to go.
The main downside to Ampli is that you can only earn cash back from certain brands, so if your go-to retailers aren't included, you may need to adjust your shopping habits in order to cash in.
But overall, Ampli is easy to use, has no hidden fees, and you won't need to jump through any hoops or upload your receipts.
We recommend it to anyone in search of some free money with no strings attached.
Sponsored
You're 5 minutes away from the best mortgage
Searching for your perfect mortgage shouldn't be hard.
Homewise is an online brokerage that will negotiate on your behalf with more than 30 big banks and other lenders, completely free, and it only takes five minutes to apply.
If you're in the market for a new mortgage, or if you're looking to refinance before interest rates rise again, go to Homewise now and answer a few simple questions to get started.