1. Earn up to $60 an hour as a part-time bookkeeper Does earning $60 an hour sound appealing? How about the freedom to work remotely while helping others succeed?
Those are the perks of working as a bookkeeper, says Ben Robinson, a certified public accountant and business owner who teaches others to become virtual bookkeepers through his online course, Bookkeeper Business Launch.
And no, you don't have to have a CPA to be successful in this business. In fact, all you really need are decent computer skills and a passion for helping business owners tackle real-world problems.
It's a great opportunity for moms who want to work part time, millennials who are just out of college and anyone who wants to bring in real money while working from home.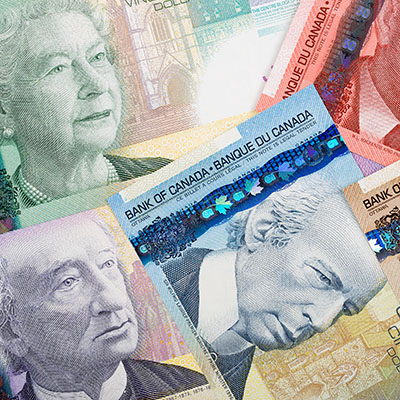 Good credit is important for your financial health, and Borrowell can help you take a turn for the better. Sign up for Borrowell to get your credit score and credit report for free!
Sign up
2. Get paid for your screen time
We've all been there. Netflix drones on in the background as you scroll Instagram. What are you even doing?
But there's a company that will pay you for all that screen time.
Yep. Swagbucks is a reader favourite, because it pays you in free gift cards for taking surveys and other activities right on your phone. You'll even earn a $5 bonus when you sign up and earn 2,500 points within your first 60 days.
3. Invest 15 cents into the stock market
Yeah, we know what you're thinking: 15 cents? How's that going to do me any good?
Well, that leftover change from your morning coffee and evening grocery hauls could turn into more than $1,000.
That's what happened when Penny Hoarder reader Jeremy Kolodziej opened an investment account that invests your spare change.
One of these companies, a Canadian app called Mylo has a round-up feature that bumps each of your purchases up to the nearest dollar and puts the spare change into the stock market.
It's like a virtual coin jar.
"You don't even think about it," says Kolodziej. He used his spare change to mindlessly save $1,076 in about 20 months — and it paid for two vacations.
Plus, Mylo invests the money for you, allowing you to grow your savings — without studying stock prices or managing trades.
The app is $1 a month, and you'll get a $5 bonus when you sign up.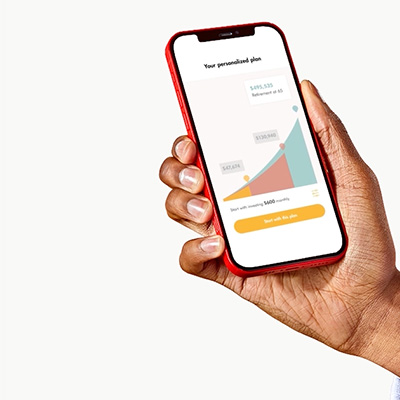 Get a $25 bonus when you open and fund your first Wealthsimple Investment account* (min. $500 initial deposit). Trade and Cash accounts are not eligible. Sign up now to take advantage of this special offer.
Get started
4. Get paid for your creative skills Have you got skills? Can you shoot photos, edit videos or design websites? Can you write blog posts or code? Can you draw?
If you've got game, list your services on Fiverr, an online marketplace for creative freelance services.
Gigs on Fiverr range from standard data entry and research tasks to the truly out-there. On any given day, sellers in the "Fun & Lifestyle" section are offering thousands of unique services — from polishing a Tinder profile to creating a family tree.
5. Get paid when you buy Burger King
We're not telling you a Whopper — you can actually get paid to when you buy food from Burger King.
That's what makes Paymi so appealing.
With Paymi, all you have to do is link your credit and debit cards (no coupon clipping or hoarding receipts!). When you make a purchase at Burger King, Lowe's, Gap or any of the dozens of Paymi's partners, you'll automatically earn cash that will be deposited back into your bank account.
Paymi is completely free to join.
7. Share what's in your fridge Remember the Nielsen company? The one that's always tracked TV ratings? Well, now it wants to know what's in your fridge.
Once you sign up to be on the Nielsen Consumer Panel, you can either use your smartphone, or the company will send you a free barcode scanner. Every time you go shopping, you simply scan the UPC codes on the back of each product and send your data to Nielsen.
Nielsen will reward you with gift points, which you can redeem for free electronics, jewelry, household items or even toys for the kids.
The longer you stay on the panel, the more opportunity you have to earn points toward prizes. You'll also receive entries for the panel's many sweepstakes. Prizes include vacations and brand new vehicles.
8. Leave your house for a few days (once you can do that again)
Look. We get it. Your home is your sanctuary. Your place to be alone. Some days, even in normal times, you don't even want to have your own family over — let alone people you don't know.
So, the idea of listing your place on Airbnb is daunting for a lot of folks.
Use Airbnb's price calculator to see how much money you could make in your area.
Tonya Peters' husband, Miles Rugh, was one of of those skeptics.
She wanted to list their Virginia Village basement apartment in Denver, Colorado, on Airbnb, but he wasn't keen on welcoming strangers into their place.
Finally, though, he agreed to give it a try. Now, three years later, the couple has hosted too many guests to count. And the extra income has been a great for them. They plan to use it for some home renovations they've been wanting.
"He's definitely changed his tune," says Peters, now an Airbnb Superhost. "And he loves having the extra income."
(Hosting laws vary from city to city. Please understand the rules and regulations applicable to your city and listing.)
This post was originally published as 11 Weird (but Totally Legal) Ways to Make Money in Canada.
Sponsored
You're 5 minutes away from the best mortgage
Searching for your perfect mortgage shouldn't be hard.
Homewise is an online brokerage that will negotiate on your behalf with more than 30 big banks and other lenders, completely free, and it only takes five minutes to apply.
If you're in the market for a new mortgage, or if you're looking to refinance before interest rates rise again, go to Homewise now and answer a few simple questions to get started.