Break up with your debt and boost your score
Mogo can help get you preapproved for a personal debt consolidation loan of up to $35,000 in just three minutes.
That money can allow you to pay off all your credit cards right away. Moving forward, you'll only have to make a single monthly payment at a much lower interest rate.
Mogo and its partners offer loans starting as low as 9.9% APR, so depending on how much interest you pay on your cards, consolidating your debt could save you thousands in interest and help you become debt-free years sooner.
Repayment schedules can be up to five years, and Mogo will even let you test drive certain loans for 100 days. If you're not happy with your experience, just pay back the amount you borrowed and Mogo will refund any interest or fees you've paid.
If you stick with your personal loan, making your payments on time each month can help pump up your credit score. And since Mogo gives borrowers free access to its credit monitoring service, you'll be able to check in on your score each month and keep track of your progress.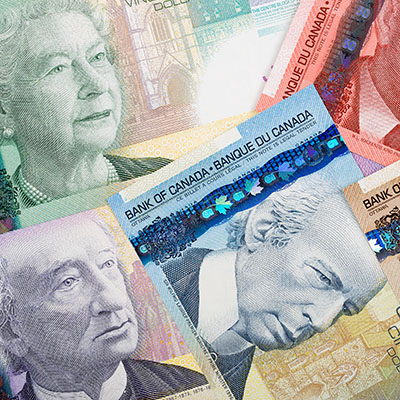 Good credit is important for your financial health, and Borrowell can help you take a turn for the better. Sign up for Borrowell to get your credit score and credit report for free!
Sign up
Shake off your high-interest cards and start fresh
Clearing out high-interest credit card debt can be a game-changer, and in just three minutes Mogo can start you on your way.
Even if you're just curious about how much you can save, checking out Mogo's offers won't hurt your credit score at all, there is no obligation to take the loan — and it could save you thousands.
Sponsored
You're 5 minutes away from the best mortgage
Searching for your perfect mortgage shouldn't be hard.
Homewise is an online brokerage that will negotiate on your behalf with more than 30 big banks and other lenders, completely free, and it only takes five minutes to apply.
If you're in the market for a new mortgage, or if you're looking to refinance before interest rates rise again, go to Homewise now and answer a few simple questions to get started.