What is a prenup? What we commonly call prenuptial agreements are legally known as "domestic contracts" and can apply to couples who are choosing to get married or live common law.
There's nothing controversial about a contract, right? This particular variety simply states how each person's individual, and the couple's shared, assets will be organized if the relationship breaks down.
Often, says Nathalie Boutet of Boutet Family Law and Mediation in Toronto, a prenup can center around a single valuable item, like a home or a share in a business.
What it won't include, she says, are stipulations around child custody, since it's impossible to determine what might be in a child's best interest years into the future.
A similar line of thinking is behind why prenups rarely address future spousal support. Roles change as relationships evolve; today's breadwinner might become tomorrow's dependent.
"A prenup is orderly planning if things don't go well," Boutet says. "That way, you don't have to guess, you don't have to fight. Everyone knows what to expect."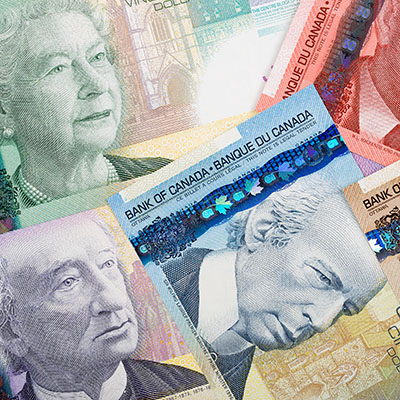 Good credit is important for your financial health, and Borrowell can help you take a turn for the better. Sign up for Borrowell to get your credit score and credit report for free!
Sign up
When to get a prenup A prenup is worth considering whenever you bring assets into a relationship.
If you've worked hard to afford your condo, or your parents worked even harder to establish the business you now have a stake in, you may not feel required to share it with someone you no longer have feelings for.
Boutet says a prenup should be initiated when a couple's feelings are strongest.
"It's done at the beginning, when people are hopefully in love with each other and want to find solutions when they're at their best," she says, "because when a relationship breaks down, people are … angry at each other. I find that's when a separation can be very complicated and expensive."
All domestic contracts should be signed a year before the events that usually trigger them — a wedding or a home purchase — take place, adding, "people never do that but that's the guidance."
That guidance is offered because prenups take a long time to assemble — financial disclosures, negotiations, editing sessions and reviews happen at a measured pace. And, for a contract to hold up in court, the people signing it must do so of their own volition; not because they were pressured by a constrained timeline.
"We want people to sign these contracts with a cool head, with plenty of time to reflect and get legal advice," Boutet says. "A lot of lawyers will not work on a file if it's too close to the deadline."
How to talk to your partner about a prenup Boutet says it's very healthy to have a conversation around expectations
"A lot of families break down because of money, and because people don't talk," she adds. "But if you don't learn to talk about difficult issues and grow through that, then maybe there will be other types of obstacles that you will not have learned how to resolve."
Hollywood does get it right when it depicts the prenup scene as thorny and awkward, with a baked-in implication that one person suspects the other is hoping to take a cut of what's theirs. But it doesn't have to be so dark.
"It's never fun to say to a loved one, 'I'd like to plan our demise,'" says Boutet. "A different way of saying it would be, 'I love you, and I would like the two of us to discuss our expectations about finances. I don't want finances to come between us.'"
Friction can enter the equation when a partner's parents push for the prenup. If you're on the receiving end of such a request, Boutet says, it's important to maintain perspective.
"If they put a house in their daughter's name, is half of it going to go to a person who was with her for two or three years? That's probably not what they want," she says.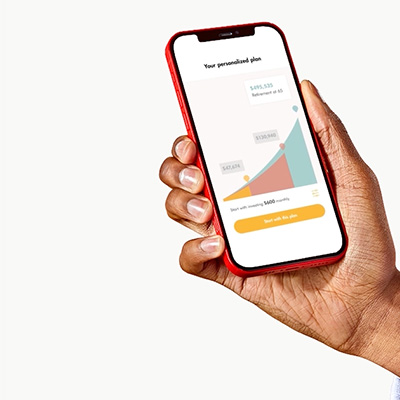 Get a $25 bonus when you open and fund your first Wealthsimple Investment account* (min. $500 initial deposit). Trade and Cash accounts are not eligible. Sign up now to take advantage of this special offer.
Get started
A prenup can also help common-law couples Even if you and your partner didn't have a wedding, that doesn't mean your finances aren't intertwined.
Boutet says many common-law couples have a false sense of comfort regarding their assets, thinking that their partner has no claim to their property in the event of a break-up. "That's not how the law works," she says.
That scenario recently played out for one of Boutet's clients, who ended a 15-year common-law relationship.
The man's contributions focused on paying for the family's housing needs, like the mortgage on their home. Toronto's hot real estate market meant the value of the assets he claimed grew by a million dollars during the relationship.
The woman, on the other hand, paid for things like food and vacations, and saw her net worth grow by only $200,000.
The court determined that, because the woman contributed significantly to the success of the family, she and her partner were involved in a joint-family venture. A portion of the man's assets were awarded to her, even without a prenup.
So, Boutet says, think it through and sort the legalities up front. "If you're common law and someone comes into your property and they make significant contributions," she adds, "then maybe they would have the right to parts of your property."
Sponsored
You're 5 minutes away from the best mortgage
Searching for your perfect mortgage shouldn't be hard.
Homewise is an online brokerage that will negotiate on your behalf with more than 30 big banks and other lenders, completely free, and it only takes five minutes to apply.
If you're in the market for a new mortgage, or if you're looking to refinance before interest rates rise again, go to Homewise now and answer a few simple questions to get started.