Identify the right program for you
Even though it can seem smart to join many programs to earn more points, you'll want to focus on two or three to maximize your rewards. Prioritize programs that match your shopping habits; the stores you most frequent and where you are spending the most each month.
The idea here is that you want to line up your loyalty programs with your spending, so you're always earning the same currency. That will allow you to make redemptions — for discounted or free goods — quicker.
Some of the most valuable loyalty programs will allow you to collect points at multiple businesses, so you can rack up points faster. That's why the PC Optimum program is one of the most popular. You can earn and spend points at Loblaws-owned grocery stores, Shoppers Drug Mart and Esso gas stations.
For those who want to earn travel rewards, think about who you fly with the most. For example, if you prefer Air Canada, then you'll want to earn as many Aeroplan points as possible. Now, if you live in Alberta, and frequently fly WestJet, then focusing on WestJet Rewards would make more sense. Likewise, VIPorter might make sense if you fly their airline most frequently, or VIA Préférence if you prefer train travel.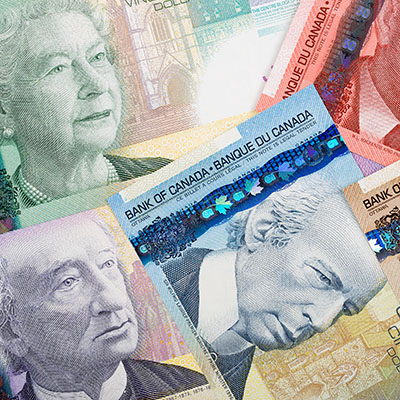 Good credit is important for your financial health, and Borrowell can help you take a turn for the better. Sign up for Borrowell to get your credit score and credit report for free!
Sign up
Know what your points are worth
Earning points is half of the loyalty game. Knowing what your points are worth is equally important. You can use the following formula to determine your cost per point (CPP), so that you can know the cash value your points have.
(Value of redemption - any taxes/fees) X 100 / Number of points required = CPP
Let's say you're looking to fly from Toronto to Orlando. The cash fare for the return flight is $567 or 25,000 Aeroplan points, plus $131 in taxes and fees. Your formula would look like this:
($567 - $131) X 100 / 25,000 = 1.74
Alternatively, let's say you wanted to redeem some of your Aeroplan points for a gas station gift card. It would cost you 14,000 Aeroplan points for a $100 gift card. Using the same formula, you'd get a CPP of .71. That means the flight to Orlando is worth more than double the value of the gift card.
This same formula can be applied to any loyalty program and redemption. Before picking a program, you should compare different CPPs to see which gives you the best value.
Take advantage of bonus redemption events
Many bank loyalty programs, such as American Express Membership Rewards, have bonus redemption events. These promotions allow you to get more value for points, by redeeming them for merchandise and gift cards.
Without a doubt, one of the most valuable bonus redemption events is with PC Optimum Normally, when you redeem 10,000 PC Optimum points, you get $10 off your purchase. However, during a recent bonus redemption event, customers were able to use 70,000 points to get $100 off. This was a $30 increase in value for the points.
These bonus events happen about three to four times a year, and can be a good time to stock up on essentials or buy holiday gifts.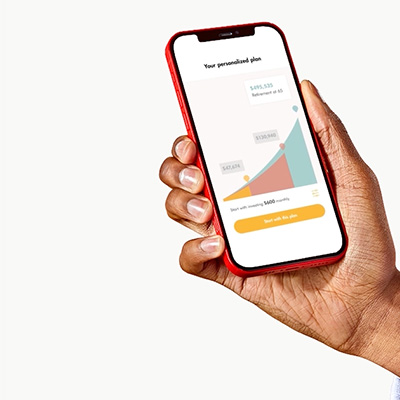 Get a $25 bonus when you open and fund your first Wealthsimple Investment account* (min. $500 initial deposit). Trade and Cash accounts are not eligible. Sign up now to take advantage of this special offer.
Get started
Look at the different ways to earn and redeem your points
What's interesting about loyalty programs is that they're always changing. Air Miles recently lost some major partners in Sobeys, Safeway and Staples. However, Aeroplan has been consistently adding new partners such as Emirates.
Aeroplan members can now earn points when flying Emirates or Skyward Miles when flying Air Canada. It also allows you to use Aeroplan points to book a seat in Emirates' economy or business class cabin.
You want to stick with programs where it's easy to earn rewards and get good value when you're ready to redeem your points.
The best loyalty programs for Canadians
With so many loyalty programs available, it's best to focus just on a few. Here are some of the loyalty programs that will give you the most value for your points.
Aeroplan: Air Canada's loyalty program is a good pick for those who fly frequently, or who typically use the airline when they decide to venture out. Aeroplan also has dozens of partners, so you can use your points on different airlines. If you don't head to the airport that often, there are also non-airline partners such as Uber and LCBO.
Marriott Bonvoy: Since there are over 8,000 properties, spread out across 139 countries, this points program can give you a lot of options for use. Marriott Bonvoy also has a co-branded credit card with American Express that allows Canadians to earn points with purchases.
PC Optimum: The aforementioned PC Optimum program will allow you to collect points at most Loblaws-owned grocery stores, as well as popular chains like Shoppers Drug Mart and Esso. The wide range of partners makes it an easy option to pick among all the loyalty programs available.
Walmart Rewards: You'll only earn Walmart Rewards if you have a co-branded credit card, but it can be worth it if you go to Walmart regularly. Some of the cards offer a $5 minimum redemption limit, which can make it easier to rack up points and get discounts.
Triangle Rewards: Canadian Tire Money was one of the original loyalty programs in Canada, and has now rebranded as Triangle Rewards. You can now earn rewards at stores such as Canadian Tire, Sport Chek and Mark's. Unlike some other programs, Triangle doesn't have a minimum redemption amount.
Sponsored
You're 5 minutes away from the best mortgage
Searching for your perfect mortgage shouldn't be hard.
Homewise is an online brokerage that will negotiate on your behalf with more than 30 big banks and other lenders, completely free, and it only takes five minutes to apply.
If you're in the market for a new mortgage, or if you're looking to refinance before interest rates rise again, go to Homewise now and answer a few simple questions to get started.