Financial infidelity isn't always what you expect it to be
Everyone enters a relationship with implicit and explicit expectations around how they and their partner will manage finances. Coambs says financial infidelity is any breach of those expectations.
That can be spending more money shopping than you've mutually agreed to, buying a house without the other's knowledge or secretly investing for retirement.
"The piece that makes it infidelity is not disclosing or talking about it and hiding it from your partner," says Coambs.
Of the couples he works with, Coambs says 70% to 80% are dealing with financial infidelity, whether that's why they came to him in the first place or it simply comes out in therapy.
It's the same for Andrew Sofin, a psychotherapist specializing in couples and families in Montreal.
Sofin adds that while most people think of sex when they hear the word infidelity, in his practice, he's found many are dealing with this issue without knowing what to call it.
In a survey on love and money from TD Bank last year, only 8% of respondents copped to keeping financial secrets from their partner. But 29% admitted to hiding bank accounts, while 22% carry significant secret credit card debt.
With Sofin's clients, financial infidelity often shows up in relationships where there's a power imbalance. The person earning the lion's share often feels it's "their" money to spend however they see fit.
But whether they're buying sports cars or lottery tickets, making those financial decisions without consulting their spouse widens that power gap.
"The person who's not making the money feels totally dependent on the other person and it has a major impact on their sense of self," says Sofin.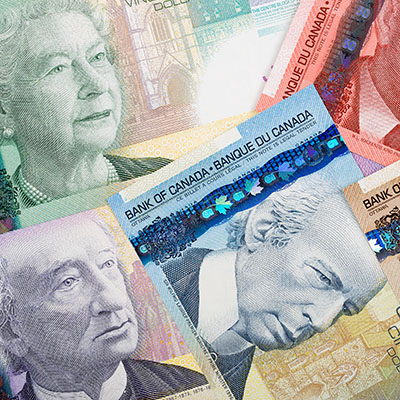 Good credit is important for your financial health, and Borrowell can help you take a turn for the better. Sign up for Borrowell to get your credit score and credit report for free!
Sign up
Couples must get on the same page
What makes financial betrayals so painful is that money is not only a deeply emotional topic, it's also tangible and crucial to our survival.
Another therapist once told Coambs about how her mother reacted when she found out her husband had gambled away their retirement fund: "She said, 'I wish he would have cheated on me; that would have been easier to recover from.'"
"I wouldn't take that statement literally," says Coambs. "But … money holds representational value. It functionally means whether I have housing, whether I can access health care in the future, if I can buy food … And so when we get interrupted in that pathway, that's a profound loss."
He also notes that financial infidelity looks different for everyone. In fact, we accept a certain amount of financial dishonesty in relationships. Surprise gifts for birthdays or anniversaries or splashing out on a new love are both common societal and cultural expectations.
However, Sofin counters that bringing home surprise flowers isn't such a romantic gesture if you're already scrimping to pay your mortgage this month.
And so the only way to ensure all your money moves are above-board is to communicate openly with your partner about money.
"If you want to have a successful relationship, you have to talk about things that sometimes are difficult," says Sofin.
And in talking about these issues, people often fall into the trap of assuming their way is right and everyone else's is wrong.
But Coambs says looking at it this way means couples lose out on a chance to grow both their relationship and their wealth.
"We're not making any person wrong or bad here. Both people are right, based on their whole life's experience … And sometimes it's just a matter of reframing and saying, 'This is an opportunity for us to grow and learn about each other at a deeper level.'"
Sponsored
You're 5 minutes away from the best mortgage
Searching for your perfect mortgage shouldn't be hard.
Homewise is an online brokerage that will negotiate on your behalf with more than 30 big banks and other lenders, completely free, and it only takes five minutes to apply.
If you're in the market for a new mortgage, or if you're looking to refinance before interest rates rise again, go to Homewise now and answer a few simple questions to get started.