Pandemic speeds up the timeline The U.S. Treasury Department oversees two funds that provide income for the Social Security program: the Old-Age and Survivors Insurance Trust Fund and the Disability Insurance Trust Fund.
While potential insolvency of the funds has been a longtime worry, the pandemic made the situation worse. Social Security is financed through a dedicated payroll tax, and a steep drop in employment has shrunk the government's revenue.
After 2033, the Old-Age and Survivors Insurance Trust Fund will only be able to pay out 76% of the scheduled retirement benefits, based on the revenue it expects to bring in.
Treasury's 2021 status report also says the Disability Insurance Trust Fund is expected to run out by 2057 — eight years sooner than previously estimated — at which point it will only be able to pay 91% of benefits.
To close those gaps, the government would either need to hike the payroll tax by 3.36 percentage points or reduce annual spending by 21%, according to the report. But future retirees can help close the gap themselves. One place to start is with an investing app that lets you build a portfolio with just your spare change.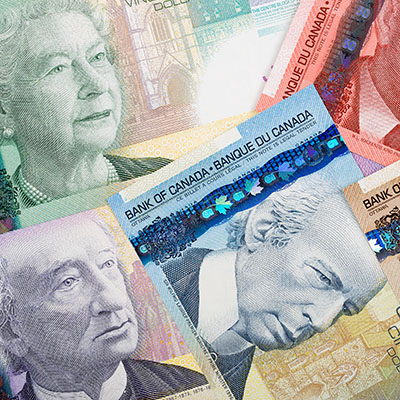 Good credit is important for your financial health, and Borrowell can help you take a turn for the better. Sign up for Borrowell to get your credit score and credit report for free!
Sign up
Make a plan as soon as possible While Weiss sees the funds' depletion as "likely an inevitability," the federal government has a number of options to right the course. In addition to raising taxes or cutting benefits, it could raise the retirement age, cut the annual cost-of-living adjustment or make other tax changes.
Whatever the government does or doesn't do, Weiss advises people to avoid sitting around and worrying.
"I look at it as an opportunity, especially for younger individuals, to develop a financial plan to create their own financial independence," he says.
If you've never done any single-stock investing, you could consider using an app that lets you invest for free.
How to find the cash you need for retirement Weiss says you don't need to make large, sweeping changes to start saving for retirement. He suggests a 1% approach: Begin by putting aside 1% of your income and slowly adding on another percentage point every six to 12 months.
"Most people will tell you to make very big changes in your life to ultimately retire well," he says, "but I think it's actually about these incremental, imperfect, but implementable changes you can make,."
Even if you only have a modest investing budget, you may want to use an investing app that allows you to buy "slices" of shares of big-name stocks — especially one that comes with no fees or commissions.
Going with a robo-advisor can also be a stress-free way to start investing.
And, those looking to take control of their investments should certainly explore online trading platforms. The best sites offer resources and tools to help investors make informed decisions as they build and manage their investment portfolios.
Sponsored
You're 5 minutes away from the best mortgage
Searching for your perfect mortgage shouldn't be hard.
Homewise is an online brokerage that will negotiate on your behalf with more than 30 big banks and other lenders, completely free, and it only takes five minutes to apply.
If you're in the market for a new mortgage, or if you're looking to refinance before interest rates rise again, go to Homewise now and answer a few simple questions to get started.