How to sell your home privately
The idea of selling your home privately is nothing new. From the seller's perspective, the amount you save in fees is obviously worth it. As for buyers, a private sale could mean a lower price compared to similar homes on the market.
Of course, if you choose to sell your home privately, a lot of the work is going to fall on you. Before you get to the listing process, you'll want to declutter and possibly fix anything you've been putting off, as this could increase the curb appeal and property value. You could also hire a home inspector, so there's a report available for potential buyers.
Staging your home is optional, but many people do it since it can make your home more appealing. Just search for staging companies in your city. But if you're trying to keep your costs down, you may want to skip this step. At the very least, declutter and do some cosmetic changes such as repainting before taking photos.
Speaking of taking pictures, it's probably worth paying a photographer to take great pictures of your home since it'll serve as your primary marketing tool.
Setting your price is arguably the most challenging part. You don't want to price your home too low or too high. The easiest way to figure out the right price is to hire an appraiser. Since they're not getting paid a percentage of the sale price, you're getting an unbiased opinion. Many brokerages also list the recent sold prices of homes in your area, so you can do some quick research on your own.
When you're ready to put your home up for sale, there are brokerages you can pay to get your property listed on REALTOR.ca. It'll cost you a few hundred dollars, but your home will be exposed on the most popular real estate site in Canada.
Once your home is listed, you should expect plenty of calls. Potential buyers will likely have questions about your property, or they may want to book a viewing. They may also want to know more about the process of buying privately. Additionally, there's a good chance that real estate agents will call to try and convince you to list with them, but you can politely decline.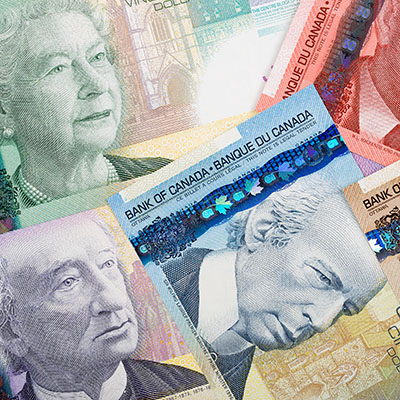 Good credit is important for your financial health, and Borrowell can help you take a turn for the better. Sign up for Borrowell to get your credit score and credit report for free!
Sign up
Having a good lawyer is essential
Every real estate transaction needs to be completed with the help of a lawyer, so getting one on board early is critical. There are plenty of great real estate lawyers out there who have experience with clients who have sold privately, so it shouldn't be hard to find one. They can help you throughout your home selling process.
Generally speaking, when you come to an agreement with a buyer, their lawyer would draft up the contract that includes all the essential information such as the price, closing date, conditions, etc. You would then take that contract back to your lawyer to review. If everything looks good, you can sign off on the deal.
One thing to note: a lot of potential buyers may back off private sales because they don't have a lawyer. They may not realize that they'll need a lawyer regardless of whether they're working with an agent or not. So it might be worth advising them to seek out a lawyer if they're interested in buying your home.
More from MoneyWise
Concerns to be aware of
Real estate agents and their associations will advise against selling your home privately since it's complicated and you'd be doing things alone. While there's a certain amount of truth to that, as you've already seen, you're not actually doing things solo. You're still getting help from professionals as needed.
The biggest concern comes down to price. Since selling agents won't get a payout, they may try to steer their clients away from your home. While they're not supposed to do that, it happens. That said, nothing is stopping you from offering the agent a reduced commission for bringing you a buyer. Just make it clear in your listing.
As for getting the best price possible, there's no guarantee using a real estate agent will get you a higher price than you expected. If you've hired an appraiser, done your comparable research, and received an offer you're happy with, you shouldn't concern yourself too much about whether you got top dollar.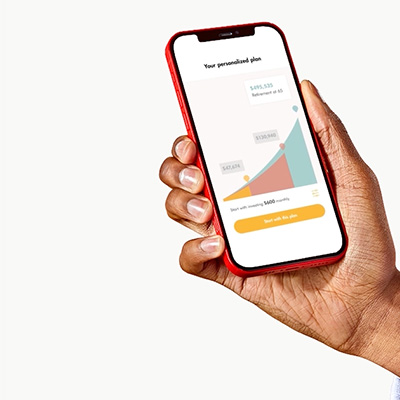 Get a $25 bonus when you open and fund your first Wealthsimple Investment account* (min. $500 initial deposit). Trade and Cash accounts are not eligible. Sign up now to take advantage of this special offer.
Get started
The choice is yours
There's nothing wrong with working with a real estate agent. Many of them will work hard for you and provide additional services as part of their fee. If you're willing to pay that price, then go for it.
However, since the market is hot and so many tools are available these days, going the "for sale by owner" route might make a significant difference in your bottom line.
Sponsored
You're 5 minutes away from the best mortgage
Searching for your perfect mortgage shouldn't be hard.
Homewise is an online brokerage that will negotiate on your behalf with more than 30 big banks and other lenders, completely free, and it only takes five minutes to apply.
If you're in the market for a new mortgage, or if you're looking to refinance before interest rates rise again, go to Homewise now and answer a few simple questions to get started.