Chevron
Investment legend and Berkshire Hathaway CEO Warren Buffett recently revealed a massive stake in Chevron. In fact, the oil and gas gorilla is now Berkshire's fourth-largest publicly traded holding.
Chevron is at the forefront of the energy boom. In 2021, it produced a total of over 1.8 million barrels of oil and natural gas liquids per day. Meanwhile, the company's free cash flow has surged by more than 1,000% to US$21.1 billion over the past year.
Currently, the stock trades at a price-to-cash flow ratio of 10. It also offers a healthy 3.5% dividend yield.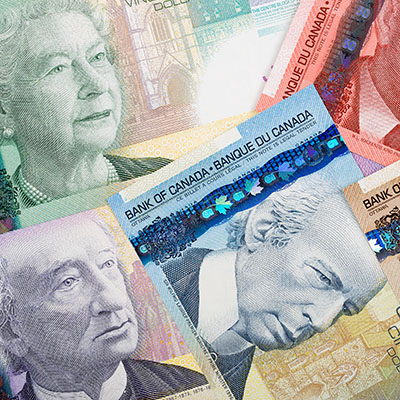 Good credit is important for your financial health, and Borrowell can help you take a turn for the better. Sign up for Borrowell to get your credit score and credit report for free!
Sign up
Occidental Petroleum
Occidental Petroleum is another big energy bet in Buffett's portfolio. The Oracle of Omaha added this new position at the start of 2022. Year to date, the stock is up about 97%, so it has worked out well for the billionaire.
Occidental is the largest acreage holder in the highly coveted Permian Basin, with assets concentrated in West Texas and Southeast New Mexico. The company generates a healthy amount of free cash flow — US$9.2 billion in 2021 — much of which gets handed back to investors in the form of dividends and buybacks.
OXY has already initiated a US$2.5 billion buyback program to reward long-term shareholders. Currently, the stock trades at a still-cheapish price-to-cash flow of five.
Exxon Mobil
Exxon Mobil is probably the best-known oil stock in the world — for good reason. As one of the largest energy producers in the world (and biggest in the U.S.), Exxon is the definition of a blue-chip giant.
In 2021, Exxon earned US$23 billion and generated a whopping US$48 billion in operating cash flow. Management also recently initiated a US$10 billion share repurchase program.
The stock currently trades at a price-to-free cash flow ratio of seven. Meanwhile, Exxon's dividend yield still sits at an attractive 4.1%. Investors looking for a solid way to lock in some passive income, while hedging against white-hot inflation, might want to keep an eye on XOM. Investors looking for lower-risk gains can also look into group-funded stock options.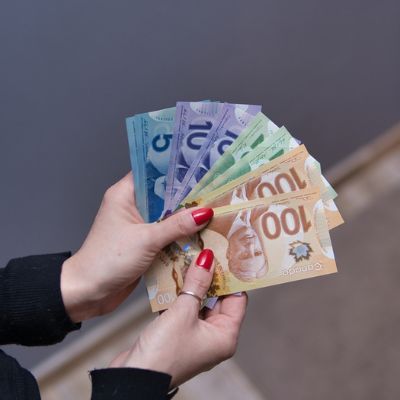 Don't let your portfolio get dragged down by commission fees. Wealthsimple Trade lets you trade for $0 commission, and for a limited time, you can get two free stocks for signing up and funding your account. Will you get Apple stock? How about Air Canada?
Get your free stocks
Alternative investments
With the S&P 500 down since the start of the year, it may be a good time to look at investments that don't track the stock market, such as blue-chip art. Fine art has traditionally only been available to wealthy investors with the thousands or millions needed to buy high-end artworks. But thanks to a new platform that allows buyers to purchase shares of artworks, the art world is now accessible to investors at every price point.
Sponsored
You're 5 minutes away from the best mortgage
Searching for your perfect mortgage shouldn't be hard.
Homewise is an online brokerage that will negotiate on your behalf with more than 30 big banks and other lenders, completely free, and it only takes five minutes to apply.
If you're in the market for a new mortgage, or if you're looking to refinance before interest rates rise again, go to Homewise now and answer a few simple questions to get started.