Fidelity ZERO Large Cap Index Fund (FNILX)
The S&P 500 Index is widely regarded as the benchmark index for the U.S. stock market. Several funds track the S&P 500 in order to provide investors with convenient exposure to U.S. equities.
But if a fund wants to use the S&P 500 name, it has to pay a licensing fee that essentially gets passed on to investors.
The Fidelity ZERO Large Cap Index Fund closely mirrors the performance of the S&P 500. But it's not an "official" S&P 500 copycat, so it doesn't have to pay the licensing fee. In turn, FNILX boasts an expense ratio of 0%.
Every dollar you put into FNILX gets put to work.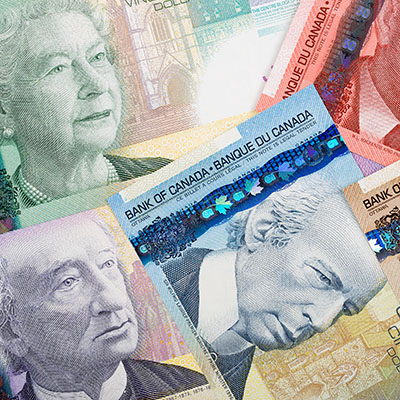 Good credit is important for your financial health, and Borrowell can help you take a turn for the better. Sign up for Borrowell to get your credit score and credit report for free!
Sign up
Vanguard Small-Cap ETF (VB)
Small-cap stocks don't get as much attention as their large-cap counterparts. But investors shouldn't ignore them.
The largest companies we see today were once small. Companies with plenty of room to grow have tremendous upside.
For a low-cost way to invest in this growth-oriented group, investors can check out Vanguard Small-Cap ETF. It tracks the CRSP U.S. Small Cap Index, which measures companies in the bottom 2%-15% of the investable universe.
VB is diversified, holding around 1,550 stocks. It also has a low expense ratio of just 0.05%.
One thing to keep in mind: Because small-cap stocks are relatively young, they tend to be more volatile than more established large-cap names.
Vanguard Total International Stock ETF (VXUS)
To truly diversify your portfolio — especially in this age of globalization — having some exposure outside of the U.S. is essential. Thankfully, it's easy these days to invest overseas.
For instance, Vanguard Total International Stock ETF seeks to match the performance of the FTSE Global All Cap ex-US Index. By owning this index fund, investors get broad exposure across developed, as well as emerging non-U.S. equity markets.
The fund's top holdings include global industry titans such as Samsung Electronics, Nestle, Tencent Holdings and Toyota. It also owns smaller names and holds over 7,800 stocks, with an expense ratio of 0.07%.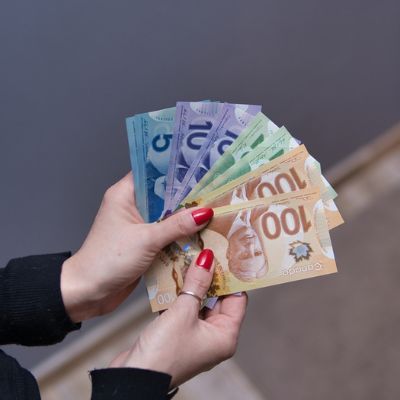 Don't let your portfolio get dragged down by commission fees. Wealthsimple Trade lets you trade for $0 commission, and for a limited time, you can get two free stocks for signing up and funding your account. Will you get Apple stock? How about Air Canada?
Get your free stocks
Alternative investments
With the S&P 500 down since the start of the year, it may be a good time to look at investments that don't track the stock market, such as blue-chip art. Fine art has traditionally only been available to wealthy investors with the thousands or millions needed to buy high-end artworks. But thanks to a new platform that allows buyers to purchase shares of artworks, the art world is now accessible to investors at every price point.
Sponsored
You're 5 minutes away from the best mortgage
Searching for your perfect mortgage shouldn't be hard.
Homewise is an online brokerage that will negotiate on your behalf with more than 30 big banks and other lenders, completely free, and it only takes five minutes to apply.
If you're in the market for a new mortgage, or if you're looking to refinance before interest rates rise again, go to Homewise now and answer a few simple questions to get started.