An unexpected shopping spree
Berkshire's cash pile grew to a near-record US$146.7 billion at the end of 2021, largely because Buffett found little that excited him. He is a value investor, after all, and stock market valuations were bloated up until a few months ago.
But based on his company's recent moves, it's clear that Buffett now sees opportunity in the market.
In March, Berkshire snapped up over 136 million shares of Occidental Petroleum (OXY), representing nearly 15% of the integrated oil and gas giant's total shares outstanding.
More from MoneyWise
Later in the month, Berkshire reached an agreement to buy insurance company Alleghany for US$11.6 billion.
And now, by loading up 121 million shares of HP, Berkshire has become its largest shareholder with an 11.4% stake.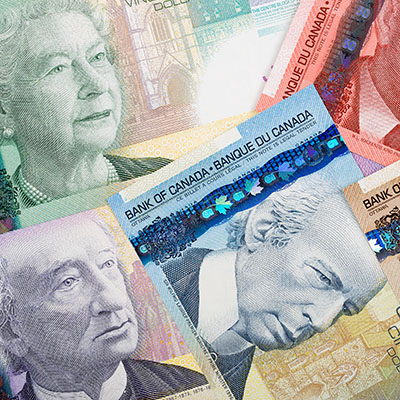 Good credit is important for your financial health, and Borrowell can help you take a turn for the better. Sign up for Borrowell to get your credit score and credit report for free!
Sign up
A fast-growing company
With a market cap of around US$41 billion, HP isn't nearly as big as Buffett's other major tech holding, Apple. But it's one of the leading players in the PC industry.
And business is not standing still.
In HP's fiscal Q1, revenue grew 8.8% year over year to US$17 billion. Adjusted earnings per share came in at US$1.10, up 19.6% from the year-ago period and well above management's prior outlook.
In March, HP announced that it would acquire video and voice solutions company Poly in an all-cash transaction valued at US$3.3 billion. The move should accelerate HP's growth strategy, helping it build a leading portfolio of hybrid work solutions.
The company is returning cash to investors, too. HP pays quarterly dividends of 25 cents per share, translating to a decent annual yield of 2.6%.
It's also buying back its shares: In fiscal Q1, HP spent US$1.5 billion of cash to repurchase approximately 42.6 million shares of common stock.
Buffett loves cheap stocks
Due to growing investor interest, many tech stocks have rallied significantly in recent years, pushing their valuations to uncomfortably high levels.
However, HP remains relatively cheap, a characteristic that Buffett loves to see in his investment purchases.
Despite the multi-year rally in tech, HP has a price-to-earnings ratio of seven. That's not only substantially lower than the S&P 500's average P/E of 26, but also below the company's own five-year average P/E of 10.
Given Wall Street's positive reaction to the investment — both HP and Berkshire shares are up nicely since the announcement — following Buffett's coattails might not be a bad idea.
"We view Berkshire buying HPQ shares as a positive that validates HPQ's strategy/deep value," writes Evercore ISI analyst Amit Daryanani in a note to investors.
Sponsored
You're 5 minutes away from the best mortgage
Searching for your perfect mortgage shouldn't be hard.
Homewise is an online brokerage that will negotiate on your behalf with more than 30 big banks and other lenders, completely free, and it only takes five minutes to apply.
If you're in the market for a new mortgage, or if you're looking to refinance before interest rates rise again, go to Homewise now and answer a few simple questions to get started.