Trulieve Cannabis (TCNNF) California might be Bieber's favorite weed spot, but investors should put Florida on the map, too.
Case in point: Trulieve Cannabis entered Florida by winning the first medical marijuana application in the state in 2015. Today, the company has 90 stores, over 600,000 patients and around 2 million square feet of cultivation in the Sunshine State, making it the top player in Florida's cannabis market, with an estimated share of 46%.
Trulieve's financials have grown tremendously, and even COVID-19 couldn't stop the momentum. In 2020, revenue rose 106% from the 2019 level to US$521.5 million.
In the first six months of 2021, revenue surged another 89% year over year to US$408.9 million. The stock has nearly tripled since the beginning of 2020. But cooled in recent months.
In fact, Trulieve's pulled back more than 40% from its March peak. But given the growth momentum in its business, now could be a good time to add some Trulieve shares to your portfolio using an app that doesn't charge fees or commissions.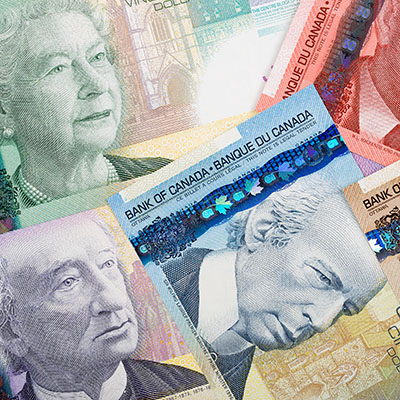 Good credit is important for your financial health, and Borrowell can help you take a turn for the better. Sign up for Borrowell to get your credit score and credit report for free!
Sign up
Green Thumb Industries (GTBIF)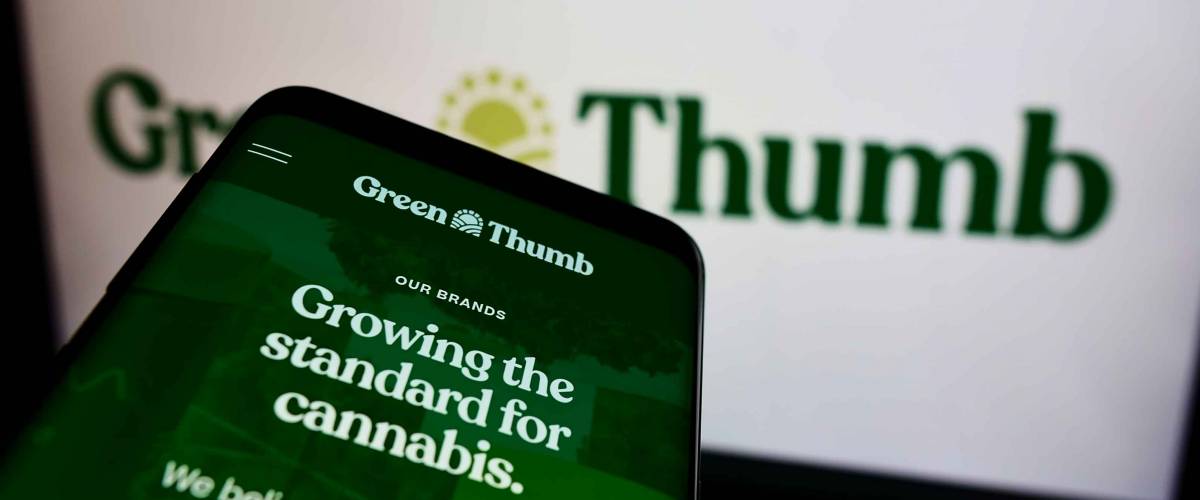 Green Thumb is a vertically integrated cannabis company headquartered in Chicago. It has 16 manufacturing facilities, six consumer product brands, more than 60 operating stores and licenses for 111 retail locations.
Just like Trulieve, Green Thumb delivered huge returns to early investors, but the stock hasn't been able to continue its upward momentum: Though it has gained 91% year over year, it's fallen about 4% over the last six months.
Business, however, is going up. Revenue totaled US$221.9 million for the quarter that ended in June, up 85.4% year over year. But the best part has been the bottom line. Green Thumb turned a profit of US$22.1 million for the quarter, compared to a loss of US$12.9 million in the year-ago period.
Curaleaf Holdings (CURLF) With a market cap of around US$8 billion, Curaleaf is a bigger company than both Trulieve and Green Thumb.
It has a huge presence in the U.S. cannabis industry, with 30 processing facilities, approximately 2 million square feet of cultivation capacity, 111 retail locations and around 2,000 wholesale partner accounts. Operational in 23 states, Curaleaf has exposure to a population of 192 million people.
During the second quarter, revenue increased 166% year over year to US$312 million. For the full year, the company is projected to bring in US$1.2 billion to US$1.3 billion.
With a revenue run rate trending at about US$100 million a month, Curaleaf is a name pot investors should not ignore.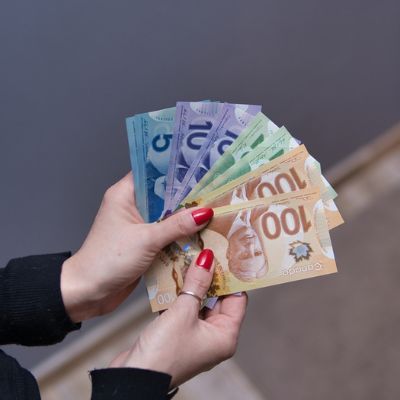 Don't let your portfolio get dragged down by commission fees. Wealthsimple Trade lets you trade for $0 commission, and for a limited time, you can get two free stocks for signing up and funding your account. Will you get Apple stock? How about Air Canada?
Get your free stocks
Big risk, big returns? Trulieve, Green Thumb and Curaleaf are listed in Canada and like even the best-known players in the pot sector can experience massive swings in their share prices — in either direction.
Cannabis is a nascent industry, so pot stocks have the potential to turn small amounts of money into something substantial. But don't risk more than what you can afford to lose.
Even if you only have a modest investing budget, you may want to use an investing app that allows you to buy "slices" of shares of big-name stocks.
Going with a robo-advisor can also be a stress-free way to start investing.
And, those looking to take control of their investments should certainly explore online trading platforms. The best sites offer resources and tools to help investors make informed decisions as they build and manage their investment portfolios.
Sponsored
You're 5 minutes away from the best mortgage
Searching for your perfect mortgage shouldn't be hard.
Homewise is an online brokerage that will negotiate on your behalf with more than 30 big banks and other lenders, completely free, and it only takes five minutes to apply.
If you're in the market for a new mortgage, or if you're looking to refinance before interest rates rise again, go to Homewise now and answer a few simple questions to get started.