Make it sparkle with a deep clean
"Clean sells!" explains Kurt Grosse, a former building engineer and now a real estate agent at HomesForSale.Vegas. Turns out the cheapest way to add value is to do a deep clean on your entire house.
This doesn't mean a quick vacuum or plumping pillows before an open house, but a comprehensive clean on every square inch of your home—both outside and in. If you don't relish the idea of grime-fighting, consider spending a few hundred on a professional cleaner.
Cost: Up to $500
Return on investment: $5,000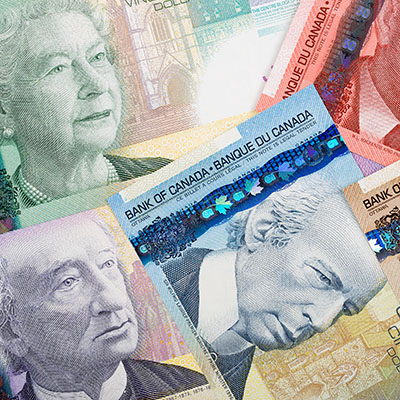 Good credit is important for your financial health, and Borrowell can help you take a turn for the better. Sign up for Borrowell to get your credit score and credit report for free!
Sign up
Declutter and depersonalize
Another cost-effective strategy is to declutter and depersonalize. According to industry standards, decluttering your home can quickly add $2,000 or more to your final sale price. If you'd prefer not to take on the task yourself, you can hire a professional organizer for about $75 to $150 per hour—with some companies also set up for professional staging services.
"With homes selling so quickly and consistently, people now start to declutter by moving their belongings out even before listing the home for sale," says Martin Orefice, CEO of Rent to Own Labs. "This gives prospective buyers a nice, clean look at the place."
Cost: Up to $400
ROI: $2,000
Light it up
Real estate studies show that homes that are lighter and brighter sell more quickly than those that are dark. This staging trick is particularly important if your home has small rooms.
Natural light is always best, but adding doors, windows and skylights can be an expensive update. A cheaper option is to add lamps or, for a step up, hire an electrician to install recessed lighting in a dark part of a room.
Cost: Up to $700
ROI: $1,600+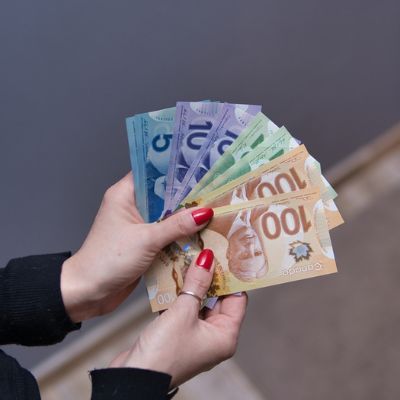 Don't let your portfolio get dragged down by commission fees. Wealthsimple Trade lets you trade for $0 commission, and for a limited time, you can get two free stocks for signing up and funding your account. Will you get Apple stock? How about Air Canada?
Get your free stocks
Update light fixtures & faucets
"Outdated light fixtures and faucets can make a home appear more outdated than it really is," says Jeff Shipwash, owner of Shipwash Properties LLC. For a relatively small investment, you can update light fixtures, lamps and bathroom and kitchen faucets and help improve the overall visual appeal of your property. Better still, this task is easily accomplished by homeowners comfortable with tackling do-it-yourself tasks.
Cost: Up to $1,000
ROI: $3,000+
Improve your home's curb appeal
"You have only one chance to make a first impression, so spend some time and money on curb appeal," explains Chase Michels, a real estate consultant and luxury property specialist.
According to research from Alex Niemiera, a horticulturist at Virginia Tech, a well-landscaped property increased the house sale price by 5.5% to 12.7%.
Michels suggests hiring a landscaper: "It's time and money well spent."
Cost: Up to $3,000
ROI: $15,000+
Paint: The fastest, most effective update
"Without a doubt, you will get the most bang for your buck by painting your home," explains veteran real estate specialist and founder of Maximum Real Estate Exposure, Bill Gassett. "Painting is one of the most cost-effective ways to transform the appearance of your home."
Depending on the size of your home, it may only cost a few thousand to transform the entire appearance. If your home hasn't been painted for over five years, then you'll want to plan for a new paint project for both the exterior and the interior — and you'll need to budget accordingly.
Cost: $1,200+
ROI: $10,000+
Focus on market trends, not home decor magazine suggestions
If you watch home reno shows or flip through decor magazines, you may get the impression that you must extensively remodel your property before you sell, in order to improve the property's value. But statistics and market data consistently show that this is not the case.
"Don't overinvest right before you list your home for sale," explains Michels. "A lot of clients want to make tons of changes right before they sell, including new stainless steel appliances. My advice: Don't do that."
Michels' years of experience suggest that potential buyers often have their own preferences and, quite often, won't value these more expensive updates the same way a seller will.
A good rule of thumb, when preparing to list your home for sale, is to tackle that "to-do" list. Any small fix or repair that was on your list should be completed before listing your home for sale.
Another rule of thumb is to keep your pre-sale home improvement budget to no more than 25% of the expected added value.
Let's assume your market research shows you need to spend $20,000 in updates to bring your home in line with competing listings in the area. This upgrade should then allow you to list your home for $80,000 more than the pre-reno list price.
If you can't keep the reno budget to 25% or less of the expected list price increase, then a better strategy is to tackle low-cost updates, like those listed above, and to list for a little under the current market value of competing homes.
Sponsored
You're 5 minutes away from the best mortgage
Searching for your perfect mortgage shouldn't be hard.
Homewise is an online brokerage that will negotiate on your behalf with more than 30 big banks and other lenders, completely free, and it only takes five minutes to apply.
If you're in the market for a new mortgage, or if you're looking to refinance before interest rates rise again, go to Homewise now and answer a few simple questions to get started.