United Health (UNH)
UnitedHealth's quarterly dividend payout, currently US$1.45 per share, and the performance of its stock, which is roughly 33% over the past year, suggest that the company is currently in strong financial shape.
But the insurance and healthcare leader is well positioned to weather any long-term financial tumult as well.
Regardless of what happens to the economy, Americans will still need health care. Millions of them are already UnitedHealth customers.
UnitedHealth is a diversified company. In addition to its thriving insurance business, it also provides software and information technology to a number of clinics and hospitals.
As the medical tech space continues to grow, so should UnitedHealth's profits.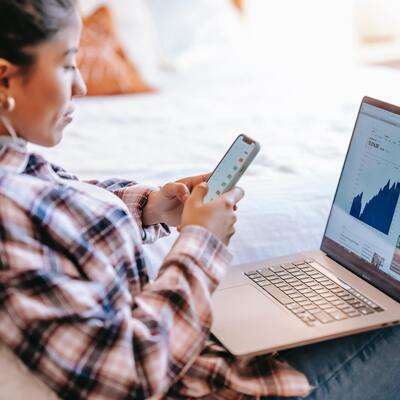 With Qtrade Direct Investing™, you can build, evaluate and test your portfolio using analyst research and tools that feature their most advanced risk analysis and portfolio-building technology.
Now get up to $150 sign-up bonus until June 30, 2023 with promo code BONUS150.
Division of Credential Qtrade Securities Inc.
Get Started
U.S. Bancorp (USB)
U.S. Bancorp is the parent company of U.S. Bank, one of the U.S.'s largest banking institutions.
Betting on bank stock might seem counterintuitive when a stock market correction is expected to hammer investors' finances, but banks tend to do well in rising interest rate environments: As rates increase, the profit margin, or spread, earned by banks widens.
Rather than turning itself into a casino through the kinds of risky derivative plays that tanked some of its competitors in 2007-2008, U.S. Bancorp has instead been focused on innovating and providing digital service for its customers.
The increased efficiency and lower operating costs that result should be music to investors' ears.
Over the past year, U.S. Bancorp shares have risen by about 20%.
Coca-Cola (KO)
Despite the push for more healthy food and beverage consumption, Coca-Cola's dominance of the soft drink market remains unmatched.
But the company's offerings extend far beyond liquid sugar. Coke also sells popular bottled water brands Dasani and Smartwater, big-name juices like Minute Maid and Simply, and international coffee products Costa and Georgia.
What makes Coca-Cola an interesting defensive play is the company's consistently impressive profit margin, which has averaged 23.6% over the last decade. That's largely the result of Coke's ability to tinker with portion sizes and prices and having the capital to invest in greater productivity.
A faltering stock market shouldn't change any of those dynamics.
In 2021, Coke's quarterly dividend payout hit US$0.42, almost double what it was a decade ago. The company's stock is up roughly 25% over the past year.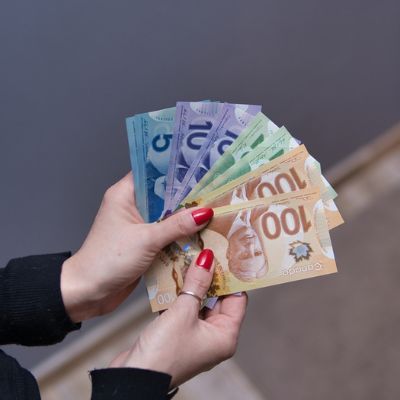 Don't let your portfolio get dragged down by commission fees. Wealthsimple Trade lets you trade for $0 commission, and for a limited time, you can get two free stocks for signing up and funding your account. Will you get Apple stock? How about Air Canada?
Get your free stocks
Don't forget inflation
Grantham says portfolios also need protection from inflation, which hit a 40-year high in the U.S., and a three-decade high in Canada, in December.
"This is the first time that inflation, the number one predictor of a market downturn since 1925, is being ignored," he said.
At times of high inflation, investors often turn to real assets, which tend to hold their value. That's why collectibles — diamonds, wine and fine art — are taking up an increasing amount of room in modern portfolios.
Sponsored
Invest with ease
From new investors to experts, Qtrade Direct Investing™ offers an intuitive experience with features including in-depth research and powerful tools.
Recognized by The Globe and Mail as a top-ranked broker for the 4th year in a row, you can count on Canada's best online trading support for friendly and responsive client service and online self-help.
Get started today with no minimum investment and now get up to $150 sign-up bonus until June 30, 2023 with promo code BONUS150.
Division of Credential Qtrade Securities Inc.