1. Account takeovers
Losing control of your account on a crypto exchange is one of the surest ways to kiss your coins goodbye. But it's difficult for criminals to gain access without your help.
Most account takeovers are the result of phishing or credential stuffing strategies. With phishing, investors are tricked into providing their account information to legitimate-looking websites or accounts. Credential stuffing is when criminals either steal or purchase already stolen user account information from one organization and use it to access an account at another.
You can help prevent both acts. Being careful with the emails you receive and making sure the links they contain are legit can eliminate phishing attacks. Credential stuffing only works if you're using the same login details and passwords at multiple websites.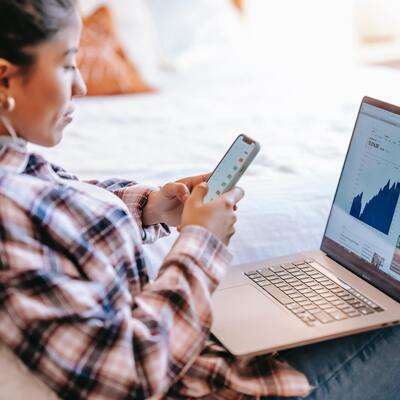 With Qtrade Direct Investing™, you can build, evaluate and test your portfolio using analyst research and tools that feature their most advanced risk analysis and portfolio-building technology.
Now get up to $150 sign-up bonus until June 30, 2023 with promo code BONUS150.
Division of Credential Qtrade Securities Inc.
Get Started
2. Fake ICOs
Like IPOs, initial coin offerings, or ICOs, can generate intense investor interest that encourages individuals to trade their bitcoin or ethereum for new tokens. Considering how high some cryptocurrencies have soared, getting in on the ground level of a new token can feel like a shortcut to easy riches.
But not if the coin being offered is fake.
It's not difficult for scammers to set up professional looking websites that say all the right things about their new tokens. A 2018 report by New York-based ICO advisory company Satis Group found that almost 80% of ICOs can be classified as scams.
Do your due diligence when approaching an ICO. Read the coin's white paper; if there isn't one available, keep your distance. Do your research into the people behind the offering, too. Make sure they have actual, proven experience and that their social media profiles stand up to scrutiny.
More from MoneyWise
3. Pump and dumps
A pump and dump occurs when investors are encouraged by seemingly legitimate sources to load up on a particular token as a way of driving up its value. Once the coin's price rises a certain amount, the individuals behind the scheme offload their coins and the value plummets, leaving naive investors in possession of worthless tokens.
In July of 2021, proponents of the $SQUID coin were able to rope enough people into believing in the coin's value that its price rose from a penny to USD $2,800 in minutes. After the sell-off, $SQUID was again worth virtually nothing, but the perpetrators were up about $12 million.
Pump and dumps can be hard for new investors to detect. Scammers sometimes convince influencers to help them promote a coin, and the multiple sources of positive vibes can be convincing. Watch out for influencers who rarely talk about crypto and then suddenly start promoting tokens. They could be angling for a cut of the proceeds.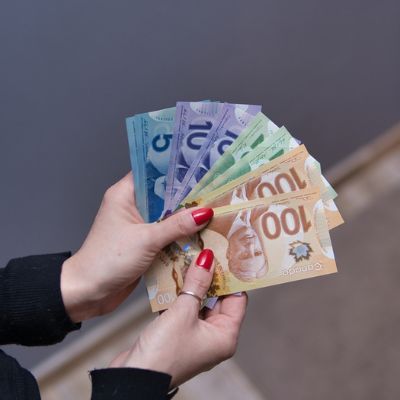 Don't let your portfolio get dragged down by commission fees. Wealthsimple Trade lets you trade for $0 commission, and for a limited time, you can get two free stocks for signing up and funding your account. Will you get Apple stock? How about Air Canada?
Get your free stocks
4. Fake crypto apps
Scammers have also had success convincing investors to download apps that have no connection to a legitimate crypto business or exchange. You can probably guess what happens after someone enters their account details to begin using the app.
In June of 2021, an Australian engineer downloaded the WalletConnect app, a cryptocurrency wallet, from the Google Play Store as a means of managing his investment in a product called Cake Monster.
The app available in the store used the company's logo and had a 4.5-star rating. But WalletConnect doesn't make an app. A few days after providing his login information, all of his crypto holdings were transferred out of his wallet.
"This is unfortunately a reality of the cryptocurrency space as a whole and they are not exclusive to WalletConnect, many apps and wallets suffer the same," WalletConnect co-founder Pedro Gomes told the Australian Broadcasting Corporation.
Always double-check the authenticity of any crypto app or program you intend to use.
A few bad apples?
Even though criminals are making off with more and more cryptocurrency, the actual frequency of crypto fraud might surprise you.
Chainalysis found that transactions involving illicit addresses accounted for only 0.15% of the USD $15.8 trillion in crypto trade volume in 2021 — an all-time low.
"Crime is becoming a smaller and smaller part of the cryptocurrency ecosystem," the company wrote in its most recent Crypto Crime Report.
But because cryptocurrency remains an opaque industry populated with faceless participants, you still need to keep your guard up.
A representative from Cryptocurrency exchange Coinbase encourages investors to take the following steps to keep their accounts — and crypto assets — safe:
Use two-step verification to secure your online accounts
Check if your email address has ever been compromised in a third-party data breach using https://haveibeenpwned.com. If it has, change the passwords you have associated with your account.
Keep your devices updated and free of malware. Avoid using pirated or cracked versions of commercial software and browser plugins downloaded from unofficial sources.
Before engaging with anyone claiming to be an employee of a cryptocurrency company, make sure they are mentioned on the company's official website.
Don't invest in anything — crypto or otherwise — until you are 100% certain that it's legitimate. FOMO is real, but you can't be in such a rush for returns that you wind up running blindly into the next scam.
Sponsored
Invest with ease
From new investors to experts, Qtrade Direct Investing™ offers an intuitive experience with features including in-depth research and powerful tools.
Recognized by The Globe and Mail as a top-ranked broker for the 4th year in a row, you can count on Canada's best online trading support for friendly and responsive client service and online self-help.
Get started today with no minimum investment and now get up to $150 sign-up bonus until June 30, 2023 with promo code BONUS150.
Division of Credential Qtrade Securities Inc.